We're not simply addressing questionable fashion choices, peace signs, or an excessive fascination with Elvis Presley. No, we are delving into the profound, systemic problems that have led to soaring student debts, a precarious environmental situation, and an economy that is more challenging to navigate than cracking a coconut. Brace yourselves, Gen Zs and younger millennials; it's time to examine the aftermath of the Boomer generation's impact.
Dwindling Social Security Resources
Here's the reality: A significant number of baby boomers are entering retirement, relying heavily on Social Security benefits. Meanwhile, younger generations like Gen Z and millennials are left contemplating if there will be any resources remaining when it's their turn to retire. While the boomers are enjoying their golden years, the rest of us are uncertain if our own retirements will be as prosperous.
Inflation and High Costs of Living
In a classic "hold my beer" moment, the boomers took the cost of living to new heights, making even Icarus roll his eyes. Inflation? Check. Sky-high house prices? Double-check.
Thanks to their free-wheeling financial policies and lack of foresight, everything from avocados to apartments went on a skyrocketing ride. The boomers' motto seemed to be "Go big or go home," but for Gen Zs and younger millennials, it's more like "Go home? Wish we could afford it, fam!"
Baby Boomers Crashed the Housing Market
Remember when they said, "Work hard, save up, and you'll own a house one day!"? Baby Boomers forgot to mention they were turning the housing market into an exclusive club, where the ticket price shoots up faster than you can say 'mortgage.'
So, while they were busy buying third vacation homes, we're left juggling student loans, rent, and an avocado toast addiction. Talk about passing the buck!
They Took a Raincheck on Climate Change and Environmental Issues
With temperatures around the world having more mood swings than a teenager, the Gen Zs and younger Millennials are doing their best to patch up Earth's ozone layer with hashtags and recycling. While Boomers were busy enjoying the ride on fossil fuels, they might have missed the smoke signals (literally!) warning about melting ice caps and rising sea levels. Oops, right?
Now, it's up to the younger generation to clean up the mess and figure out how to convince a polar bear to live in a desert. Let's do this, together!
Homophobia
Back in the colorful '60s and '70s, homophobia was as common as disco balls and funky flared pants. Sadly, this mindset has persisted through the years, leaving Gen Zs and younger millennials in a world where acceptance is an uphill battle.
It's like inheriting a house with a leaky roof, but instead of water, it's a deluge of intolerance that needs endless patching. Our "charming" inheritance, huh? 😏
Widespread Decimation of Animal Species
In their relentless pursuit of the almighty dollar, those daring pioneers of industrialization, fur coats, and big game hunting trophies took it upon themselves to play a riveting game of real-life Jenga with our planet's diverse ecosystems. Meanwhile, the dodos and Tasmanian tigers didn't just opt for an extended vacation, mind you.
And now, Gen Zs and younger millennials find themselves amidst the debris, pondering the art of hummingbird resurrection using nothing but a trusty tube of superglue. Quite the challenge, wouldn't you say?
The Not So Golden Goose: The Economy
Baby boomers feasted on their parents' economic prosperity, leaving Millennials and Gen Zs to nibble on the meager leftovers. While they sipped their overpriced lattes and enjoyed job security like a buffet, they unknowingly built an economy as shaky as a post-Jenga tower.
Their legacy? Skyrocketing student debt, exorbitant home prices, and job markets tighter than their skinny jeans. Talk about dodging responsibility without actually dodging responsibility!
Rising Costs of Education
Once upon a time, college was a steal. Seriously! You could exchange a handful of magic beans for a degree in underwater basket weaving. But leave it to those Boomers; they jacked up the price, and now we're drowning in student debt.
Nowadays, Gen Zs and Millennials must auction their kidneys (maybe a lung, too) to afford a bachelor's degree. Thanks a million, Boomers. We're overjoyed to recite the periodic table while swimming in a sea of debt.
Mission: Impossible – Medical Bills Edition
As the boomers basked in the golden era of affordable healthcare, they inadvertently constructed a system where costs spiraled upward at a pace that would give even SpaceX rockets a run for their money. The younger generations now find themselves in a tight spot, grappling with exorbitant medical expenses that make a routine check-up feel like purchasing a one-way ticket to financial ruin.
While they navigate the precarious path of balancing their well-being, they are also burdened with the arduous task of managing their finances, courtesy of our beloved boomers. And don't even get me started on the Herculean challenge of finding an insurance plan that doesn't demand an advanced degree in deciphering microscopic legalese.
The Supermarket Explosion
In earlier times, Grandma would visit the local butcher, the neighborhood baker, and the specialized candlestick maker. Yet, the boomer generation sought convenience and consolidated it all under one roof, giving birth to the supermarket.
Ironically, this abundance of choice in endless aisles has made deciding what to cook for dinner a near-impossible task. Now, Millennials and Gen Zs could be changing the world or revolutionizing tech, but instead find themselves lost in aisle seven, confronted with 50 different pasta sauce options.
Rise of the "Gig" Economy
Thrust into a world where 'job security' is as mythical as unicorns; Gen Zs and younger Millennials, running on caffeine, are hustling harder than a Times Square three-card Monte dealer.
With 'contract work' or 'freelancing' becoming the norm, there's no dearth of instability. Just more profits for the relentless baby boomers. Strap in, young 'uns, because vacation days, healthcare, and that 401K may just remain a pipe dream.
12 Reasons Why Boomers Should Not Be Trusted To Manage Our Economy Anymore
Are you tired of seeing Baby Boomers at the helm of our economy, seemingly steering us aimlessly into uncharted waters with old-fashioned maps? Well, you're not alone!
12 Reasons Why Boomers Should Not Be Trusted To Manage Our Economy Anymore
The 9 Best Travel Backpacks For Women in 2023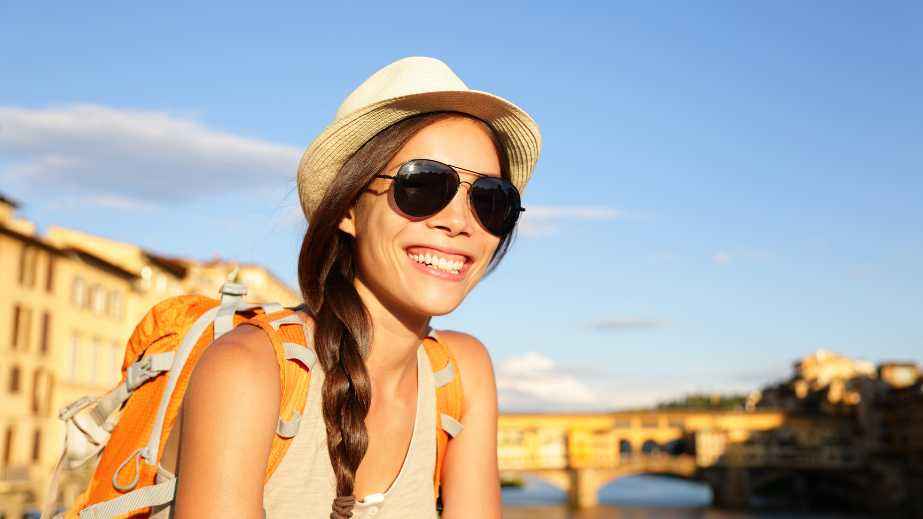 To assist you in making an informed purchasing decision, we've compiled all the necessary information and curated a list of the top nine travel backpacks for women. Rest assured, we've got you covered every step of the way on your exciting journey.
The 9 Best Travel Backpacks For Women in 2023
12 Undeniable Reasons Why Boomers Are Bad Business Partners
Before you raise your pitchforks and torches, let's acknowledge the elephant in the room: this isn't a boomer-bashing party. Is it their relentless obsession with fax machines? Or perhaps their penchant for long-winded, in-person meetings?
12 Undeniable Reasons Why Boomers Are Bad/Terrible Business Partners
Experts Explain Hyperinflation and 8 Ways to Prepare and Protect Your Money
Imagine a world where money is worth practically nothing, and the costs of goods increase rapidly, doubling and tripling day after day. This situation might sound like a fictitious movie plot, but it has happened many times before in our world. It's called hyperinflation, and it can wreak economic devastation on people.
Experts Explain Hyperinflation and 8 Ways to Prepare and Protect Your Money
30 Ways American Teens Are Changing the World
American teenagers are often dismissed as lazy and apathetic about the world around them. However, that couldn't be further from the truth. This country's youth have always been at the forefront of social change, and today's teens are no exception. From environmental activism to political organizing to community service projects, American teens are committed to making a difference in their communities and beyond.