Ah, the Baby Boomers. The generation is known for rotary phones, 8-track tapes, and a boatload of trends that make anyone under the age of 30 cringe. They've had a good run with their bell-bottoms and fondue parties, but it's about time we say goodbye to some of these relics of the past. Let's raise a glass (filled with an age-appropriate beverage) to their well-deserved retirement!
Ironing Jeans
Yes, folks, there was a time when the crispness of your denim was a status symbol. People painstakingly pressed their Levis as if they were getting ready for a royal ball. Thankfully, the fashion world has since discovered the charm of 'worn in' and 'casually crumpled,' sending the iron-for-jeans trend back where it belongs – the 60s.
Socks with Sandals
Slipping on those tweety-bird printed socks and some sandals was once considered fashionable. Thankfully, the fashion world has a much better taste now, with stylish men's footwear ruling the streets instead.
Overly Tanned Skin
Once upon a time, having a deep, almost orange tan was thought to be the epitome of good health and attractiveness despite the risk of skin damage. Fortunately, we've now recognized the importance of sun protection and the allure of natural skin tones, relegating the leathery-lobster look to the annals of lousy boomer trends.
Frosted Tips
This hair trend, where the tips are lightened to contrast with the darker base, was a hit in the late 90s and early 2000s. Celebrities and boy bands alike sported it. Thankfully, like all ill-judged boomer trends, frosted tips are not often seen today, and we can all sigh in relief.
Low-fat Everything
The low-fat diet fad had people guzzling diet soda and low-fat packaged foods like they were going out of style. Thankfully, we've realized that not all fat is wrong, and it's more about eating a balanced diet than cutting out one particular macronutrient.
Wall-to-wall Carpeting
Carpeting every inch of the floor was once considered the height of luxury and comfort. Today, we appreciate the appeal of hardwood floors and the easiness of cleaning them, relegating wall-to-wall carpeting to the list of home décor blunders.
Mullets
Nothing screams 'bad boomer trend' like the mullet. This is the classic short-on-the-sides, long-in-back hairstyle that was once all the rage. Thankfully, it's been put out of its misery, and hair trends have moved on to more stylish pastures.
Platform Shoes
These sky-high heels were once de rigueur on the dancefloor and everyday life. Thankfully, we've now come to our senses and realized that comfort and stability are far more critical than trying to add a few extra inches.
Disco
Disco music was all the rage in the late 70s. Still, thankfully, it's been relegated to forgotten corners of our memory banks. Nowadays, we're thankful for other genres like hip-hop and EDM that provide us with much better dance vibes
Shag Haircuts
Another classic example of a lousy boomer trend, shag haircuts, had people sporting feathered locks daily. Fortunately, modern hair trends favor sleeker and more polished styles, relegating shags to the archives of fashion faux pas.
Mood Rings
Mood rings were all the rage in the 70s and 80s. These jewelry pieces supposedly changed color based on your mood – blue for sadness, green for happiness, etc. It was all fun and games until people realized it didn't work. Thankfully, this boomer trend has since faded away.
Bad Jokes
Yes, lousy boomer jokes were all the rage in the 70s and 80s. Thankfully, we've learned that even if you don't have a good sense of humor, it's still no excuse to tell bad jokes. Today, we appreciate the wit and charm that come with a good joke – not to mention the cringe-free ambiance it brings.
Space-Age Furniture
Futuristic designs were all the rage in the 70s and 80s, with curved shapes and bright colors defining home décor choices. Thankfully, we've come to our senses and now appreciate more timeless and traditional designs that transcend time trends.
Jumpsuits
Jumpsuits were another classic trend of the 70s, and they remain popular today in some circles. However, modern jumpsuit styles are much sleeker and well-tailored than their ill-fitting predecessors, making them a far better choice.
Afro Hairstyles
While people with natural curly and Afro-textured hair may still choose to rock an Afro regularly, this trend has lost its boomer-era popularity. We now appreciate a variety of styles that cater to different hair textures and lengths, making the classic afro a thing of the past.
These were just a few lousy boomer trends that are now happily making their grand exit. While we may look back and laugh at some of these terrible fashion choices, there's no denying they had their moment in the spotlight. Thankfully, with time comes wisdom – and we can all be thankful for that!
20 Things Baby Boomers Miss Like It Was Yesterday
Provided by Frenz
Take a trip down memory lane with us, dear Boomers! Remember when phones had cords, milk was delivered to your doorstep, and letters – yes, handwritten notes – were the primary means of long-distance communication? Ah, the good old days! They might seem like relics of a bygone era to Gen Z, but boy, do we yearn for those simpler times.
20 Things Baby Boomers Miss Like It Was Yesterday
The 13 Best Calming Dog Beds of 2023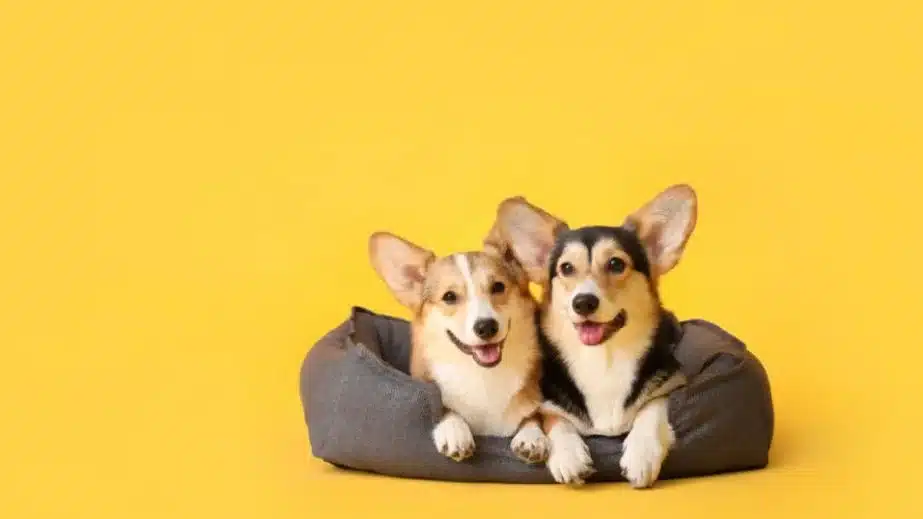 Dogs are usually delighted creatures but can have their anxieties. Dogs might have anxieties about being alone or being left in a particular place or situation; otherwise, many dogs might be anxious because of changes to their routine. And there is no better way to treat this than to help them feel safe and secure by getting them the best calming dog bed.
The 13 Best Calming Dog Beds of 2023
10 Reasons Why Millennials Think That Baby Boomers Destroyed the U.S Economy
Alright, folks, grab your avocado toast, brew that fair-trade coffee, and get comfy. We're about to dive into the hotly debated, meme-inspiring, dinner-table-argument-starting world of generational economics. In this corner, we have the Baby Boomers, known for their post-war prosperity, and in the other, the Millennials, a generation confronted with economic hurdles and an uncanny obsession with houseplants.
10 Reasons Why Millennials Think That Baby Boomers Destroyed the U.S Economy
30 Things We Can't Believe Baby Boomers Still Do
As we strut into the 21st century, donning our VR glasses and organic, gluten-free socks, we occasionally glance over our shoulder at the trailblazers: The Baby Boomers. This remarkably persistent generation, with their cassette tapes and vintage denim, offers us a time capsule of bewildering and hilarious quirks. Let's dive into this treasure trove, shall we?
30 Things We Can't Believe Baby Boomers Still Do
12 Reasons Why Many People Seem To Agree That Baby Boomers Made Bad Parents
Let's embark on a riveting journey, unraveling the seemingly common belief that Baby Boomers echoed a discordant note as parents and exploring the reasons why many concur with this perspective.
12 Reasons Why Many People Seem To Agree That Baby Boomers Made Bad Parents