The Miss America pageant has been a revered tradition since its inception in 1921, spotlighting some of the most beautiful, intelligent, and talented women nationwide. Over the years, we've seen a variety of stunning winners who have been recognized for their achievements and the qualities that make them stand out.
Lee Meriwether (1955)
With a successful acting career, she is best remembered for her roles in the classic TV series "Barnaby Jones" and the original "Batman" film. Her enduring beauty and talent have firmly established her as a prominent figure in Miss America history.
Nina Davuluri (2014)
Hailing from New York, Nina was the first woman of Indian descent to be crowned Miss America. She has since used her platform to focus on diversity and inclusion and promote S.T.E.M. education for young women.
Debra Maffett (1983)
As Miss America 1983, Debra became the first national titleholder to appear on the "People Magazine" cover and launched a successful career as a television host. She later founded The Miss America Organization's Children's Miracle Network Hospitals program, which has raised over $5 million for charity.
Vanessa L. Williams (1984)
Vanessa became the first African-American Miss America in 1984. However, her reign was tainted by a scandal involving unauthorized undraped photographs published by Penthouse magazine.
She was pressured to relinquish her title and was replaced by the first runner-up, Suzette Charles. In 2015, during the Miss America 2016 pageant, former Miss America C.E.O. Sam Haskell publicly apologized to Williams for the past events.
Mallory Hagan (2013)
Hagan endeared herself to the audience with her natural charm, intelligence, and stunning tap-dance performance, which helped secure her the prestigious title.
Post-Miss America, she has continued to showcase her leadership, even stepping into the political arena to inspire change.
Maria Fletcher (1962)
Originally from Asheville, North Carolina, Fletcher won the preliminary competition swimsuit title at Miss America, and during her international tour, she visited 31 Army hospitals and Servicemen's Clubs.
Shirley Cothran (1975)
A commitment to education marked Shirley's reign, as she pursued a master's degree in guidance counseling at the time of her win.
Post her reign, Cothran continued to inspire as an educator, author, and motivational speaker, truly embodying the spirit of Miss America.
Heather Whitestone (1995)
Heather Whitestone, the first deaf woman crowned Miss America in 1995, made history. She introduced her S.T.A.R.S. program nationwide, promoting positivity, belief in dreams, hard work, resilience, and strong support networks.
She also served on the President's Committee on Employment of People with Disabilities and authored four books.
Mary Ann Mobley (1959)
Mobley earned the distinction as the first Mississippian to achieve this honor. She won the National Talent Award and embraced a prosperous career in television and film, captivating audiences with her remarkable performances in 'Diff'rent Strokes' and 'Falcon Crest.'
Kaye Lani Rae Rafko (1988)
Passionate about hospice care, Rafko raised awareness and served as a National Hospice Organization board member.
She is also known for cohosting the public-access T.V. program "Only in Monroe" and appearing in the documentary "Roger & Me," and has made significant contributions in various realms.
Phyllis Ann George (1971)
George, a native of Texas and Kentucky, made history as a Miss America winner and left an indelible mark on sports journalism.
As the pioneering female co-anchor of 'The N.F.L. Today,' she shattered barriers and revolutionized broadcasting, reshaping perceptions.
Laura Kaeppeler (2012)
Laura Kaeppeler is pursuing a Master of Arts in Clinical Mental Health Counseling. Her platform, "Promoting the Platform: Raising Awareness about Eating Disorders through Education," aims to raise awareness and reduce mental health stigma.
She has supported various causes, including Children's Miracle Network.
Lauren Nelson (2007)
Lauren Nelson is an accomplished public speaker who engages audiences of all ages and backgrounds. She is also the Executive Director at Pageant of Hope, a remarkable nonprofit that fulfills children's dreams.
Katie Stam (2009)
Katie Stam, former Miss America 2009, is an international advocate for children's rights, focusing on health and wellness and breaking the cycle of poverty.
Debbye Turner (1990)
Debbye Turner, the 1990 Miss America, has worked closely with The Humane Society of the United States and other organizations to promote responsible animal care while raising awareness about pet adoption and the humane treatment of animals.
The 15 Hottest Miss America Winners
Welcome to a celebration of beauty, intellect, and charisma as we take on a journey to revisit the 15 hottest Miss America winners throughout the pageant's illustrious history. These women are renowned for their physical attractiveness and abilities to captivate audiences with their unique personalities and talents.
The 15 Hottest Miss America Winners
8 Best Dog Backpacks for Hiking and Outdoor Adventures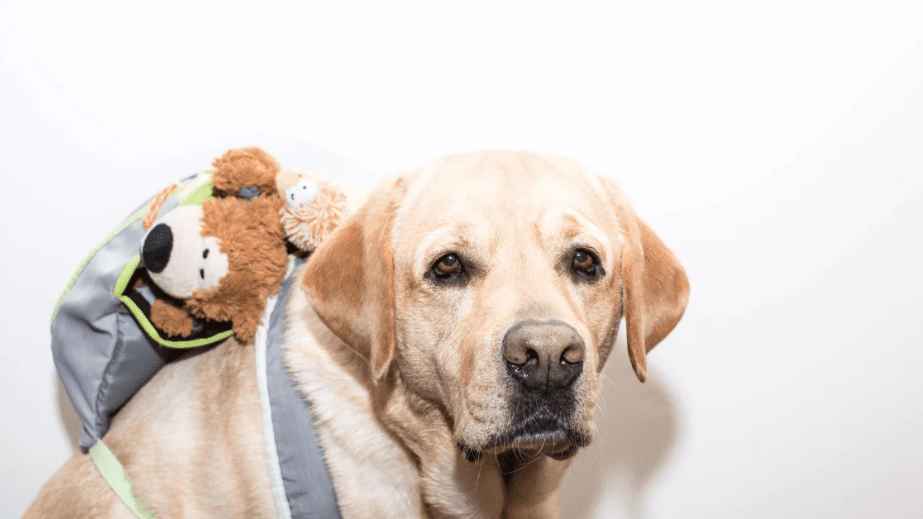 Dogs are perfect for carrying your supplies and furry friend's gear outdoors. Say goodbye to the hassle of juggling items, as these handy accessories make your life easier.
8 Best Dog Backpacks for Hiking and Outdoor Adventures
10 Celebrity Deaths That Hurt the World the Most
Celebrities occupy a particular corner of our hearts, captivating and motivating us with their talents. Unfortunately, their premature departures leave an indelible imprint on the world's collective memory.
10 Celebrity Deaths That Hurt the World the Most
10 Most Reclusive Celebrities Embracing Private Living Over the Spotlight
According to public observation, he's stated that he loves acting but hates having to talk about it. He's allegedly given interviews proving this accurate and makes a pointed effort to stay out of the spotlight. There's nothing wrong with avoiding talking about work.
10 Most Reclusive Celebrities Embracing Private Living Over the Spotlight
26 Legendary Boomer Celebrities Who Are More Popular Than Ever
Welcome to the golden age of silver foxes and timeless beauties! We're talking about boomer celebrities who have defied time and are more popular than ever. From strumming heartstrings to ruling the silver screen, these remarkable personalities have maintained their charisma and glory through the ages.
26 Legendary Boomer Celebrities Who Are More Popular Than Ever