Welcome to our curated list of the most visually stunning places in America. From unexpected natural landscapes to captivating cityscapes, these destinations will take your breath away. So pack your bags, grab your camera, and get ready to discover the beauty of America.
Grand Canyon National Park
Nestled in the picturesque landscape of Arizona, the Grand Canyon stands as a remarkable testament to the awe-inspiring power of nature. Carved relentlessly by the meandering flow of the majestic Colorado River over countless millennia, this breathtaking gorge spans 277 miles. It reaches a width of up to 18 miles.
Captivating all who behold it, the Grand Canyon holds an enchanting allure with its vibrant layers of sediment and breathtaking magnitude.
Niagara Falls
Situated along the border of New York and Ontario, Canada, Niagara Falls captivates the hearts of nature enthusiasts. This mesmerizing wonder presents three magnificent waterfalls—Horseshoe Falls, American Falls, and Bridal Veil Falls—culminating in any waterfall's most significant flow rate globally.
Yosemite National Park
Yosemite National Park in California is home to towering granite cliffs, cascading waterfalls, and ancient sequoia trees. This natural wonderland is a favorite among hikers and photographers, with iconic landmarks such as Half Dome and El Capitan.
Yellowstone National Park
Also known as America's first national park, Yellowstone in Wyoming is renowned for its colorful hot springs, geysers, and wildlife. Visitors can admire the Grand Prismatic Spring or watch Old Faithful erupt regularly. 
The Northern Lights
Experience true magic by witnessing the enchanting Northern Lights in Alaska. These elusive and awe-inspiring displays of vibrant green, purple, and pink lights gracefully dance across the night sky, leaving you in awe. Truly a wonder of the world.
Cityscapes
New York City
A list of aesthetically pleasing places in America would only be complete with the bustling metropolis of New York City. From the iconic skyline to famous landmarks like the Statue of Liberty and Central Park, the Big Apple has no shortage of beauty.
San Francisco
San Francisco is a visual feast for the eyes, known for its hilly streets, colorful architecture, and the iconic Golden Gate Bridge. Stroll through the vibrant neighborhoods of Chinatown or Haight-Ashbury, and you'll see why this city is considered one of America's most beautiful.
Charleston
This charming Southern city has been named one of the most picturesque in America for its pastel-colored houses, cobblestone streets, and historic architecture. Walk along Rainbow Row or visit the iconic Angel Oak tree for stunning sights.
Chicago
The Windy City may be best known for its deep-dish pizza and skyscrapers. Still, it also boasts a beautiful lakefront and numerous parks. Head to Millennium Park to see the famous Cloud Gate sculpture or take in the city skyline from the top of the Willis Tower.
Honolulu
The capital of Hawaii is a tropical paradise with pristine beaches, lush green mountains, and crystal-clear waters. Whether you're lounging on Waikiki Beach or hiking up Diamond Head Crater, you'll be surrounded by stunning natural beauty.
Coastal Gems
Maui, Hawaii
Hawaii's second-largest island offers scenic beaches, lush rainforests, and breathtaking waterfalls. Visitors can drive on the Hana Highway to see stunning coastal views or relax on one of Maui's many beautiful beaches.
Key West, Florida
Nestled at the southernmost point of the United States, Key West reveals a tropical paradise adorned with colorful houses, crystalline turquoise waters, and picturesque streets enveloped by swaying palm trees. Indulge in the enchantment of a captivating sunset cruise or immerse yourself in the exquisite allure of the Ernest Hemingway Home and Museum.
Martha's Vineyard, Massachusetts
Experience the sheer delight of a leisurely bike ride along the awe-inspiring coastline or gently wander through the enchanting villages that grace this heavenly island. Uncover the true essence of this captivating sanctuary, where exquisite beauty and serene tranquility effortlessly intertwine.
Big Sur, California
Embark on a scenic drive along the picturesque California coast on Highway 1, leading you to the captivating allure of Big Sur. Nestled between the charming towns of Carmel and San Simeon, this exquisite region is a sensory delight.
Acadia National Park, Maine
Mount Desert Island offers a breathtaking coastal haven adorned with rugged shorelines, majestic granite peaks, and verdant woodlands. 
Golden Gate Bridge
The Gate Bridge, an iconic engineering marvel, stands proudly as a beloved landmark spanning San Francisco Bay. 
Empire State Building
The Empire State Building has been a symbol of New York City since its completion in 1931. 
Mount Rushmore
Mount Rushmore is a grand monument in the South Dakota landscape. This colossal sculpture captures the majestic visages of former presidents George Washington, Thomas Jefferson, Theodore Roosevelt, and Abraham Lincoln. The sight of their beginnings carved into the granite face of the mountain is genuinely awe-inspiring, evoking a profound sense of wonder.
Antelope Canyon
Situated in the heart of Arizona, Antelope Canyon emerges as a breathtaking slot canyon gracefully carved by water over countless millennia. Its mesmerizing swirls and vivid hues create an irresistible allure that beckons passionate photographers and avid nature enthusiasts alike.
Grand Prismatic Spring
The Grand Prismatic Spring is a majestic wonder in Yellowstone National Park. This exquisite hot spring proudly holds the esteemed distinction of being the largest in the United States, enchanting all fortunate to admire its beauty.
From natural wonders to man-made marvels, America has no shortage of visually stunning places to explore. So whether you're a nature enthusiast, city dweller, or beach lover, there is something for everyone on this list of America's 20 most aesthetically pleasing places. Happy travels!
The 10 Most Dangerous Waterfalls in the World. Would You Venture?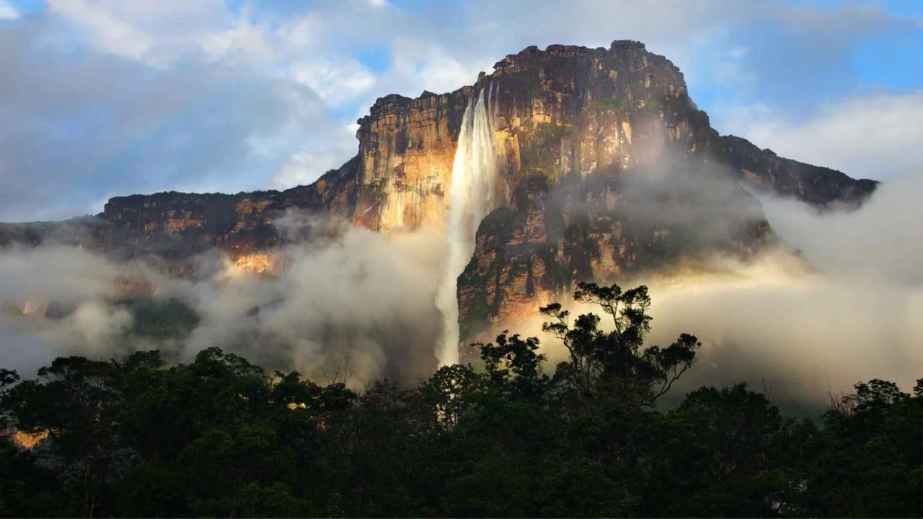 We've all seen photos of stunning waterfalls. Still, at the same time, we've all seen cartoons of people facing the rapids on a rickety boat and careening over the edge of a massive waterfall. While some waterfalls are small streams, others flow off considerable drop-offs to the rocks hundreds of feet below. From Victoria Falls to Niagra Falls, these are the most dangerous waterfalls in the world.
The 10 Most Dangerous Waterfalls in the World. Would You Venture?
The 9 Best Travel Backpacks For Women in 2023- A Review Guide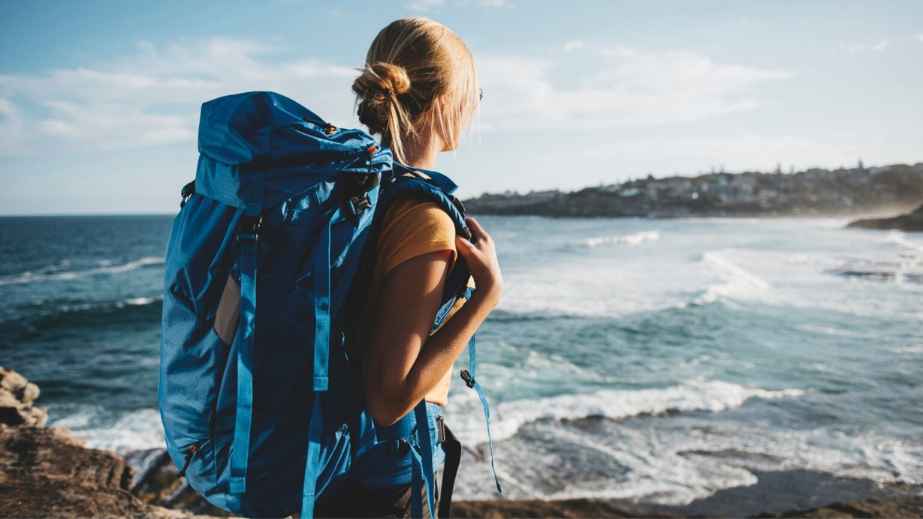 Embarking on long-distance travel can be quite challenging. It entails carefully selecting the right clothing, footwear, and everything in between. Moreover, there's the inevitable uncertainty about the destination's climate: will it be scorching hot or frosty cold? And once you've arrived, pondering over the various activities you might engage in becomes paramount.
The 9 Best Travel Backpacks For Women in 2023- A Review Guide
10 Best Destinations for RV Campers in America
The freedom of the open road can be compared to nothing in the archive on an adventurer's experience. To be cased between clay earth and the infinite stretch of open heavens, soaking in awe of diverse landscapes and the camaraderie of new people across charming towns is the dream of every RV camper. Luckily, the U.S. is brimming with destinations that promise to bring your camping dreams to life.
10 Best Destinations for RV Campers in America
10 Worst Tourist Traps in the World According to the Internet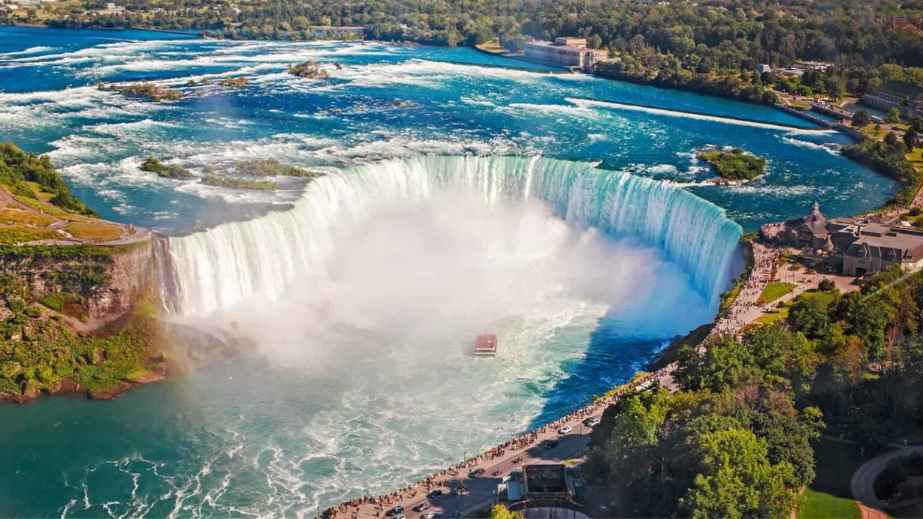 Travel is undoubtedly one of my passions in life, and I've been fortunate to visit many places in the world. However, there are some destinations that I would never visit again because they're just too crowded, overtly touristy, and ridiculously overpriced.
10 Worst Tourist Traps in the World According to the Internet
10 Overrated Tourist Spots in America That Are Not Worth Your Time
Traveling to the United States has become increasingly popular in recent years, with millions of people flocking to iconic cities and attractions. But while there are some amazing places to visit in America, not all tourist spots live up to their hype.
10 Overrated Tourist Spots in America That Are Not Worth Your Time
Discover the Hidden Gems: 33 Most Beautiful and Picture-Perfect Small Towns in America That Will Take Your Breath Away!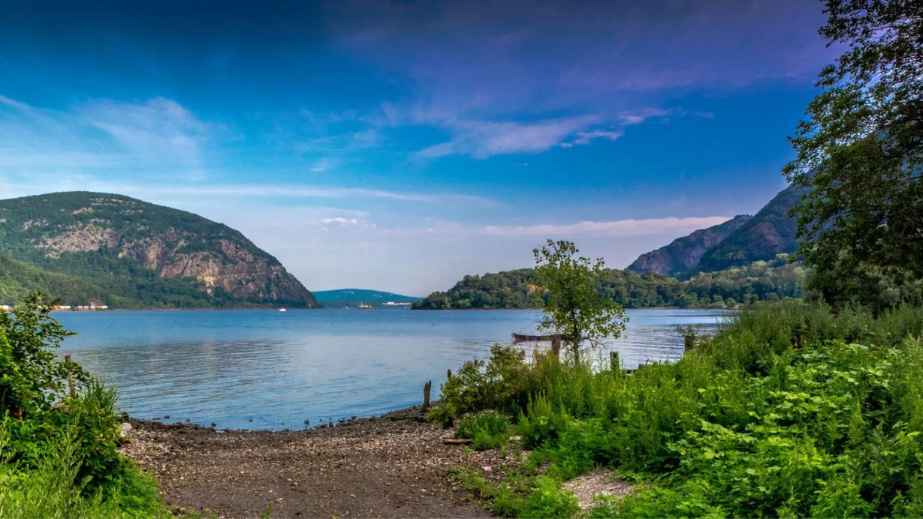 What makes a town so irresistibly enchanting? Well, that's a tough one, but whether you're captivated by jaw-dropping coastlines, spellbinding historic buildings, mind-boggling architectural feats, or simply the awe-inspiring wonders of Mother Nature, we've got the perfect small towns for you. Brace yourself for this exquisite list of 33 charming American gems, all with a population under 20,000. Prepare to be charmed!
Discover the Hidden Gems: 33 Most Beautiful and Picture-Perfect Small Towns in America That Will Take Your Breath Away!