Throughout history, prisons worldwide have housed individuals notorious for their heinous and, at times, unthinkable crimes. These individuals, considered the most dangerous prisoners globally, have committed acts that have shocked, appalled, and petrified the global community.
Their stories are marked by a chilling disregard for human life and societal norms, earning them a place on this unsettling but intriguing list. Here are the ten most dangerous prisoners in the world, providing a glimpse into their crimes and life behind bars.
Pedro Rodrigues Filho
Pedro Rodrigues Filho, known as "Killer Petey," has a murder count that surpasses 70, many of whom were fellow inmates during his prison tenure in Brazil, establishing him as one of the most fearsome convicts on the planet.
Alexander Pichushkin
Alexander Pichushkin, dubbed the "Chessboard Killer," terrorized Russia with gruesome murders, aiming to fill an entire chessboard with his victims, a grim objective that has earned him a place among the world's most dangerous prisoners.
Charles Bronson
Not to be confused with the actor, Charles Bronson is Britain's most notorious prisoner, famed for his violent outbursts and hostage-taking episodes within prison walls, which have led to his almost continuous solitary confinement since 1974.
Yang Xinhai
Yang Xinhai, China's most deadly serial killer, was convicted for the brutal killings and sexual assaults of 67 people between 1999 and 2003, a chilling crime spree that has cast a long and terrifying shadow.
Dennis Rader
Dennis Rader, the self-named "BTK Killer" (Bind, Torture, Kill), instilled widespread fear in the heartland of America with a series of brutal murders committed over 17 years, his chilling modus operandi contributing to his reputation as one of the world's most dangerous prisoners.
Richard Ramirez
Richard Ramirez, known as the "Night Stalker," committed a horrifying series of murders, sexual assaults, and burglaries throughout California, his reign of terror rendering him one of the most feared convicts globally.
Thomas Silverstein
Thomas Silverstein, a prisoner within the US federal system, is held in the most secure prison facilities due to his violent history of committing three murders inside maximum-security prisons, proving him to be an extreme risk even among the world's most dangerous criminals.
Tsutomu Miyazaki
Tsutomu Miyazaki, often called the "Otaku Murderer," terrorized Japan with his series of child murders in the late 1980s, his gruesome acts and unsettling behavior marking him out as one of the most dangerous convicts.
Andrei Chikatilo
Andrei Chikatilo, the "Butcher of Rostov," was a Soviet serial killer who brutally murdered and mutilated more than 50 people, his monstrous acts placing him firmly among the most dangerous prisoners in the world.
Daniel Rakowitz
An American serial killer and cannibal, is best known for dismembering the body of his former girlfriend in 1989, earning him a notorious status among some of the world's most dangerous convicts.
15 Things That Appear Legal But are Perfectly Illegal in the U.S
Some of these regulations may seem peculiar and are often the result of historical or cultural contexts specific to certain regions. This piece will uncover 15 everyday activities unbeknownst to many, which are illegal in some regions of the U.S.
15 Things That Appear Legal But are Perfectly Illegal in the U.S
8 Best Dog Backpacks for Hiking and Outdoor Adventures
Dog backpacks are designed to fit comfortably on your dog's back, freeing up your hands for carrying other things. In addition, they typically have multiple pockets for storing food, water, and toys, and some even have built-in bowls for easy feeding on the go. This post provides all the information you need to select the best dog backpack for your furry friend as clearly and concisely as possible.
8 Best Dog Backpacks for Hiking and Outdoor Adventures
10 Illegal Baby Names in the U.S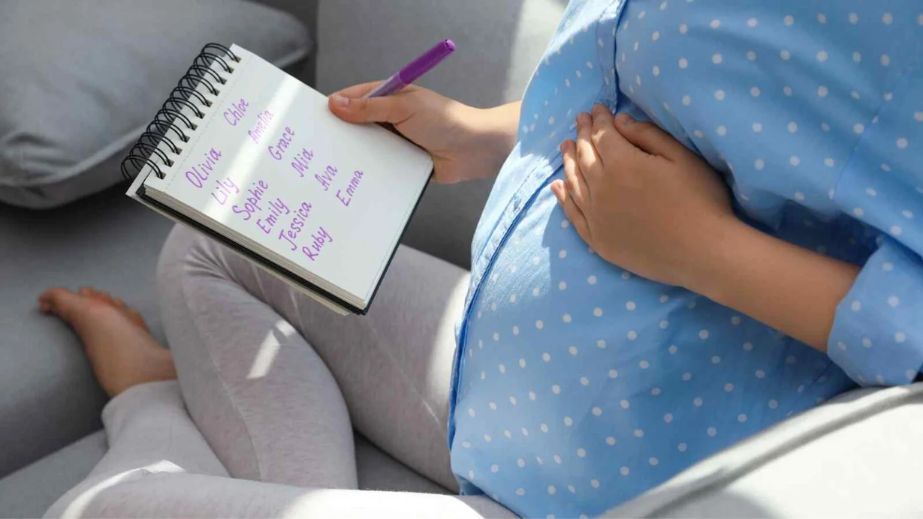 It's important to note that naming laws can vary across states in the U.S., and what one state considers illegal could be allowed in another. However, here are ten examples of baby names rejected or deemed unlawful in some states.
10 Illegal Baby Names in the U.S
19 Foods From Other Countries That Americans Find Disgusting
This isn't about being food snobs; it's about exploring how diverse – and shocking – global cuisine can be. After all, one man's trash is another man's treasure; in this case, one nation's delicious is another's disgusting. So fasten your seatbelts and loosen them; it's time for a wild ride on the foodie roller coaster!
19 Foods From Other Countries That Americans Find Disgusting
The United States Constitution: 14 Weird Amendments You Never Knew Existed
Get ready, folks, because it's time to dive into the wacky world of the United States Constitution. Now, you may be thinking: "Constitution, schmonstitution. That's hardly a riveting read." But buckle up because we're going off the beaten path of your high school history textbook to uncover some of the weirdest, wildest, and downright unbelievable amendments you never knew existed. So sit back, grab your gavel, and prepare for a hilarious constitutional roller coaster ride that will leave you saying, "Wait, that's actually a law?!"
The United States Constitution: 14 Weird Amendments You Never Knew Existed