Embark on a culinary journey across the U.S.! Explore diverse and delectable dishes representing each state's history, culture, and local flavors. From coastal seafood to Midwest comfort foods, this coast-to-coast adventure promises a feast for your senses and taste buds.
Washington, D.C.
Iconic Food: The Half-Smoke sausage
It's a bigger, spicier version of a regular hot dog. The sausage is split in half and served on a warm bun with chili, mustard, and onions on top.
Georgia
Iconic Food: Peach cobbler
It is a beloved dessert that showcases the state's iconic fruit. With sweet and juicy peaches nestled under a flaky crust, it's often enjoyed warm with a scoop of vanilla ice cream.
Hawaii
Iconic Food: The traditional "Poke" (pronounced poh-keh)
This dish, originally a simple mix of raw fish, sea salt, and seaweed, has evolved over time and now showcases a variety of interpretations.
Modern versions often feature cubes of high-quality tender ahi (tuna) perfectly marinated with soy sauce, fragrant sesame oil, and finely sliced green onions, sometimes with the added crunch of macadamia nuts.
Maryland
Iconic Food: Blue crabs, particularly in the form of crab cakes
Maryland blue crabs are renowned for their sweet flavor, especially when seasoned with Old Bay Seasoning. Crab cakes, crafted with lump crab meat and spices, are at the core of Maryland's culinary heritage.
Iowa
Iconic Food: The classic Breaded Pork Tenderloin sandwich
The sandwich consists of a crispy, breaded pork cutlet, fried to perfection and served on a soft bun, often with traditional condiments like lettuce, tomato, and mayo.
Oregon
Iconic Food: Marionberries and Dungeness Crabs
Marionberries, a larger and sweeter hybrid of blackberries, are versatile and used in pies, jams, and wines. On the other hand, with their sweet and tender flesh, Dungeness Crabs are a highly anticipated treat during the winter, more extensively on Oregon's coastline.
North Carolina
Iconic Food: Barbecue
North Carolina BBQ has two main styles: Eastern and Lexington. Eastern style has a vinegar-based sauce and whole hog barbecuing. Lexington style, also known as Piedmont or Western style, uses a 'red' sauce with vinegar base and ketchup and focuses on pork shoulder.
Rhode Island
Iconic Food: Calamari
Achieving a delectable deep-fried perfection, tender squid rings intertwine gracefully with thinly sliced pickled hot peppers, sautéed garlic, and a delicate drizzle of white wine.
The harmonious result is an irresistible medley of flavors, seamlessly blending the ocean's freshness with a lively and refreshing zest.
Texas
Iconic Food: Signature barbecue
Slow-cooked meats, especially beef brisket, are coated in a distinctive, spicy-sweet barbecue sauce. It's a true Texan delight, served with hearty sides like coleslaw, beans, and cornbread.
And let's remember the state's famous chili, which has its statewide competition, the Texas Chili Cook-off!
Kansas
Iconic Food: BBQ-smoked Kansas City-style ribs
These tender ribs are expertly slow-smoked and generously coated in a delectable, sweet tomato-based sauce. The accompanying sides of baked beans and creamy coleslaw perfectly complement this hearty meal, capturing the essence of Kansas.
Nebraska
Iconic Food: Runza
The Runza is a pastry from Russia called "pirogi" and is now a staple in Nebraska's cuisine. The yeast dough pastry consists of succulent beef, cabbage or sauerkraut, onions, and a delightful blend of seasonings.
Indiana
Iconic Food: Tenderloin sandwich
A classic dish made with thin, succulent pork loin, breaded to perfection and lovingly deep-fried, nestled between two buns with pickles and onions. The oversized pork tenderloin makes for a hearty and unforgettable meal.
Tennessee
Iconic Food: Memphis-style barbecue and Nashville Hot Chicken
Memphis-style barbecue showcases Tennessee's essence with succulent pulled pork, tangy tomato sauce, and hickory-smoked smoky sweetness. While Nashville Hot Chicken brings fiery delight – marinated, breaded chicken doused in cayenne pepper, served with pickles and white bread.
Oklahoma
Iconic Food: Chicken-fried steak
A tenderized steak, coated in an irresistible batter, is deep-fried in oil until its surface achieves a golden brown hue and a delectably crisp texture. It's typically served smothered in creamy, white gravy and often partnered with mashed potatoes and cornbread.
Utah
Iconic Food: Funeral Potatoes
This comforting casserole dish, typically made from hash browns, cheese, onions, cream soup, and a crunchy topping of cornflakes, got its moniker from its frequent appearance at post-funeral meals.
While the name may be somber, the flavor of this dish is anything but offering a hearty, creamy delight that has cemented its place in Utah's culinary identity.
Alabama
Iconic Food: Fried green tomatoes and White BBQ Sauce
The unripened tomatoes are deep-fried to a golden hue and served with tangy White BBQ Sauce. This mayonnaise-based condiment with vinegar and horseradish pairs well with grilled chicken and fish.
Michigan
Iconic Food: Cherry Pie
This renowned dish features Montmorency cherries, abundant in Michigan's Traverse City area and known as the World's Cherry Capital. The delightful combination of tart cherries, flaky crust, and sweet glaze showcases Michigan's agricultural richness and culinary tradition.
Nevada
Iconic Food: Shrimp Cocktail
This classic dish, a staple since the early days of Sin City, represents the city's vibrant history. The simplicity of chilled, peeled shrimp served with tangy cocktail sauce in a martini glass has made it a beloved choice in buffet lines and casino eateries.
South Carolina
Iconic Food: Frogmore Stew
It's a hearty meal containing succulent shrimp, complemented by smoky sausage, tender potatoes, and delectable corn on the cob. It is all boiled with Old Bay seasoning.
Missouri
Iconic Food: St. Louis-style pizza
This thin-crust pizza is square and generously topped with Provel cheese, a blend of cheddar, Swiss, and provolone.
Minnesota
Iconic Food: Juicy Lucy
This inside-out cheeseburger, originating in the Twin Cities, is a decadent delight with cheese encased within the meat. Matt's Bar and the 5-8 Club both claim to have invented this cheese-stuffed burger.
Wisconsin
Iconic Food: Cheese and bratwurst
Wisconsin, the dairy paradise, is renowned for its variety of artisanal cheeses, especially the creamy and tangy cheddar. Alongside the cheese, you'll find the quintessential Wisconsin bratwurst, simmered in beer and grilled to perfection.
Pennsylvania
Iconic Food: Philadelphia Cheesesteak
The iconic Philly cheesesteak is a delicious sandwich hailing from Philadelphia. It features a crusty roll of thinly sliced beefsteak, melted cheese, optional onions, peppers, and mushrooms.
North Dakota
Iconic Food: Knoephla soup
This hearty, creamy soup is rooted in German-Russian cuisine and is a staple in many North Dakota households. It features dumplings (Knoephla) made from a simple dough, potatoes, and sometimes chicken or ham, all swimming in a rich, savory broth.
Wyoming
Iconic Food: Bison Meat
Leaner and more flavorful than beef, bison is a staple in Wyoming, reflecting its Wild West history and vast open landscapes. Grilled or roasted, bison offers a taste that truly represents this rugged, western state.
Kentucky
Iconic Food: Hot Brown
The Brown Hotel in Louisville created the Brown sandwich, an open-faced turkey sandwich smothered in Mornay sauce, tomato, cheese, and bacon, then broiled to perfection.
South Dakota
Iconic Food: Chislic
Chislic is a tasty specialty from the mid-19th century, introduced to America by European immigrants. This iconic dish features deep-fried gamey meat on skewers or toothpicks.
It's often enjoyed with saltine crackers and a cold beer, making it a perfect snack for any occasion.
Delaware
Iconic Food: Delaware Chicken and Peach Pie
With a solid relationship for chicken farming, the state offers a variety of delicious chicken dishes. As for dessert, Peach Pie pays homage to Delaware's peach farming history.
Idaho
Iconic Food: Potatoes
Idaho potatoes are widely used in various dishes, from the famous baked potato, loaded with butter, sour cream, and chives, to the state's signature dish – Idaho finger steaks. These potatoes are renowned for their exceptional taste and texture.
Louisianna
Iconic Food: Gumbo
A hearty, flavorful stew that combines a mix of meats and seafood, Gumbo embodies the spirit of Louisiana – a melting pot of flavors where each ingredient contributes to a rich, unified taste.
New Jersey
Iconic Food: Taylor Ham (or pork roll), egg, and cheese sandwich
This tasty sandwich is a must-have at diners and breakfast spots in New Jersey, each with its unique twist. The flavorful pork roll, seasoned with spices and salt, is paired with a fried egg and melted cheese, all on a fresh roll.
Florida
Iconic Food: Key Lime Pie
The pie consists of a buttery graham cracker crust and a creamy lime filling made from the juice of Key limes – a smaller, tarter variety native to the Florida Keys. A divine dollop of whipped cream frequently crowns this delectable treat.
Vermont
Iconic Food: Pure Vermont Maple Syrup
This natural sweetener is made from sugar maple tree sap and offers a rich flavor and exceptional quality. Sugarhouses in Vermont produce gallons of golden syrup during spring, perfect for pouring over pancakes or using in baking.
Montana
Iconic Food: Huckleberries
These small, wild fruits are a cherished part of the local culture. It's even illegal to pick them up with mechanical devices! Huckleberries find their way in various delicious treats, from jam and pie to locally crafted huckleberry vodka.
Arkansas
Iconic Food: Fried Catfish
Served with hushpuppies and coleslaw, it is a comfort food favorite. Freshly caught, breaded, and deep-fried, this dish captures the state's agricultural roots and love for hearty cuisine.
Mississippi
Iconic Food: Mississippi Mud Pie
This dense, moist cake features a luscious blend of butter, sugar, and cocoa, topped with a generous layer of chocolate icing. Derived from the murky banks of the Mississippi River, this dessert offers pure and indulgent chocolate goodness.
Massachusetts
Iconic Food: New England Clam Chowder
This creamy soup is a white-based combination filled with chunky clams, potatoes, onions, and crispy bacon. It's traditionally enjoyed with oyster crackers and is a beloved local favorite, especially in winter.
West Virginia
Iconic Food: Pepperoni roll
The pepperoni roll is a soft, white roll filled with spicy pepperoni. Italian immigrants created it as a convenient lunch for coal miners, soon becoming a beloved staple of West Virginia cuisine.
New York
Iconic Food: New York-style pizza
New York-style pizza is popular among locals and tourists with its thin and crisp crust, delightful sweet tomato sauce, and generous mozzarella topping.
From upscale pizzerias in Manhattan to charming corner stands in Brooklyn, this culinary icon flawlessly balances an array of flavors and textures, capturing the essence of the vibrant metropolis.
Alaska
Iconic Food: Salmon
Whether grilled, smoked, or served in a hearty chowder, Alaskan salmon is a staple in the local diet. Renowned for its exquisite taste and abundant omega-3 content, this cold-water fish is a highlight of Alaskan cuisine, celebrated every summer during the famed Salmonfest music festival.
New Hampshire
Iconic Food: Apple cider donuts
These sweet, fluffy treats are coated in sugar and filled with a warm, apple-infused center, making them a fall favorite. Visitors and locals flock to orchards and farm stands to indulge in these freshly made donuts.
Colorado
Iconic Food: Pueblo Green Chili
Originating from the Pueblo region, this enticing, robust stew comprises green chilies, tomatoes, onions, and assorted spices. It's often savored as a standalone meal or used as a topping for burritos, burgers, and even fries.
Maine
Iconic Food: Lobster Roll
This iconic Maine dish features fresh, juicy lobster meat plucked straight from the coastal waters, tossed lightly in mayonnaise, and served on a warm, buttery bun.
Virginia
Iconic Food: Virginia ham
Virginia ham is renowned for its distinctive savory flavor, resulting from the unique curing process that dates back to the colonial era. This specialty meat is a staple in many Southern dishes, often served with biscuits and red-eye gravy.
Connecticut
Iconic Food: White clam pie
White clam pie originated at Frank Pepe Pizzeria Napoletana in New Haven. This delightful creation features a thin crust with garlic, oregano, and freshly shucked clams, topped with Pecorino Romano cheese.
Illinois
Iconic Food: Deep-dish pizza
Born in the heart of Chicago, this pizza is known for its rich, buttery crust, housed in a deep pan and layered with an abundance of cheese, chunky tomato sauce, and various fillings.
Arizona
Iconic Food: The Chimichanga
The Chimichanga is a delectable deep-fried burrito filled with meat, cheese, rice, and beans. Originating in Tucson's El Charro café in the 1920s, it has become a beloved dish known for its crispy exterior and flavorful explosion of ingredients.
Ohio
Iconic Food: Buckeye candy
Buckeye candies draw their name from the state tree. They consist of peanut butter fudge that's lovingly coated in velvety chocolate, mirroring the shape and essence of the Buckeye nut.
California
Iconic Food: Sushi Burrito
Originating from San Francisco, this hand-held sushi roll brims with fresh ingredients like raw fish, avocado, cucumber, and more. With each bite, you'll experience a burst of flavors representing the Golden State's love for fusion food.
New Mexico
Iconic Food: New Mexico Green Chile Stew
A hearty blend of green chilies, potatoes, onions, garlic, and your choice of meat – usually pork – this stew is a comforting staple that New Mexicans treasure.
13 Stupid American Foods Nobody Wants to Eat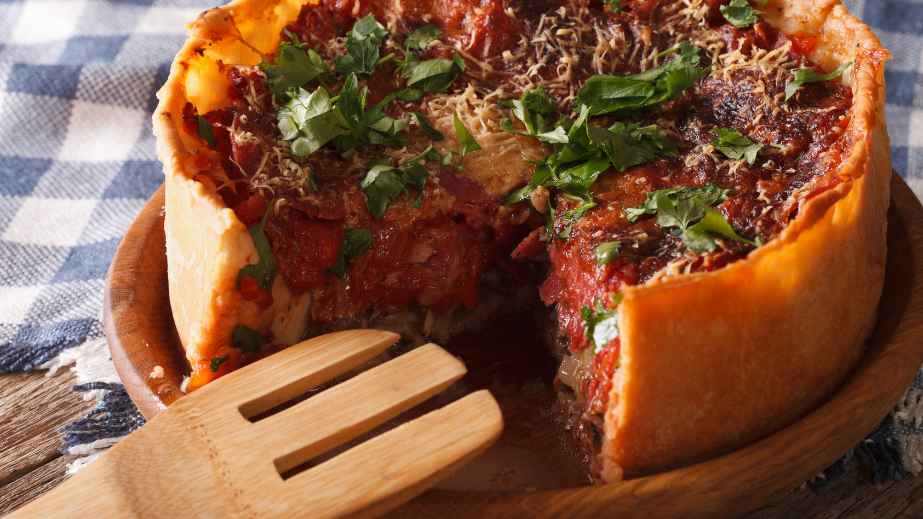 Imagine a wide-eyed tourist arriving in America, the land of the free and the home of the brave, renowned for its intriguing food choices. Prepare to be amused, horrified, and intrigued as this piece explores 13 uniquely American food creations that the rest of the world finds hard to stomach.
13 Stupid American Foods Nobody Wants to Eat
The 12 Best Microwave Air Fryer Combo (2023)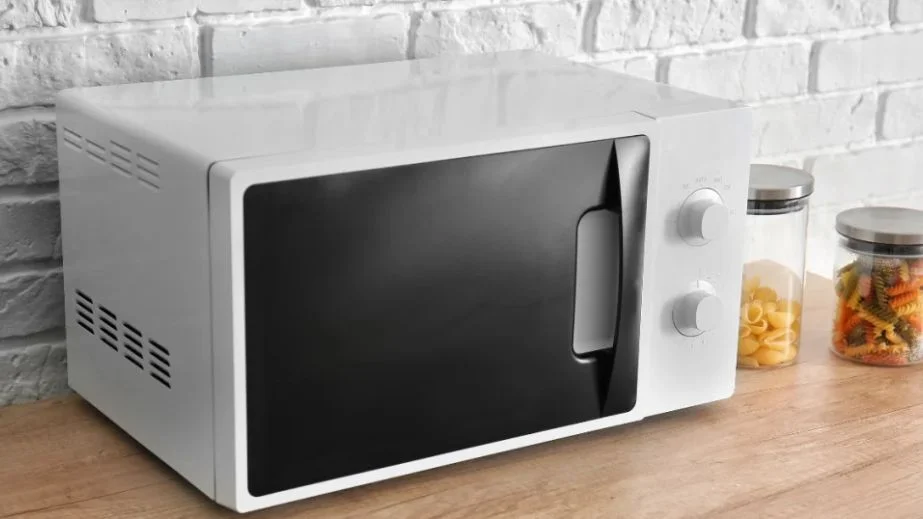 Microwave air fryer combos provide health, convenience, and versatility. Experience the best of both worlds with these appliances combining air frying power and microwave speed. Upgrade your kitchen and enjoy a healthier alternative to deep frying.
The 12 Best Microwave Air Fryer Combo (2023)
The Top 10 States Americans Are Moving Out From in Droves
The migratory patterns of Americans are constantly evolving, driven by social, economic, and environmental influences. In 2023, a significant shift occurred in state-to-state movements. Discover the top states people are leaving and the reasons behind it.
The Top 10 States Americans Are Moving Out From in Droves
20 Quintessentially American Foods That Will Make Foreigners Gag and Cringe!
Cuisine can uniquely unite individuals, yet specific dishes can unsettle those from diverse cultures. With its unique characteristics, American gastronomy often employs terms that may need to be more familiar to those unfamiliar.
20 Quintessentially American Foods That Will Make Foreigners Gag and Cringe!
13 Foods You Are Eating That Are Gradually Destroying Your Brain
Your brain is like a high-performance car that needs premium fuel to function correctly. Sadly, some foods we eat daily may resemble pumping our brains with low-grade gasoline.
13 Foods You Are Eating That Are Gradually Destroying Your Brain