Mexico's vibrant cuisine, a delightful fusion of Indigenous, Spanish, and other international influences, offers tantalizing tastes that entice any food lover. Every region boasts unique dishes, rich flavors, fresh ingredients, and centuries-old traditions.
Whether you're a devoted food enthusiast or simply someone who loves exploring different cultures through their food, you can't afford to miss these popular Mexican dishes.
Tacos Al Pastor
Al pastor, a beloved Mexican street food, showcases marinated pork grilled perfectly on a vertical spit with layers of pineapple and onion. It is traditionally served on warm corn tortillas, accompanied by aromatic cilantro, onions, lime wedges, and vibrant salsa.
Pozole
This delightful Mexican soup embodies tradition, crafted with tender pork and hominy immersed in a flavorful and aromatic broth. Complemented by crisp cabbage, onions, limes, and radishes, it offers a delectable combination of textures and tantalizing flavors.
Chiles en Nogada
Chiles en Nogada features roasted poblano peppers stuffed with a mixture of fruits and spices, then adorned with a velvety walnut sauce, perfectly complemented by the vibrant burst of pomegranate seeds.
Tamales
These delicious little parcels are crafted by enveloping corn dough around a savory blend of meat, cheese, or vegetables and then steamed in corn husks. They are often served with salsa for dipping and make a great appetizer or light meal.
Enchiladas
Enchiladas are corn tortillas filled with cheese, vegetables, or meat and topped with chili sauce. They are usually accompanied by authentic Mexican rice and flavorful beans, making a tasty main course for any meal.
Mole Poblano
Mole is a classic Mexican sauce crafted from dried chilies, spices, nuts, and chocolate. It boasts a delightful complexity that perfectly complements poultry, making it a cherished delicacy reserved for momentous celebrations like weddings and holidays.
Carnitas
Carnitas, meaning 'little meats' in Spanish, are tender and succulent pieces of slow-cooked pork. The long cooking process breaks down tough fibers, producing a crispy yet juicy texture.
Served on a warm tortilla with cilantro, diced onions, and a squeeze of lime, Carnitas offers a savory and rich culinary experience.
Guacamole
Guacamole, a timeless Mexican dip crafted from ripe avocados, onions, tomatoes, and cilantro, is an exquisite addition to any dish or a delightful appetizer.
Chapulines
Chapulines are roasted grasshoppers known for their delightful crunch. These delectable insects are expertly seasoned with garlic, chili powder, and a splash of refreshing lime juice, creating a unique and flavor-packed snack.
Beyond being enjoyed alone, chaplains can be the star of delicious tacos or serve as a protein-rich topping to elevate any salad.
Chiles Rellenos
A delectable Mexican delicacy, this dish showcases a poblano pepper filled with luscious cheese, coated in a crispy batter, and fried to perfection. Served alongside a tantalizing side of salsa or guacamole, it's the perfect combination for a delightful culinary experience.
Ceviche
Ceviche, a delicacy from Latin America, showcases the art of marinating raw fish in zesty citrus juices. This exquisite dish reaches new heights with the harmonious medley of onion, tomato, cilantro, and avocado, enhancing its flavors and textures.
Quesadilla
A quesadilla is generously stuffed with cheese fillings such as chorizo, mushrooms, or peppers. It is cooked on a grill or in a skillet until the cheese melts and the outside is crispy. Perfect for sharing or enjoying as an entrée!
20 "Delicious" Foods That Are Disappointing
Are you a food enthusiast? Brace yourself for a journey that might challenge your taste buds. Have you ever experienced the disappointment of biting into a highly celebrated dish only to have your taste buds revolt in protest? Explore this culinary adventure!
20 "Delicious" Foods That Are Disappointing
The 12 Best Microwave Air Fryer Combo (2023)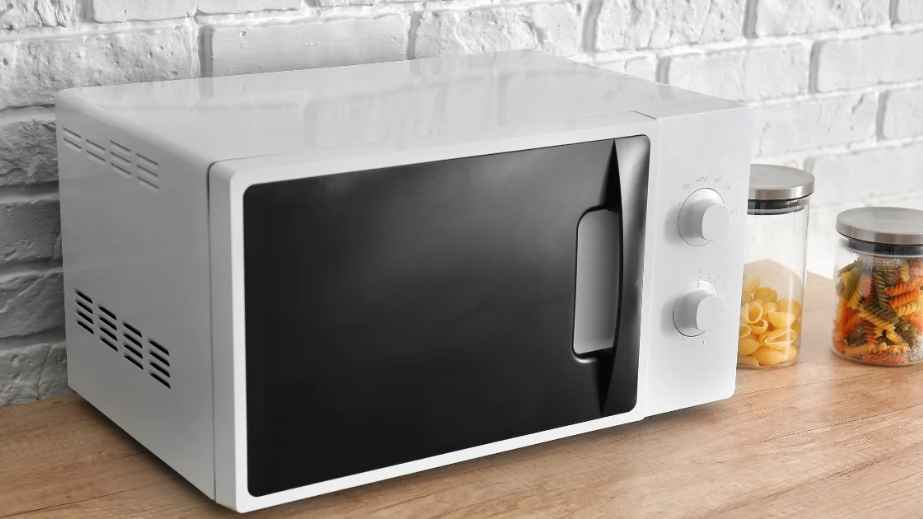 The 12 Best Microwave Air Fryer Combo (2023)
The 20 Most Disgusting Foods in the World
The 20 Most Disgusting Foods in the World
13 Stupid American Foods Nobody Wants to Eat
13 Stupid American Foods Nobody Wants to Eat
28 Foods We Believe Have Earned Their Fame