In the dynamic world of politics and celebrity, the intersection is often a powerful platform for advocacy and change. This piece highlights 22 celebrated figures whose voices echo both in their respective fields and the political sphere. Each, in their unique way, leverages their influence to champion the values and policies of the Democratic Party.
This is not a simple enumeration but a tribute to their commitment and the ripple effects of their support. Join us as we delve into the journeys of these vocal advocates, resonating authenticity, empathy, and creativity through their political engagement.
Oprah Winfrey
Oprah Winfrey, a media icon renowned for her talk show and philanthropic efforts, has steadfastly supported the Democratic Party. With her influential platform, she has endorsed Democratic candidates and championed their policies.
Winfrey's advocacy extends beyond political endorsements; she often uses her media presence to address social issues such as education, healthcare, and women's rights. Her endorsement holds weight due to her broad appeal and reputation for empathy, connecting with audiences personally and politically.
Beyoncé
Beyoncé Knowles-Carter, a global music phenomenon, has utilized her voice to endorse Democratic candidates and promote progressive causes. Known for her empowering anthems and artistic activism, she aligns with the Democratic Party's values on racial equality and women's rights.
Her performances and social engagement demonstrate her commitment to raising awareness and inspiring change.
George Clooney
George Clooney, a prominent actor, and filmmaker, has consistently expressed his support for Democratic candidates and progressive policies. Beyond his successful career, Clooney is recognized for advocating human rights and international crises.
He uses celebrity status to amplify Democratic inclusivity, diplomacy, and social justice principles.
Leonardo DiCaprio
Leonardo DiCaprio, acclaimed for his acting and environmental activism, has endorsed Democratic candidates prioritizing climate change action. As a committed advocate for environmental causes, he aligns with the party's focus on sustainable policies and conservation efforts.
His influential voice raises awareness of the urgency of addressing climate issues.
Jennifer Lawrence
A celebrated actress, Jennifer Lawrence, has voiced her support for Democratic candidates who champion equal pay, accessible healthcare, and youth engagement.
Recognized for her relatability and authenticity, Lawrence engages with political discourse to connect with young audiences and promote progressive values.
Tom Hanks
Tom Hanks, beloved for his acting and persona, has expressed his support for Democratic causes, including education and veterans' rights. Hanks' endorsement carries weight due to his reputation for integrity and his ability to transcend political divides, advocating for unity and collaboration.
Katy Perry
Pop sensation Katy Perry endorses Democratic candidates who stand for LGBTQ+ rights, social justice, and youth involvement. Her music and advocacy align with the party's platform, and her immense popularity helps engage younger generations in politics.
Meryl Streep
Meryl Streep, an esteemed actress and cultural icon, supports Democratic candidates prioritizing women's rights, climate change action, and artistic freedom. Streep's activism and credibility amplify Democratic values through her extensive work.
Samuel L. Jackson
Samuel L. Jackson, a renowned actor, used his platform to support Democratic candidates and address racial disparities. His advocacy for progressive policies and civil rights underscores his alignment with the party's values.
Scarlett Johansson
Scarlett Johansson, an actress, and activist, endorses Democrats focusing on women's rights and social equality. Her engagement in political conversations and support for progressive policies reflect her dedication to creating positive change.
Mark Ruffalo
Mark Ruffalo, celebrated for his acting and environmental activism, aligns with Democrats who emphasize climate action and progressive policies. His advocacy underscores the party's commitment to addressing urgent social and environmental challenges.
Ellen DeGeneres
A prominent talk show host, Ellen DeGeneres, supports Democrats who stand for LGBTQ+ rights and inclusivity. Through her platform, she encourages political discussions and promotes values of equality and acceptance.
Robert De Niro
Robert De Niro, an iconic actor, vocalizes his support for Democrats aligned with his concerns for civil rights and social justice. His outspoken criticism of Republican policies reflects his endorsement of progressive values.
Amy Schumer
Comedian and actress Amy Schumer supports Democratic candidates advocating for women's rights and accessible healthcare. Her humour and engagement in political discourse help bridge entertainment and activism.
Sarah Silverman
Comedian Sarah Silverman's progressive values are evident in her advocacy for Democrats prioritizing healthcare access and women's rights. Her unique approach to political conversations sparks important dialogues.
John Legend
John Legend, a singer-songwriter and activist, aligns with Democrats focusing on criminal justice reform and social equality. His advocacy combines artistry and political engagement.
Chrissy Teigen
Model and TV personality Chrissy Teigen endorses Democrats who emphasize social justice and women's rights. Her presence on social media fosters political discussions and youth engagement.
Kerry Washington
Actress and activist Kerry Washington supports Democrats emphasizing racial equality, LGBTQ+ rights, and healthcare. Her engagement in voter outreach and advocacy amplifies these causes.
Barbra Streisand
Barbra Streisand, a legendary singer, and actress, has a longstanding history of supporting Democrats. Her endorsement reflects her commitment to women's rights, healthcare, and civil liberties.
Lena Dunham
Lena Dunham, a writer, and actress known for her feminist views, supports Democrats aligned with her values on gender equality and social justice.
Alec Baldwin
Alec Baldwin, an actor, and comedian, supports Democrats prioritizing environmental protection, healthcare, and civil rights. His criticism of Republican policies underscores his alignment with progressive values.
J.J. Abrams
Filmmaker J.J. Abrams endorses Democrats who emphasize education, healthcare, and innovation. His advocacy for creative freedom aligns with his commitment to progressive policies.
15 Famous Celebrities Most People Say They Wouldn't Take a Selfie With (Even for Free)
It's selfie time! Or maybe not. We all have those celebrities we'd love to snap a quick pic with, but there are also those stars we'd rather not share our camera roll with, even if they offer us a freebie! In the glitzy world of showbiz, not all that glitters is gold. So, buckle up as we unveil the 15 A-list's least wanted.
15 Famous Celebrities Most People Say They Wouldn't Take a Selfie With (Even for Free)
8 Best Dog Backpacks for Hiking and Outdoor Adventures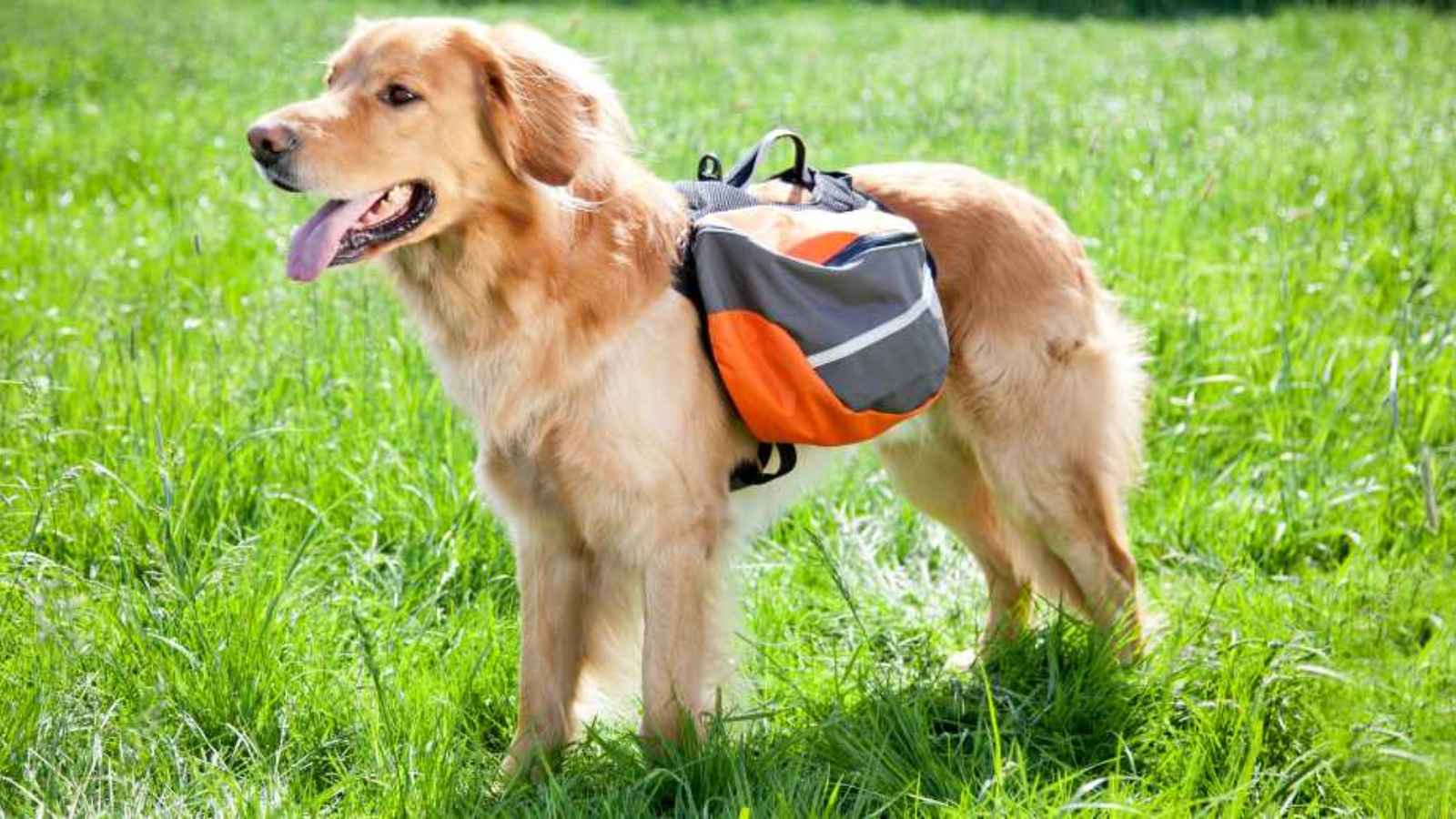 Dog backpacks are designed to fit comfortably on your dog's back, freeing up your hands for carrying other things. In addition, they typically have multiple pockets for storing food, water, and toys, and some even have built-in bowls for easy feeding on the go. This post provides all the information you need to select the best dog backpack for your furry friend most clearly and concisely as possible.
8 Best Dog Backpacks for Hiking and Outdoor Adventures
10 Shocking Actions by Influencers That Lost Them, Followers,
In the digital age, influencers wield significant power, shaping trends and swaying millions of opinions with a single post. However, immense influence comes with a big responsibility, and the slightest misstep can lead to a downfall. This piece explores ten instances where influencers lost followers due to shocking and controversial actions.
10 Shocking Actions by Influencers That Lost Them, Followers,
10 Celebrities Accused of Faking High-Profile Relationships
The world of celebrity relationships has always captivated the public's imagination. Fans eagerly immerse themselves in the love lives of their favourite stars, turning some couples into legendary icons of the entertainment industry.
10 Celebrities Accused of Faking High-Profile Relationships
12 Celebrities Who Regret Their Careers
Celebrity status is often considered the pinnacle of success in the glittering world of fame and fortune. Yet, beneath the surface, some stars deeply regret their career paths. This isn't a tale of failure but rather a surprising revelation about the unintended consequences of fame.