In the realm of cinema, certain movies transcend the boundaries of mere entertainment, presenting thought-provoking narratives that challenge societal norms, ignite conversations, and drive cultural change.
These are the movies that awaken viewers to new perspectives and realities, often shedding light on pressing social issues. Often dubbed "woke" films, these cinematic masterpieces compel us to question, reflect, and act.
Hacksaw Ridge 
(2016)
Desmond T. Doss, an American Army Medic in World War II, made an extraordinary choice – he refused to take lives. Remarkably, he became the first individual in American history to receive the Medal of Honor without ever firing a single shot.
Black Panther (2018)
Marvel's superhero blockbuster transports audiences to technologically advanced Wakanda. This visually stunning film shatters stereotypes about Africa, exploring responsibility, power, and identity with a predominantly black cast.
Gran Torino 
(2008)
A disgruntled Korean War veteran's prized 1972 Gran Torino is targeted for theft by a Hmong teenager. This encounter becomes a catalyst for redemption and reconciliation as the veteran seeks to heal himself and the young boy.
This story captures humanity's capacity for change and compassion.
Hidden Figures (2016)
Hidden Figures" is a powerful film showcasing the remarkable achievements of three African-American women at NASA in the 1960s. Overcoming discrimination, their intelligence and determination played a vital role in the space race.
Get Out (2017)
Riveting horror film delving into the chilling reality of racism in America. When a young Black man meets his white girlfriend's family, he uncovers a dark secret beneath their amiable facade.
Through social commentary and spine-chilling scares, this movie prompts viewers to face uncomfortable truths about race in society.
Dances with Wolves (1990)
Lieutenant John Dunbar, stationed at a remote Civil War outpost, connects with a Sioux settlement, sparking introspection. As he immerses himself in their culture, he grapples with divided loyalty.
This epic tale delves into action, adventure, and moral exploration.
North Country 
(2005)
An inspiring story of Jenson vs. Eveleth Mines: the retelling of the groundbreaking sexu@l harassment case in the U.S. This extraordinary account depicts the triumph of a female miner who endured abuse and emerged victorious in the 1984 landmark lawsuit.
Wall-E (2008)
In Pixar's animated feature, WALL-E, a waste-collecting robot embarks on a journey to save humanity. It explores themes of environmentalism, consumerism, and love's power to overcome barriers.
A wake-up call to care for our planet before it's too late.
I, Daniel Blake (2016)
A film that depicts the challenges faced by Daniel, a 59-year-old man who suffers a heart attack. Despite his doctor's diagnosis, he's denied the support and benefits he desperately needs by the authorities, revealing the harsh realities of a cruel system.
4 Months, 3 Weeks and 2 Days (2007)
This Palme d'Or-winning Romanian drama follows a desperate young woman's journey to provide her friend with an illegal ab@rtion in 1987.
It highlights the political and social conditions of communist Romania while presenting a hard-hitting story about the struggles faced by women in these oppressive regimes.
Philadelphia 
(1993)
An HIV-positive man gets fired from his law firm due to his condition. He approaches a small-time lawyer with homophobic tendencies, who unexpectedly agrees to represent him in a lawsuit for wrongful dismissal.
The movie is a powerful exploration of homophobia, mass media, and AIDS discrimination.
Born on the Fourth of July 
(1989)
Ron Kovic, a Vietnam war veteran paralyzed in combat, transforms into an anti-war and pro-human rights activist. This inspiring movie explores his journey, offering a thought-provoking and innovative perspective on the quest for justice.
Boys Don't Cry 
(1999)
Teena, a young man, embarks on a remarkable journey in rural Nebraska, deftly navigating the complexities of love, life, and embracing his transgender identity.
Dallas Buyers Club 
(2013)
Ron Woodroof, an electrician and hustler, defies the system to assist AIDS patients in obtaining necessary medication after his own diagnosis. This captivating drama explores personal freedom, illustrating how one can make a profound impact despite challenging circumstances.
Mean Girls (2004)
The film offers a thought-provoking analysis of social hierarchies, bullying, and societal pressures faced by young women. Through satire, it challenges viewers to question our tendency to bring each other down instead of building each other up.
16 Must-Watch Movies to Check Out That You May Have Missed the First Time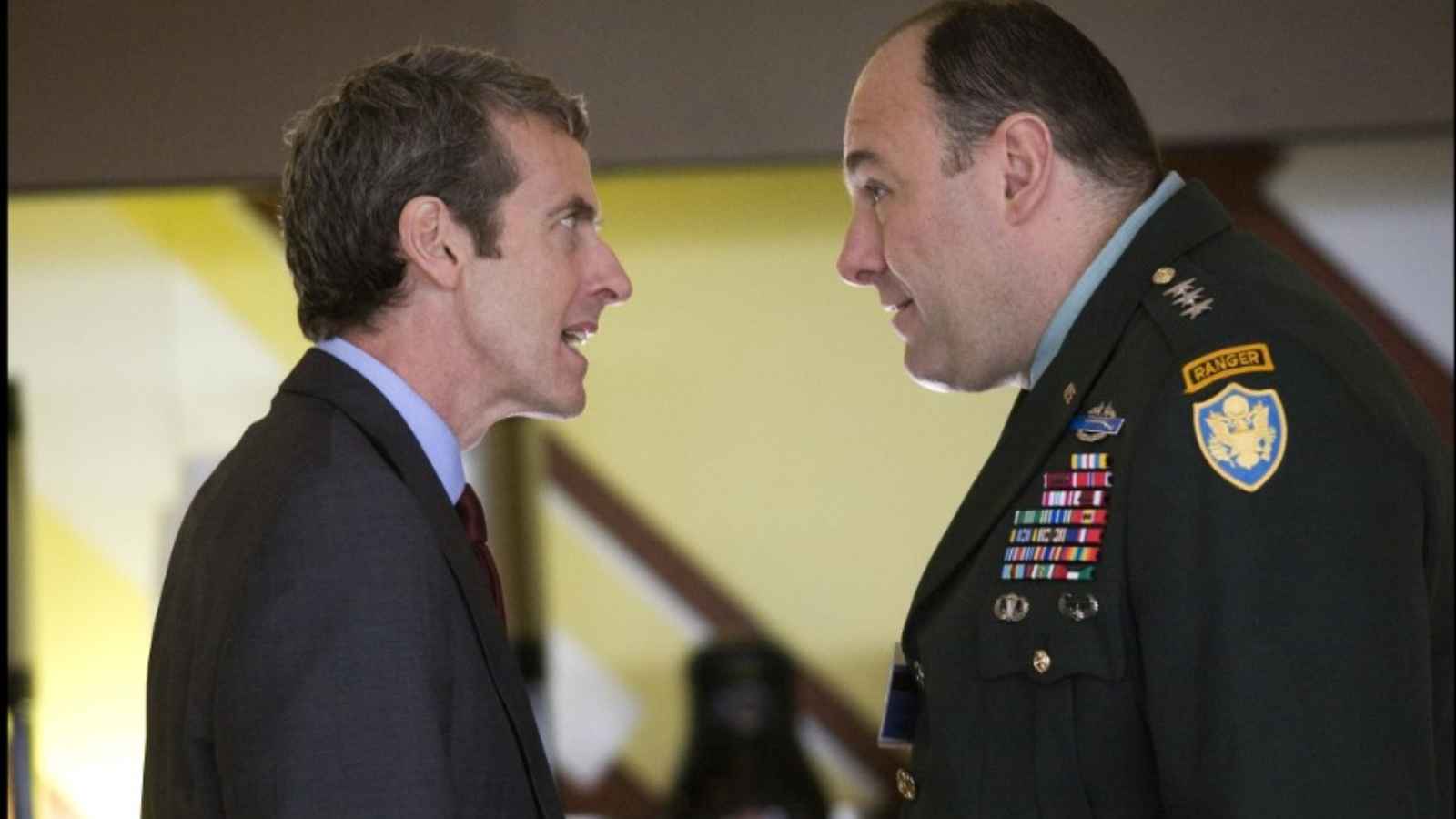 Welcome, movie buffs! Get ready to be blown away on a thrilling cinematic adventure of 16 absolute must-watch movies that may have slipped past your radar. These hidden gems aren't your typical blockbusters but enchanting masterpieces that have been quietly captivating audiences in the unexplored realms of the film universe.
16 Must-Watch Movies to Check Out That You May Have Missed the First Time
The 5 Best Air Fryer Toaster Oven of 2023
Do you love fried food but hate the unhealthy consequences? If so, an air fryer toaster oven may be the perfect appliance for you!
The 5 Best Air Fryer Toaster Oven of 2023
20 Movies That Predicted the Future and Nailed It
These celluloid prophecies, woven into the fabric of sci-fi flicks, dystopian dramas, and techno-thrillers, have surprisingly predicted the future with uncanny accuracy.
20 Movies That Predicted the Future and Nailed It
18 Halloween Movies for People Who Hate Being Scared
It's that time of year again – when leaves turn orange, pumpkins appear on every doorstep, and eerie decorations add an uncanny touch. But let's be honest, not all of us have the stomach for heart-stopping horror movies that flood our Netflix recommendations come October. So, what can Halloween enthusiasts who'd rather get a root canal than watch "The Conjuring" do?
18 Halloween Movies for People Who Hate Being Scared
15 Sleazy '70s Movies That Don't Need Your Respect
Welcome to the wild ride through the world of '70s cinema, a decade defined by boundary-pushing films that demanded attention. These movies, often dismissed as sleazy or disreputable, dared to explore the unorthodox, shocking, and scandalous.