Embarking on a weight loss journey often feels daunting, but with the right food choices, it doesn't have to be. The secret to sustainable weight loss isn't about drastic diets or intense workouts; it's about incorporating low-calorie, nutrient-dense foods into your daily routine.
These foods keep your calorie intake in check and provide your body with essential nutrients, keeping you satiated and energized throughout the day. This piece will explore the 12 best low-calorie foods to help you lose weight and keep it off.
Broccoli
This cruciferous vegetable is rich in fiber and antioxidants, which can help to reduce inflammation and keep your digestive system functioning correctly. It's also low in calories, so you can eat much without feeling guilty.
Spinach
Spinach is a nutrient-dense leafy green that is extremely low in calories. It's a great source of iron, calcium, and magnesium, all critical for maintaining a healthy metabolism.
Chicken Breast
This lean protein is low in calories and high in protein, making it ideal for weight loss. It can be grilled, baked, or roasted for a healthy and satisfying meal.
Greek Yogurt
Greek yogurt contains probiotics that can help regulate your digestive system and protein to keep you feeling full. Choose a brand that is low in sugar and high in protein for the best benefits.
Berries
Berries like strawberries, blueberries, and raspberries are low in calories, fiber, and antioxidants. They're a great addition to your diet if you're trying to lose weight.
Apples
Apples are high in fiber and low in calories, making them a perfect snack for weight loss. They also contain pectin, which can help regulate blood sugar levels.
Cucumbers
Cucumbers are mostly water, which makes them very low in calories. They're also a good source of vitamins A and C.
Bell Peppers
These colorful veggies are low in calories and vitamins A and C. They're also versatile, making them easy to add to various dishes.
Quinoa
Quinoa is a whole grain high in protein and fiber, making it a satisfying and nutrient-dense choice for weight loss.
Eggs
Eggs are loaded with high-quality protein and other essential nutrients but are still low in calories. They're also incredibly versatile and can be prepared in various ways.
Kale
With its high fiber and nutrient content, kale ranks among the best low-calorie foods for weight loss. It's also rich in antioxidants and can be added to salads, soups, and smoothies.
Almonds
Though they are higher in calories, almonds are packed with healthy fats, fiber, and protein, which can help you feel full and satisfied. Remember, portion control is key when consuming nuts.
13 Healthy Best Breakfast Cereals For Weight Loss in 2023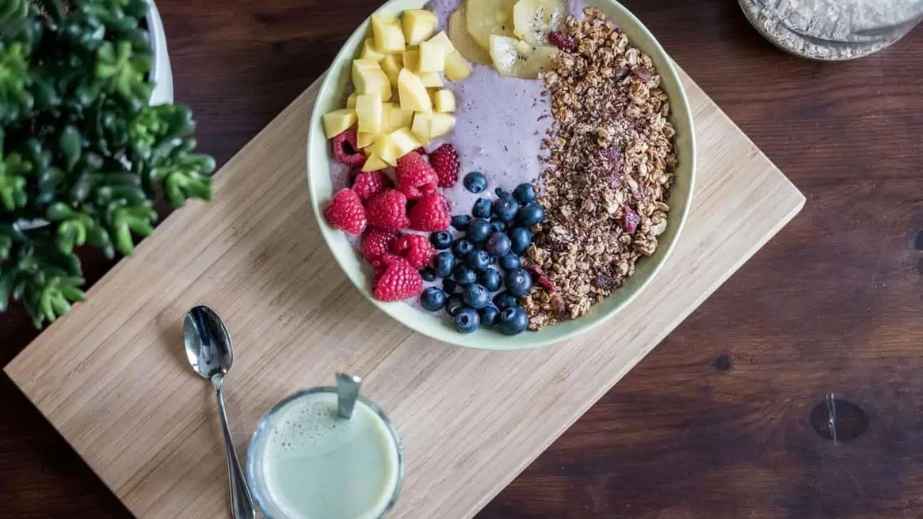 Cereal for weight loss??? If you want to lose weight, cereal for weight loss probably doesn't come to mind. But believe it or not, many cereals are good choices for healthy eating habits and weight loss. In fact, several types of cereal can assist in reaching your fitness goals. This article will review the 13 best cereals for weight loss in today's market.
13 Healthy Best Breakfast Cereals For Weight Loss in 2023
299 Essential Household Things To Buy for a New House
Whether you are just starting out on your own or living in the same place for years, these essential things to buy for a new house will make your life easier and help you maintain a healthy lifestyle. This post will discuss those essential things to buy for a new house and why you need them! Our list is exhaustive, and we promise to keep updating the list to your relevance. So make sure you have everything you need before you run into issues!
299 Essential Household Things To Buy for a New House
25 Foods You Didn't Know Were Killing Your Metabolism
Settle in, folks; we're about to drop some knowledge on you that might be a bit hard to stomach. Some of your beloved pantry staples are secret agents out to sabotage your metabolism. Yeah, you heard it right! They might sit there innocently between your whole-grain bread and lean proteins but don't be fooled.
25 Foods You Didn't Know Were Killing Your Metabolism
22 Foods That Can Actually Kill You
Food is irreplaceable in our lives, not just as sustenance but as a form of art, culture, and tradition. However, some seemingly harmless foods might carry unexpected risks. We have curated a comprehensive list of 25 foods that, under specific circumstances, can be potentially lethal.
22 Foods That Can Actually Kill You
15 Guilty Pleasure Foods That Are Secretly Good for You
Welcome to the delightful world of "guilty pleasures" — where indulgence is permitted and heartily encouraged! We've all experienced that irresistible craving for a favorite treat, followed by guilt over the indulgence. But what if we told you that you can indulge without guilt?