Beauty trends have dramatically evolved over the centuries, with some historical beauty practices appearing outright bizarre by today's standards.
As we delve into the past, we uncover many often peculiar, sometimes dangerous, and always fascinating beauty rituals our ancestors adhered to.  Here are the 16 of the strangest, most dated beauty trends from history
Foot Binding in China
This practice began in the 10th century and continued for over a thousand years. Young girls' feet were bound tightly to prevent further growth, leading to severe deformities and lifelong disabilities. It was seen as a sign of beauty and status, with smaller feet considered more desirable. "It was a [woman's] responsibility to bind her daughters' feet. It was part of her duty as a good mother," says historian Dorothy Ko.
Lead Makeup in the Elizabethan Era
Women in the Elizabethan era applied makeup containing significant amounts of lead to achieve a pale complexion, seen as a sign of wealth and refinement. Unfortunately, frequent use leads to health issues such as hair loss, stomach problems, and even death.
Using Arsenic to Improve Complexion
In the Victorian era, women consumed arsenic wafers to clear their complexion and remove blemishes. According to a 1902 Sears Roebuck catalog, arsenic complexion wafers "clears, freshens, beautifies the complexion and insures a clear, healthy, beautiful skin."
Neck Rings in East Africa and Asia
To attain an elongated neck, considered a sign of beauty and elegance, women in certain East African and Asian cultures wear multiple rings around their necks. This practice starts in childhood and continues for several years, causing the neck to appear lengthened.
Tooth Blackening in Southeast Asia and the Pacific Islands
A practice of dyeing one's teeth black. It was considered attractive and was thought to preserve teeth from decay. "For these cultures, black teeth represented civilization and the coming of age," according to anthropologist Paul Michael Taylor.
Using Belladonna to Enhance Eye Brightness
Women in the Victorian era used drops of Belladonna, a poisonous plant, to dilate their pupils, which was considered attractive. However, prolonged use could lead to blindness.
The Gibsons Girl's Hourglass Figure
In the early 20th century, women were supposed to have an hourglass figure, achieved by wearing a tightly laced corset, even if it caused breathlessness and digestive problems.
Lotus Shoes in China
Women wore tiny, intricately embroidered shoes to display their small, bound feet. The smaller the shoe, the more attractive and desirable the woman was considered.
The 20's Flapper Look
Women bobbed their hair and wore short dresses, a stark departure from traditional norms of female beauty and behavior. Flappers wore heavy makeup, especially dark lipstick and rouge.
Plucked Hairlines in the Middle Ages
Women in the Middle Ages plucked their hairlines to have a higher forehead, seen as a sign of beauty.
Pale Skin in the Middle Ages
Pale skin was a sign of wealth, signifying that one did not have to work outdoors. Many women bled themselves to achieve this look.
The 80's Supermodel Look
In the 1980s, the "supermodel" look was in vogue, characterized by exaggerated shoulder pads, bold makeup, and high-volume hair.
The 90's Heroin Chic
In stark contrast to the voluptuous supermodel look of the 80s, the 90s celebrated a waifish, emaciated appearance known as "heroin chic."
Tanning in the 2000s
While earlier centuries prized pale skin, the 20th and 21st centuries saw a shift, with tanned skin becoming a coveted symbol of leisure and luxury.
The Kardashian Effect
The influence of the Kardashians has led to an increased focus on achieving a perfect hourglass figure, with a tiny waist and large buttocks, often through cosmetic surgery.
Instagram Face
With the rise of social media influencers, a new beauty standard has emerged – the "Instagram Face." A homogenous, often surgically enhanced look characterized by high cheekbones, a small nose, and full lips.
15 Basic Standards Men and Women Should Demand From Relationships
Relationships, my friends, are a lot like an episode of "Wheel of Fortune"- unpredictable, sometimes puzzling, and you're often left hoping for a big payoff. But unlike the game show's spinning wheel, the stakes are slightly higher in love. It's not just about dreaming of that Hawaiian vacation or the latest sports car but about what we should expect and demand in our relationships.
15 Basic Standards Men and Women Should Demand From Relationships
The 9 Best Travel Backpacks For Women in 2023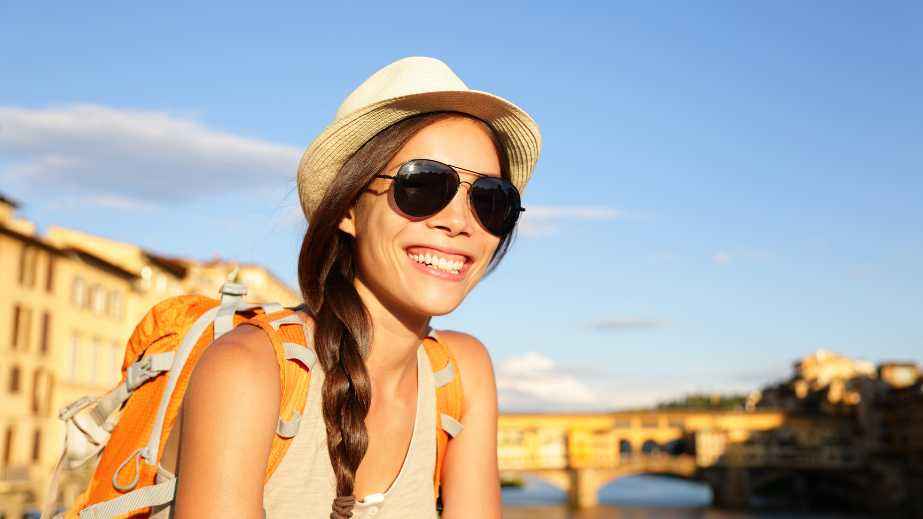 To assist you in making an informed purchasing decision, we've compiled all the necessary information and curated a list of the top nine travel backpacks for women. Rest assured, we've got you covered every step of the way on your exciting journey.
The 9 Best Travel Backpacks For Women in 2023
10 Toxic Habits That Are Ruining Your Relationships (And You're Not Even Aware)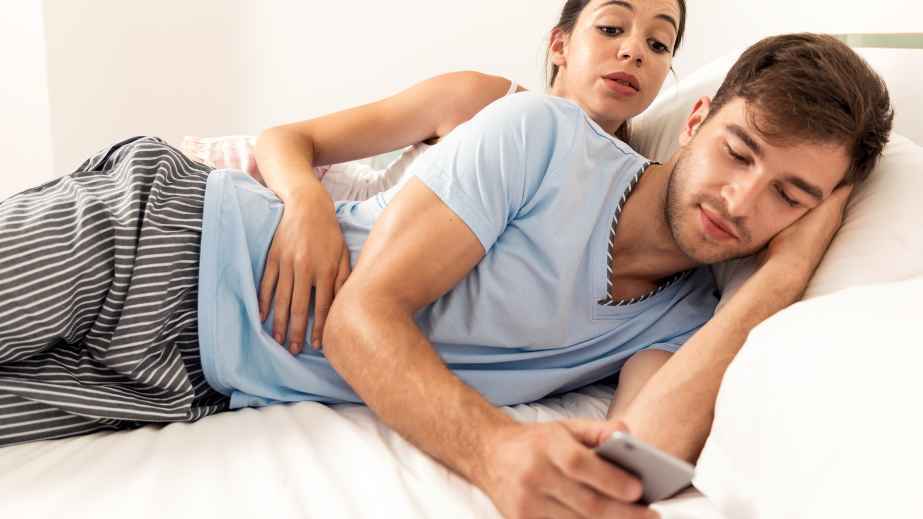 It's important to recognize a toxic relationship so you can take steps to make it better. Here are 10 toxic habits ruining your relationships (and you're not even aware). By understanding these habits and how they affect us, we can work on breaking them before they become a problem.
10 Toxic Habits That Are Ruining Your Relationships (And You're Not Even Aware)
18 Gaslighting Phrases That May Be Sabotaging Your Relationships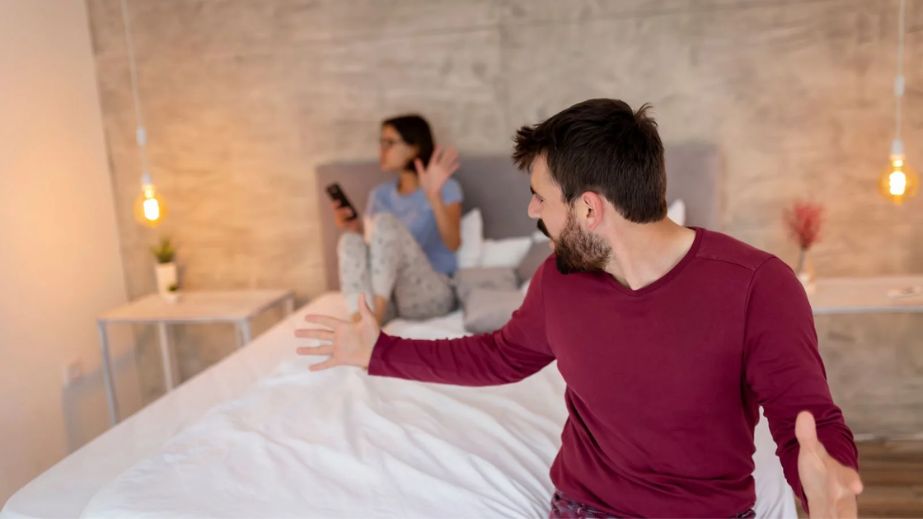 When it comes to relationships, trust and open communication are two of the most important factors for success. Unfortunately, some people use manipulative tactics to control their partners without their knowledge. This type of psychological abuse is known as "gaslighting"—a term derived from a 1938 play called Gas Light in which a husband attempts to drive his wife crazy by manipulating her environment and making her doubt herself.
18 Gaslighting Phrases That May Be Sabotaging Your Relationships
20 Habits That Will Make Your Marriage Wave Goodbye
Marriage, that blissful union of two souls, can sometimes feel like trying to assemble an IKEA bookshelf with a lone Allen wrench – it's beautiful when it's done, but there might be a few screws loose along the way. Add in the complexities of 21st-century life, and it's no wonder we all sometimes yearn for a user manual.