Love is a profound and mysterious force, manifesting in actions that convey deep affection, respect, and commitment. When a woman truly loves a man, her actions speak louder than words, painting a beautiful canvas of love filled with intricate layers of emotion and care.
This article explores 15 behaviors women typically display only when they are in love. Join us as we delve into the depths of love, unraveling its mysteries and shedding light on the intricate dance of love from the perspective of women.
Showing Vulnerability
When a woman opens up about her thoughts, fears, and insecurities to a man she loves, it signifies trust and emotional intimacy. This vulnerability creates a safe space for both partners to be authentic and fosters a profound understanding.
She invites him into her inner world by sharing her vulnerabilities, allowing them to connect more meaningfully. This mutual openness lays the foundation for a strong bond built on compassion and empathy.
Deep Conversations
Engaging in conversations that delve beyond superficial topics reveals a significant emotional connection. As a woman discusses her life experiences, values, and aspirations with the man she loves, she demonstrates her willingness to be vulnerable and transparent.
These conversations foster a sense of intimacy and emotional closeness as they explore each other's thoughts and beliefs. Through these exchanges, they forge a deeper understanding of one another, solidifying their connection and creating lasting memories.
Physical Affection
The power of physical touch in expressing emotions cannot be underestimated. Initiating or reciprocating gestures such as hugging, cuddling, and holding hands serves as nonverbal language of affection.
These actions indicate physical closeness and reinforce the emotional bond they share. A simple touch can communicate comfort, security, and love, reinforcing their emotional connection.
Active Listening
Genuine active listening is a cornerstone of meaningful relationships. When a woman pays sincere attention to a man's stories and experiences, she communicates her care and interest in his life. She validates his feelings and thoughts by showing that his words matter to her.
This active engagement builds trust and strengthens their emotional connection, fostering a sense of companionship and support.
Supporting Ambitions
Encouraging a man's dreams and goals demonstrates a deep investment in his well-being and happiness. When a woman supports his aspirations, she becomes his cheerleader, offering motivation and unwavering belief in his capabilities.
By standing by his side and encouraging him to pursue his passions, she nurtures not only his personal growth but also the growth of their relationship as they share in each other's achievements and milestones.
Making Sacrifices
Relationships often require compromise and sacrifice, and a woman's willingness to do so reflects her commitment to the relationship's growth. Making sacrifices demonstrates her dedication to overcoming challenges and fostering a harmonious partnership.
These selfless actions showcase her prioritization of their collective well-being over individual desires, underlining her commitment to building a lasting and meaningful connection.
Introducing to Friends and Family
Introducing a man to her friends and family is a significant step in communicating her seriousness about the relationship. It indicates that she envisions a shared future with him and wants him to be a part of her closest circle.
This step showcases her desire to integrate him into her life deeper, demonstrating that she sees him as an important and lasting presence in her journey.
Planning for the Future
Discussing and planning future activities or events together signifies a desire for a lasting relationship. It showcases their shared vision for what lies ahead and their willingness to work together to achieve common goals.
These discussions strengthen their bond and solidify their commitment to building a future filled with shared experiences, growth, and mutual support.
Random Acts of Kindness
Thoughtful gestures like leaving sweet notes or planning surprise activities convey affection and consideration. These acts reveal a woman's attention to the details that matter to the man she loves.
By planning and executing these gestures, she demonstrates her thoughtfulness and desire to bring joy and happiness into his life in unexpected and heartwarming ways.
Respecting Boundaries
Respecting personal space and boundaries is a fundamental aspect of a healthy relationship. By acknowledging and respecting a man's boundaries, a woman shows her consideration for his comfort and autonomy.
This mutual respect fosters an environment of trust and understanding, allowing both partners to feel secure in expressing their individual needs while maintaining a strong emotional connection.
Expressing Love Verbally
Verbal affirmations of love and appreciation are essential for nurturing emotional bonds. By openly expressing her feelings, a woman reassures the man of her deep affection and strengthens the emotional security of the relationship.
These spoken words remind them of their love, enhancing their emotional connection and fostering a sense of emotional intimacy.
Being Playful
Sharing inside jokes, engaging in playful banter, and enjoying lighthearted moments together contribute to a strong sense of companionship and intimacy. These playful interactions create a unique connection that allows both partners to be authentic.
By sharing laughter and enjoying each other's company, they build a bond based on mutual enjoyment and a genuine connection.
Empathy and Understanding
Demonstrating empathy and attempting to understand a man's feelings and perspective is a cornerstone of emotional connection. By actively listening and showing compassion, a woman creates a safe space for him to share his emotions and thoughts.
This nurturing environment encourages open communication and fosters a deeper emotional connection built on trust, empathy, and mutual support.
Apologizing and Forgiving
Admitting mistakes and forgiving each other is a testament to a healthy level of communication and trust in a relationship. Both partners are committed to resolving conflicts and maintaining the relationship's well-being by acknowledging errors and taking responsibility.
This willingness to work through difficulties and offer forgiveness fosters an environment of emotional safety and understanding, reinforcing their bond.
Investing Time
Spending quality time together is a clear and tangible sign of affection and commitment. Whether through meaningful dates, shared experiences, or simple hangouts, dedicating time to each other nurtures their emotional bond.
These shared moments create lasting memories and contribute to the growth of their relationship, providing a strong foundation for a lasting and fulfilling partnership filled with love, support, and connection.
17 Facts About Women's Bodies Men Probably Don't Know
Throughout history, women's bodies have been a subject of fascination, mystery, and intrigue. But, much about them remains unknown or misunderstood, particularly by men. Here are 17 surprising facts about women's bodies that most men have likely overlooked. Brace yourselves for a journey into the intricate, wonderful world of women's physiology.
17 Facts About Women's Bodies Men Probably Don't Know
The 9 Best Travel Backpacks For Women in 2023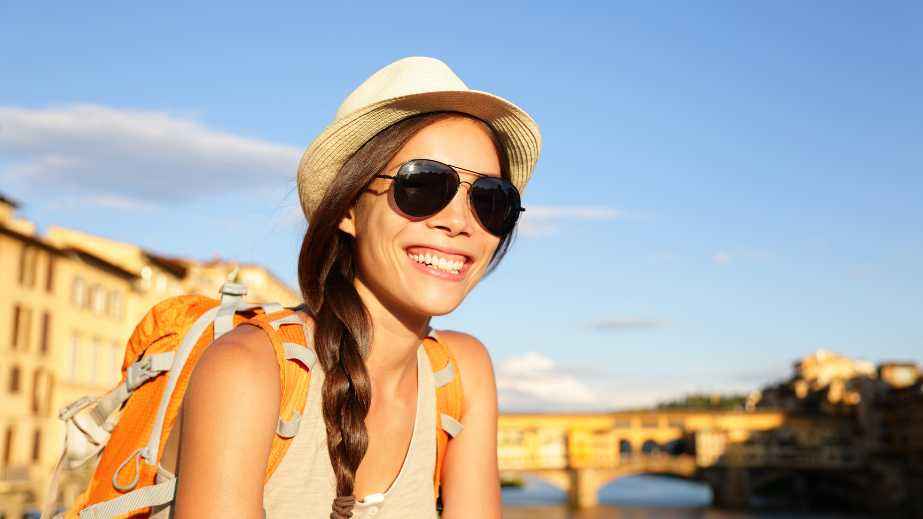 To assist you in making an informed purchasing decision, we've compiled all the necessary information and curated a list of the top nine travel backpacks for women. Rest assured, we've got you covered every step of the way on your exciting journey.
The 9 Best Travel Backpacks For Women in 2023
11 Unpopular Reasons Why the Online Community Believes Women Are Worse Drivers Than Men
Buckle your seat belts, folks! We're about to take a swerving ride through the winding lanes of an online opinion highway, where the rumbling engines of myths and biases echo. Our destination? The online community cites a bustling parking lot of unpopular reasons to validate the claim that women are worse drivers than men.
11 Unpopular Reasons Why the Online Community Believes Women Are Worse Drivers Than Men
17 Things Men Think Are Attractive to Women But Actually Aren't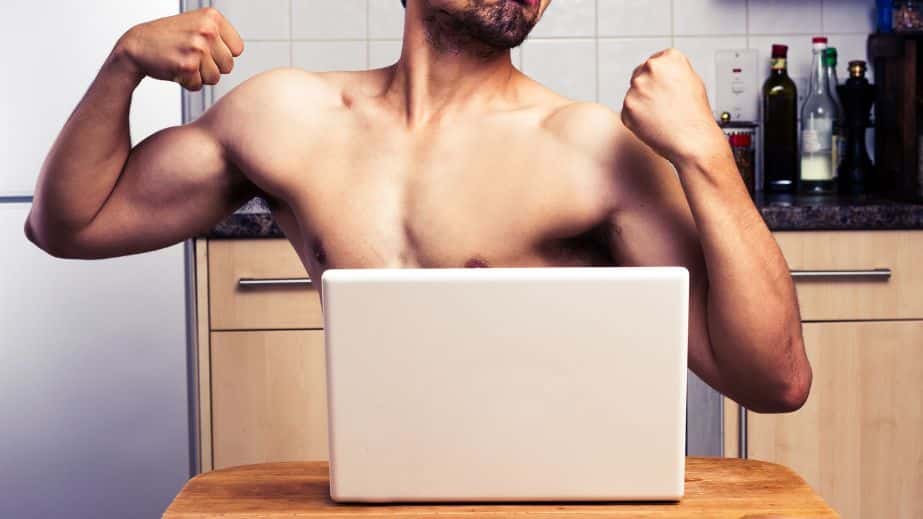 Our collective wisdom isn't born out of thin air; it emerges from lively exchanges and candid conversations. So, let us pull back the curtain on 17 missteps men often make, misconstruing them as irresistible charms.
17 Things Men Think Are Attractive to Women But Actually Aren't
13 Things Mentally Strong Women Don't Do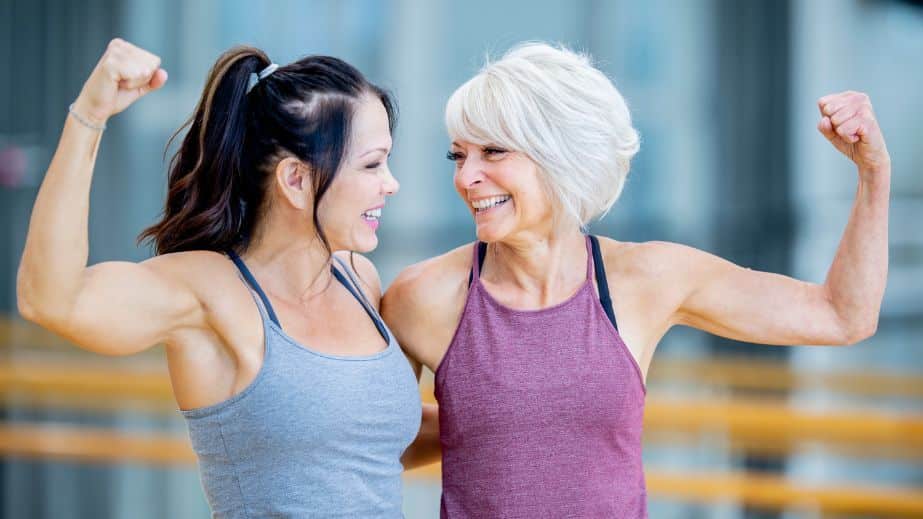 While anyone can nurture strength of mind, women are often predisposed to certain pitfalls, given societal norms and expectations. Here, we explore 15 counterproductive habits that mentally resilient women artfully avoid.