Neighbors play a pivotal role in the grand scheme of residential bliss and suburban tranquility. Sure, a perfect location, a cute garden, and a dreamy kitchen are significant, but the people living next door? They can make or break your peaceful sanctum. It's a community lottery.
You might score friendly faces and nurturing spirits or land with the 15 worst types of neighbors. The ones who transform a serene Sunday afternoon into a saga of loud music, barking dogs, or unsolicited advice. Here are the 15 Worst Types of Neighbors. 
The Loud Musician
The neighbors believe their home is a concert stage. Whether it's 3 p.m. or 3 a.m., their music drowns out your thoughts. A 2019 survey by NoiseAware showed that 71% of respondents listed loud music as their main gripe with neighbors.
The Night Owl
They come to life when the sun goes down. Lights are on, TVs blaring, or late-night DIY projects. According to Sleep.org, 30% of adults have their sleep disrupted by noisy neighbors.
The Uncontrolled Pet Owner
Dogs barking at all hours, cats knocking over trash cans, these neighbors don't control their pets. The ASPCA states that nuisance behaviors are among the top reasons pets are relinquished.
The Property Neglectors
Unkempt lawns, peeling paint, and general disarray. According to a 2018 Trulia survey, 56% of people would consider moving away due to a neighbor's unsightly property.
The Nosy Neighbor
Always peeking through their blinds, they're privy to every visitor or delivery you have. As Phyllis McGinley puts it, "A good neighbor is one who smiles at you over the back fence, but doesn't climb over it."
The Gossip Monger
They always have the latest scoop on everyone in the neighborhood. A 2016 survey revealed that 60% of people admitted to gossiping about their neighbors.
The Driveway Blocker
They seem oblivious to personal parking space. A YouGov survey showed that 48% of people have argued with a neighbor over parking.
The Perpetual Party Thrower
Every weekend is Mardi Gras for these neighbors. Alcohol.org found that 49% of people have been disturbed by a neighbor's party.
The Boundary Pusher
Your property line seems just a suggestion for them. A 2016 survey found that 17% of neighbor disputes dealt with encroachment on property.
The Garbage Generator
Their trash always finds its way onto your property. Keep America Beautiful reports that 85% of people have been frustrated by littered properties.
The Over-sharer
They must constantly share every detail of their personal life. A Pew Research Center study found that 34% of people were uncomfortable with how much a neighbor shared online.
The Drama Seeker
They seem to thrive on conflict and always have an issue to argue about. A survey by the Legal Services Commission found that 20% of people have been involved in a serious dispute with a neighbor.
The Ill-Timed Renovator
Home improvements are a part of life, but these neighbors only do them at inconvenient times. According to a HomeAdvisor survey, 31% of homeowners have been bothered by a neighbor's renovations.
The Overzealous Security Enthusiast
Their high-tech security gear makes your home feel like a sidekick to a surveillance state. According to a 2019 survey, 34% of Americans felt neighbor's security cameras invaded their privacy.
The Ghost Neighbor
They live next door, but you may see them once a year if you're lucky. A 2018 Pew research study found that 57% of Americans know only some of their neighbors, and 26% admit they know none.
15 Countries Americans Should Not Travel To
Traveling the world is an exciting and enriching experience, offering opportunities to immerse oneself in diverse cultures, cuisines, and landscapes. However, not all destinations are suitable or safe for Americans to visit.
This piece aims to inform travelers about 15 countries deemed potentially unsafe for American citizens due to political instability, high crime rates, or health risks. Always remember, the intent is not to generalize or stigmatize but to encourage informed and careful travel planning.
15 Countries Americans Should Not Travel To
The Ultimate Buying Guide to the Best Luggage Sets (2023)
When it comes to choosing the best luggage set to buy, you need to consider many factors. For example, what type of traveler are you? How often do you travel? What is your budget? Do you need a hardshell or softshell suitcase?
The Ultimate Buying Guide to the Best Luggage Sets (2023)
10 Things Americans Do That Annoy the Rest of the World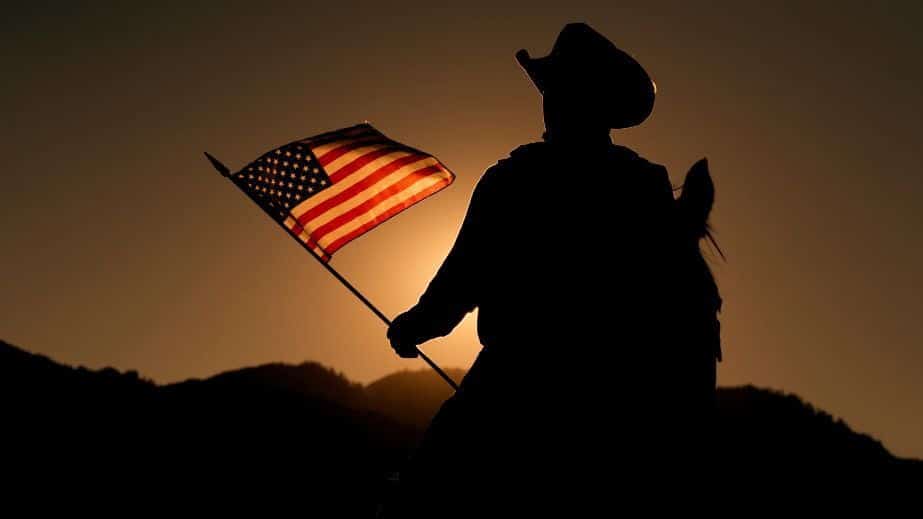 Have you ever been accused of doing something that's not considered polite in a foreign country? If so, you know the feeling of being judged by people who don't understand your culture. Americans have a reputation for many things, but unfortunately, some of our habits can be seen as rude or inappropriate in other cultures. From table manners to tipping etiquette, Americans do ten things that annoy the rest of the world.
10 Things Americans Do That Annoy the Rest of the World
15 Countries that strongly advise their Citizens not to Travel to America
The United States of America has long been a popular destination for tourists and business travelers, boasting a rich cultural history, diverse landscapes, and countless attractions. However, despite its undeniable allure, certain countries strongly advise their citizens not to travel to America.
15 Countries that strongly advise their Citizens not to Travel to America
10 Cheapest Countries To Visit and Have a Great Time
Traveling can be expensive without sugarcoating, but that doesn't always have to be the case. Various factors could influence how much you spend when on the move, but many expert travelers believe your choice of destination may determine how much you should be budgeting. If you are looking for a lush, less dollar-gulping country with all the perks of unforgettable adventure, this list promises to hand you the fullness of your dream vacation without first going broke.