Documentaries are riveting pieces of cinematic art that aim to provide an unfiltered look into real-life events and stories. They typically adopt a straightforward narrative, leading audiences along a particular path to a well-defined conclusion.
However, a documentary occasionally takes an unexpected turn – veering off the beaten path and perplexing audiences. Here are 15 such documentaries where the platitude of predictability was shunned entirely, leading to a cinematic experience that was as shocking as it was confusing.
Paradise Lost
"The unexpected twist in the infamous "West Memphis Three" case profoundly affected me," stated a commentator. "I watched it years ago, and to this day, it continues to linger in my mind."
Dear Zachary
An emotionally gripping letter from a father to his son reveals a shocking truth. During this discussion, someone expressed, "It's been over ten years since I watched it, yet the impact remains lingering. It evokes a sense of unease and even a touch of nausea to this day."
Three Identical Strangers (2018)
"I was completely in awe at the end of this documentary," said a viewer. "The final sequence reveals a most jaw-dropping twist that I never could have predicted, yet deep down, I felt like I had already known."
Added another, "It left me feeling stunned and unsettled – and still carries with me to this day."
The Bridge on the River Kwai
"The Bridge on the River Kwai is a classic of its era," an individual remarked. It tells a timeless story of strength and resilience that, even after all these years, still resonates with audiences.
Capturing the Friedmans
This documentary explores the chaotic unraveling of a family in Great Neck, Long Island. It's a story about husband and father Arnold Friedman and his teenage son Jesse, who was accused of assaulting several children attending computer classes at home.
The Imposter
This documentary follows the story of Frédéric Bourdin – a 23-year-old Frenchman who 1994, managed to convince an American family that he was their 16-year-old son who had been missing for three years. It's an eerie and shocking tale of deception and manipulation.
Making a Murderer
This documentary series follows the story of Steven Avery, who was wrongfully convicted for the sexual assault and attempted murder of Penny Beerntsen in 1985.
After enduring 18 years in prison, he was exonerated by DNA evidence, only to be charged again two years later with a different crime – the murder of Teresa Halbach.
The Jinx
This documentary tells the story of Robert Durst – an eccentric millionaire suspected of three murders spanning decades. It features exclusive interviews with Durst, his friends, family members, and law enforcement officials to shed light on the case.
Tell Me Who I Am
"Tell Me Who I Am" is a poignant documentary following 18-year-old twins Marcus and Alex Lewis. Following a life-altering motorcycle accident that erases his memory, Marcus strives to uncover their forgotten past.
He unearths concealed family secrets, leading to a profound exploration of identity, trauma, and resilience. "I haven't cried in about 20 years but bawled at this ending."
Abducted in Plain Side
This gripping documentary follows the story of two teenage girls, Katelyn Markham and Sarah Maynard, who got abducted in broad daylight.
We gain insight into this unsolved crime and its devastating impact on the community through archival footage, expert interviews, and first-person accounts from family members and law enforcement officials.
Earthlings
This eye-opening documentary reveals the inner workings of animal exploitation industries, including factory farming, animal experimentation, puppy mills, and more.
With hidden cameras and never-before-seen footage, Earthlings brings to light the realities of these practices and their effect on animals and humans.
Dominion (2018)
This thought-provoking exploration exposes the truth behind animal agriculture and our society's reliance on it. From stunning aerial photography to interviews with leading activists, Dominion shows us what is going on in the industry and how we can take action to help create a more sustainable and humane future.
The Act of Killing (2012)
This critically acclaimed documentary gives us an insight into the mind of a mass murderer. Through archival footage and on-location interviews, director Joshua Oppenheimer takes us inside the world of Indonesian death squad leader Anwar Congo and his chilling accounts of past atrocities.
Tickled
This documentary dives deeper into the world of "competitive tickling." While some viewers found it entertaining, others stated that they were caught off guard by the gravity of this bizarre situation.
The Story of Aaron Swartz (2014)
This heart-wrenching documentary tells the story of programming prodigy and internet activist Aaron Swartz. Through interviews with friends and family, viewers get an intimate look at his life, his work to make information more accessible online, and his eventual suicide in 2013.
20 Movie-Inspired Myths We Still Gullibly Believe
Our beloved silver screen has been serving us heaping spoonfuls of drama, thrill, and emotions for decades. But along with these cinematic delights, a side dish of fascinating, yet often misguided, myths has taken root in our collective consciousness. These myths make us gasp, laugh and sometimes facepalm. So, ready your popcorn, folks – lights, camera, debunk!
20 Movie-Inspired Myths We Still Gullibly Believe
The 9 Best Travel Backpacks For Women in 2023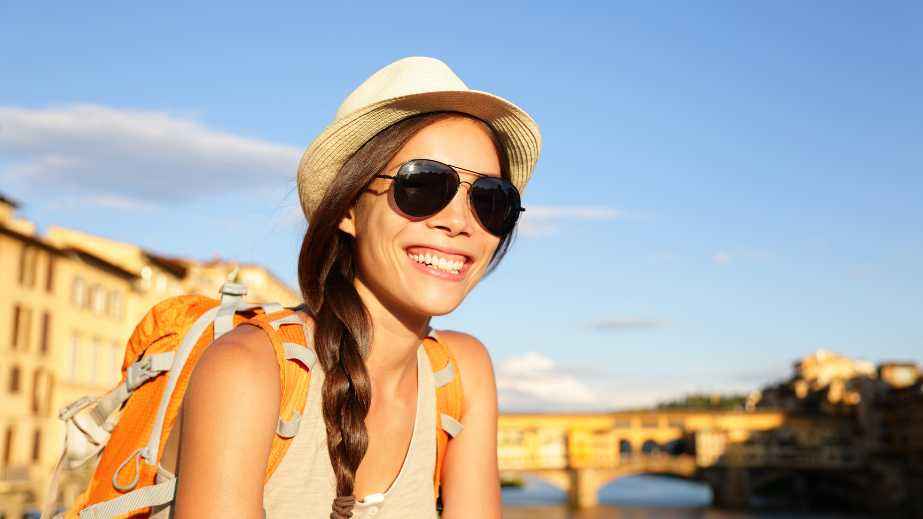 Discover your perfect travel companion with our curated list of the top nine backpacks for women. We've compiled all the necessary information to help you make an informed purchasing decision. Rest assured, we'll have you covered every step of the way.
The 9 Best Travel Backpacks For Women in 2023
10 Terrible Movies That Were Much Worse Than We Prepared For
Incredible movies can transport us to different worlds, evoke strong emotions, and leave us in awe of the storytelling craft. However, now and then, we encounter cinematic disasters that take us on a journey we were ill-prepared for.
10 Terrible Movies That Were Much Worse Than We Prepared For
15 Movies Not To Watch Immediately After A Breakup
The aftermath of a breakup can be a challenging emotional landscape. We often seek comfort and distraction in the moving pictures, the world of films. Although there are movies that can bring solace and laughter during this challenging period, there are others that could magnify the heartache. Let's explore these cinematic experiences you might want to bypass post-breakup.
15 Movies Not To Watch Immediately After A Breakup
5 Movie Mistakes You Never Noticed, You'll Wonder How You Missed Them!
Plot holes in a narrative are missing information, inconsistencies, or unexpected occurrences that impact films, compromising logic, viewer immersion, and overall credibility.
5 Movie Mistakes You Never Noticed, You'll Wonder How You Missed Them!