Parenting teenagers can often feel like navigating a minefield, fraught with sudden mood changes, intense emotions, and a seemingly endless quest for independence. One of the critical roles parents play is to prepare teens for the real world, chock full of challenges, triumphs, and everything in between.
Prepare your teenager to conquer the real world with these 25 vital lessons. This straightforward, no-nonsense guide to parenting teens equips them with the knowledge they need to thrive in today's ever-evolving society—while minimizing those eye rolls.
How To Manage Time
Learning effective time management is a crucial life skill that teenagers need to master to succeed in their academic and personal lives. It helps them to complete their tasks on time, meet deadlines, and make time for personal growth and relaxation.
The Value of Hard Work
Teaching teens the value of hard work builds resilience and a strong work ethic. Real success demands effort, dedication, and discipline, even when results are slow.
Inspire teenagers with real-life examples of successful people who achieved their goals through hard work.
To Let Go of Comparison
Comparing ourselves to others is a natural tendency, especially during adolescence. However, teaching teenagers that this can lead to unnecessary stress is essential.
Instead, please encourage them to focus on their growth and individual journey. Success is relative and defined by personal goals and overcoming obstacles.
Financial Education
Encouraging financial responsibility is crucial for young adults, so providing them with the tools and knowledge to make sound money decisions can be incredibly beneficial. Help your teen understand budgeting basics, teach them about wise investments, and discuss ways to save money daily.
To Unconditionally Love Oneself
Embracing our true selves and accepting imperfections can bring transformative benefits. Show teenagers their value, worth, and the importance of respect, kindness, compassion, and understanding – even in mistakes.
Empathy
Reminding your teen that everyone experiences unique struggles — and being vulnerable about those times is okay. Please encourage them to step back, show gratitude for the good things in life, and practice understanding and empathy for others going through difficult periods.
Self-Expression
Resilience and growth come from self-expression, so give your teen the tools to express themselves healthily. Encourage them to write in a journal or blog, explore creative outlets like art or photography, and take up activities that will help them reduce stress — such as yoga or meditation.
Emotional Regulation
Parents must engage in open and honest conversations with their children, addressing their emotions, understanding their causes, and discussing effective strategies for managing them when they become overwhelming or negative.
Critical Thinking
Help your teen develop critical thinking skills with activities encouraging exploration and investigation. Encourage them to research interesting topics, ask questions, analyze situations, and practice problem-solving techniques.
How To Prepare Meals
Cooking helps teenagers develop critical math and reading comprehension skills while boosting self-confidence. It also teaches valuable life skills such as budgeting, meal planning, and nutrition. Plus, it's a great bonding activity for parents and teens.
Exercise
Regular exercise is beneficial not only for the body but also for the soul! It can help teens develop a sense of accomplishment and self-confidence in their abilities. Furthermore, it can provide them with stress relief and improve mental health by releasing endorphins. Physical exercise is essential for everyone, but especially for teenagers who are going through rapid change.
Basic Home Maintenance Skills
These skills could include simple tasks such as changing a light fixture, unclogging a sink, or painting a wall. Teaching teenagers how to do their jobs can also help them develop problem-solving skills and give them a sense of accomplishment.
Self-Control
Self-control is one of the most essential life skills to teach teenagers in a rapidly changing world. This skill encompasses managing emotions, resisting temptation, and dealing with difficult situations.
Helping teens develop strong decision-making skills can encourage them to be more responsible and set boundaries.
Sexual Education
Teaching them about the risks associated with early sexual activity and how to protect themselves from unwanted pregnancies or sexually transmitted diseases can help them make more informed decisions in their own lives. It can also provide a safe space for them to ask questions and get advice.
Asking For Help or Assistance Is Not a Weakness
Teens often feel like they need to be in control of everything and can find it challenging to ask for help. Teaching them that asking for assistance or advice is a strength, not a weakness, will encourage them to reach out when they are struggling.
Fostering Healthy Relationships
Educating teenagers about the components of a healthy relationship and equipping them with the skills to recognize and steer clear of abusive relationships empowers them to make wiser choices when establishing connections with others.
How To Find a Job
Teens will eventually need to search for a job. Teaching them how to write a resume, prepare for an interview, and practice professional etiquette can help them find a desired position.
Communication Skills
Teaching teenagers how to communicate their feelings and ideas effectively is invaluable. Teaching them active listening, respecting different perspectives, and not jumping to conclusions can benefit all areas of their lives.
Volunteering
Volunteering can be incredibly rewarding and teach teachers compassion, empathy, and selflessness. Helping them find volunteer opportunities in their local community allows them to practice these skills while making a difference in the lives of others.
How To Manage Social Media Usage
Social media is part of most teenagers' lives, but ensuring that time on social media is manageable can be difficult. Teaching them strategies for regulating their screen time and managing their online presence can help them use social media positively without being overwhelmed.
Driving Responsibly
Teaching teens to drive responsibly and safely can give them freedom while helping them understand the importance of following rules. Going out on drives with them and teaching responsible driving habits can help ensure that they're well-equipped for when they eventually are allowed to drive by themselves.
Nutrition Awareness
Understanding the benefits of proper nutrition can help teenagers form healthy habits that will last into adulthood.
Environmental Awareness
Teaching teens about the environment and how they can help protect it is essential. Explaining the consequences of littering, over-consumption, and other bad habits can open their eyes to how their actions affect the world and future generations.
Conflict Resolution
Conflict resolution is a valuable skill that teens can use in all aspects of life. Teaching them to consider other perspectives, find common ground, and work towards peaceful resolutions can help them handle arguments more effectively.
Independence
As teens become more independent, providing them with the tools they need to make informed decisions is essential. Offer guidance and support whenever necessary, allowing them to make mistakes while learning valuable lessons.
7 Phrases Parents Should NEVER Say to Raise Mentally Strong Kids!
Parenting mentally strong kids is crucial. Help them become resilient adults who face life's challenges with confidence. Avoid hindering their mental strength with negative or unhelpful language.
7 Phrases Parents Should NEVER Say to Raise Mentally Strong Kids!
The 13 Best Calming Dog Beds of 2023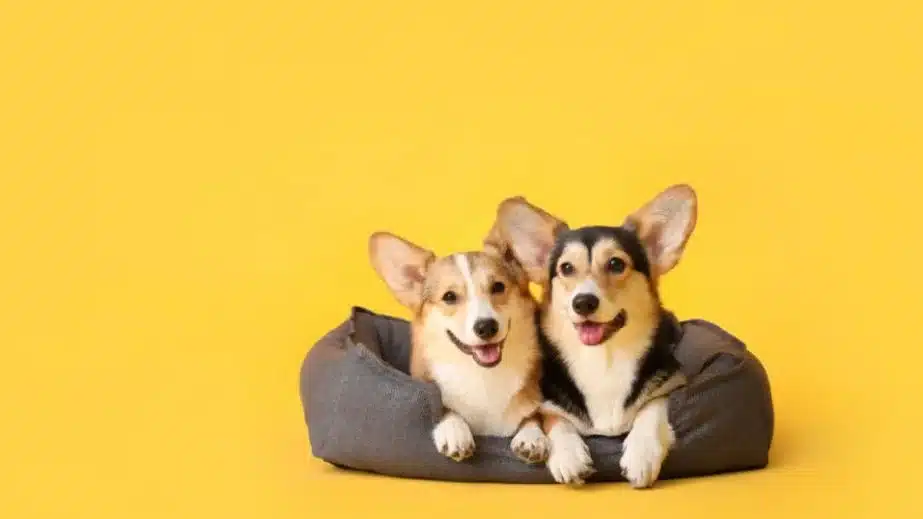 Dogs may experience anxiety from being alone or disruptions to their routine. Creating a safe environment is vital. Explore the benefits of a calming dog bed to ease their concerns.
The 13 Best Calming Dog Beds of 2023
20 Boomer Opinions That Millennials Secretly Agree With
Discover the surprising agreement between generations as a secret society of millennials aligns with boomer opinions. Tech-savvy social media gurus are covertly finding common ground with their parents and grandparents on various issues.
20 Boomer Opinions That Millennials Secretly Agree With
15 Clues That Signal a Modest Upbringing
A heartfelt acknowledgment to those who grew up with modest means and had to overcome challenges. This is for all of you who worked hard through school, provided for your families, wore hand-me-downs, and bought your clothes. You're not alone, and your resilience is commendable.
15 Clues That Signal a Modest Upbringing
20 Unexpected Things Boomers Secretly Adore About Younger Generations (And Won't Admit It)
Welcome, dear reader, to a delightful roller-coaster of hidden admiration! As the generation gap saga continues, we often find ourselves amidst a love-hate relationship between Boomers and their sprightly successors. Yet, beyond the stereotypical grumbles about "those youngsters" lurks an unspoken, secret admiration.
20 Unexpected Things Boomers Secretly Adore About Younger Generations (And Won't Admit It)