As one of the most influential nations on the planet, America's culture, ideals, and habits are often under a global spotlight. Americans have a distinct way of doing things, but even though some of these idiosyncrasies are endearing and enthusiastically adopted worldwide, others may raise an eyebrow or two.
So, let's take an empathetic journey through the 11 quintessentially American habits that can sometimes have the rest of the world scratching their heads.
Loud Volume
Americans are often known for their enthusiastic and expressive nature, which can result in boisterous conversations and public gatherings. While some may perceive this behavior as intrusive or disruptive, it's important to understand that it stems from a sense of openness and inclusiveness.
However, Americans need to be mindful of their volume levels in specific settings to avoid unintentionally causing discomfort to others.
Tipping Culture
The practice of overtipping in America is deeply ingrained in the service industry, with tips often serving as a significant portion of a worker's income. However, in countries where service charges are included, this custom can lead to confusion or even embarrassment for servers who may be unsure of how to handle the additional gratuity.
While Americans should be aware of cultural differences, they may also appreciate the opportunity to show appreciation for exceptional service when traveling abroad.
Portion Sizes
American portion sizes are often lauded for their generosity, but in some cultures, they can be seen as extravagant and wasteful. While this might be a reflection of America's abundance and hospitality, it's essential for travelers to be mindful of local customs and not inadvertently create an impression of excess or insensitivity to global issues like food scarcity and obesity.
Nationalistic Pride
Patriotism is a cherished value in the United States, where the flag is prominently displayed, and national anthems are sung passionately. However, the emotional display of American pride can sometimes come across as overwhelming or arrogant to outsiders.
Americans should understand that while love for one's country is commendable, being sensitive to international perspectives and recognizing the value of diverse cultures can foster greater global harmony.
Small Talk
Engaging in friendly small talk with strangers is considered normal and polite in American culture, intended to create a warm and welcoming atmosphere. However, in some countries where privacy is highly valued, this behavior might be perceived as intrusive or overly familiar.
When interacting with individuals from different cultures, Americans should be mindful of the appropriate level of conversation and adapt their communication style accordingly.
Casual Attire
Americans' preference for casual attire, even in formal settings, can be perceived as disrespectful or lacking in professionalism in more conservative cultures. Recognizing the importance of dressing appropriately can demonstrate respect for local customs and traditions, fostering a positive impression and smoother interactions abroad.
Lack of Metric System Adoption
The continued use of the imperial system in America can lead to confusion and inconvenience for international trade and communication. While the metric system is widely used across the world, the U.S. adherence to its traditional measurements might require additional effort for international collaboration.
Americans should be open to learning and using the metric system when interacting with people from other countries, enhancing global cooperation and understanding.
Gun Culture
America's unique relationship with firearms, stemming from historical, cultural, and constitutional factors, is challenging for many from countries with stricter gun control laws. When discussing this topic, Americans should be aware of the sensitivities it can trigger and engage in respectful dialogue, promoting an exchange of ideas rather than imposing views.
Superficiality
American emphasis on appearances and material possessions can sometimes lead to perceptions of shallowness or materialism. While this might not represent every American, being conscious of how one's actions and values are perceived abroad can help counter stereotypes and promote meaningful cultural exchange.
Dominance in Media and Entertainment
The widespread influence of American media worldwide can lead to concerns about the homogenization of cultures and the diminishing visibility of local traditions. Americans in the entertainment industry should seek ways to incorporate and celebrate diverse perspectives, fostering a greater appreciation for different cultures and their uniqueness.
Ignorance of Foreign Cultures
While not applicable to all Americans, a lack of knowledge or interest in global affairs can contribute to misunderstandings and reinforce stereotypes. Encouraging educational programs emphasizing international awareness and understanding can help break down barriers and promote mutual respect among people from various countries.
Additionally, Americans should be curious and open-minded when engaging with other cultures, fostering connections built on appreciation and shared humanity.
10 Things Baby Boomer Women Accepted as Norms from their partners that the younger generation has said No to
Baby Boomers and older Millennial women have accepted many norms from their partners that the younger generation is now saying no to. For example, Boomer women often accepted unequal roles in relationships, such as the man being the breadwinner and the woman taking care of the house and children.
10 Things Baby Boomer Women Accepted as Norms from their partners that the younger generation has said No to
The 13 Best Calming Dog Beds of 2023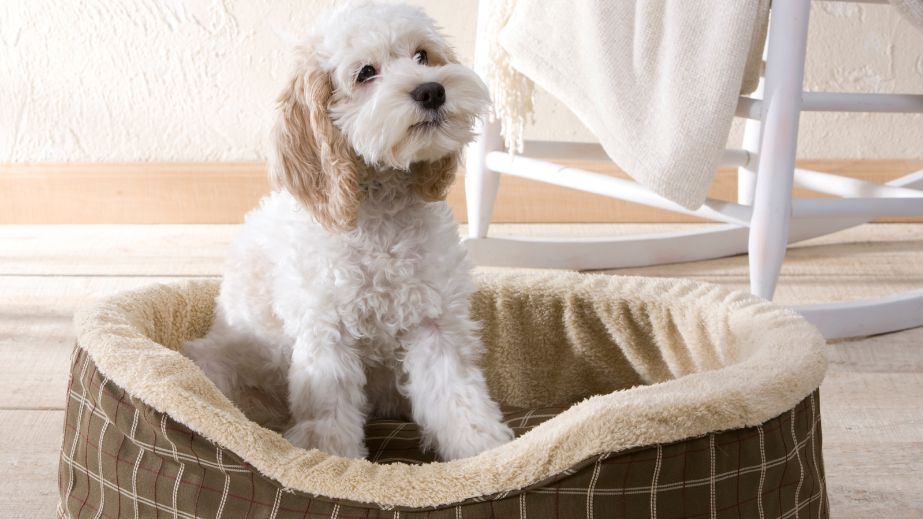 Dogs are usually very happy creatures but can have their anxieties. Dogs might have anxieties about being alone or being left in a particular place or situation; otherwise, many dogs might be anxious because of changes to their routine. And there is no better way to treat this than to help them feel safe and secure by getting them the best calming dog bed.
The 13 Best Calming Dog Beds of 2023
13 Ways to Design Your Home For Multigenerational Living
Multigenerational living refers to the home situation where three or more generations of a family live together.
13 Ways to Design Your Home For Multigenerational Living
12 Things Only People Who Grew Up in the 70s Will Understand
As we take a trip down memory lane and explore 12 things only people who grew up in the 70s will understand, prepare to be transported back to an era that was as free-spirited as it was groundbreaking.
12 Things Only People Who Grew Up in the 70s Will Understand
14 Annoying Trends That Gen Zs Wish Millennials Would Stop
This piece delves into 14 trends that Gen Zs find less than appealing about their millennial counterparts. From avocado toasts and skinny jeans to an obsession with Harry Potter, let's explore what Gen Zs wish millennials would leave behind.