The following twelve behaviors are embedded in the fabric of daily life in the United States, yet they may be interpreted differently through the lens of other cultures.
We aim to empower travelers to navigate international interactions with grace, respect, and cultural sensitivity by shedding light on these potential cultural missteps. Let's dive in!
Wearing Shoes Indoors
Wearing shoes in the house is expected in the United States. Still, it's considered disrespectful in countries like Japan, Korea, and parts of Europe due to cultural norms and cleanliness reasons. Shoes are seen as pollutants in the home, so it's best to remove them when visiting residences in these countries.
Flashing the 'Ok' Sign
In the U.S., the 'OK' sign, formed by connecting the thumb and index finger, creating a circular shape while extending the other three fingers, is a familiar gesture indicating approval. However, this seemingly harmless gesture can be perceived as disrespectful in certain parts of the world.
For instance, the 'OK' gesture is equivalent to showing the middle finger in Brazil, Germany, and Russia. Travelers should be mindful of such cultural nuances to avoid misunderstandings.
Striking up Conversation With Strangers
It is observed that numerous Americans, particularly those from the American South and various parts of the Midwest, tend to interact with strangers as if they have known them for their entire lives. In many cultures outside of America, this level of familiarity is typically reserved solely for immediate family and extremely close friends.
Inquiring About One's Occupation
One person mentioned that they recalled when they had the pleasure of meeting a woman from Holland and asked, "What is your occupation?" It's a joint inquiry among Americans. However, her response left them pondering.
She questioned, "Why does it matter? Would your perception of me change based on whether I held the position of a janitor or a corporate president?" It was merely a casual conversation. However, it became apparent that what seemed ordinary might not be regarded as such in specific contexts.
Using Sarcastic Humor
While cherished domestically, American humor can be seen as disrespectful or confusing in other countries. U.S. humor is often characterized by sarcasm, irony, and playful teasing, which may not be well-received in certain cultures.
Americans should be aware and considerate of these cultural variations when traveling abroad and adjust their humor accordingly. Remember, humor, like beauty, is subjective.
Ignoring other Cultural Norms
One commenter expressed, "Personally, the most offensive thing Americans do is ignore the fact that theirs isn't the only country in the world and not everyone is American." American culture can sometimes overlook the cultural norms of other nations, leading to unintentional mistakes when interacting with people from different backgrounds.
Public Displays of Affection
A Chinese woman shared her perspective on the differences between American and Chinese men. According to her, Americans tend to express their feelings, especially romantic ones, more directly than Chinese individuals. She encountered a situation where an American man asked her, "Do you have feelings for me?" and kissed her at the first opportunity.
Despite his good looks and charm, she didn't perceive his actions as romantic; instead, she found them offensive. In her opinion, a decent man wouldn't have behaved that way (it's worth noting that they were not on a date).
The Informality and Individualism
When visiting an American household, the phrase "help yourself" reflects trust and hospitality, aiming to make guests feel at ease. However, this gesture may be perceived differently by foreign visitors.
Additionally, using first names in the U.S. regardless of age or position is expected, signaling informality and equality. However, this is potentially disrespectful in more hierarchically structured societies.
Wasting Food
Those familiar with serving sizes in other parts of the world will understand the sentiment. Portions in the U.S. are double what a sensible person requires for complete satiation.
Surprisingly, food prices are so low that it encourages a lack of appreciation for wasted food.
Ending a Call Abruptly, Without Even a Brief Farewell
One individual shared their experience: "As a Canadian, I regularly communicate with several American clients over the phone. There are two things I've observed that may be considered rude in Canada but not necessarily in the U.S.
Firstly, Americans say 'What?' instead of 'pardon?' or 'Excuse me?' when they have not heard something correctly. Secondly, they often hang up the phone without saying 'goodbye.'"
Tipping customs vary across countries. While tipping generously is expected in the United States, it can be considered disrespectful in other nations like Japan and South Korea. Understanding and respecting local norms is crucial when traveling.
Leaving the Price Tag Attached to a Gift
One commentator said that they witnessed some individuals presenting gifts to others without removing the price tags or even including the store receipt. Leaving a price tag on a gift is considered rude in many parts of the world.
While it's common in the United States (especially for pricey gifts), it's viewed differently in countries like Japan, China, and Europe. Removing the price tag maintains the focus on the sentiment behind the gesture.
Source:  Quora
20 Things Americans Do Without Realizing How Weird It Is
Welcome fellow globe-trotters and cultural enthusiasts! Have you ever pondered the quirks that make us distinctively American? Oh yes, we have an array of habits that might seem 'normal' to us but leave people from other parts of the world scratching their heads. We've got everything from our love for a cold brew 'on the rocks' to our constant compulsion to ask 'How are you?' without anticipating a genuine response.
The 9 Best Travel Backpacks For Women in 2023
To aid you in making a well-informed purchasing decision., we've compiled all the necessary information and curated a list of the top nine travel backpacks for women. You can be confident that we will be with you every step of your thrilling journey.
15 American Things My French Neighbor Finds Ridiculous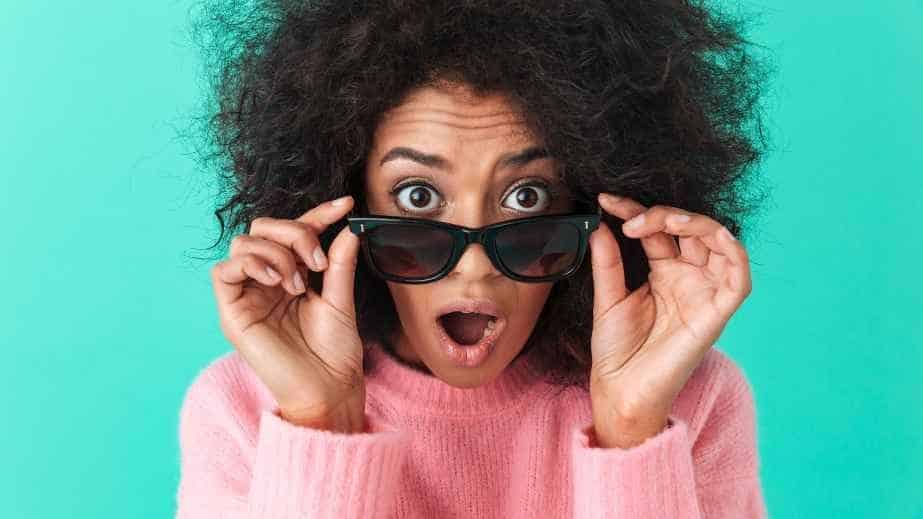 Curious about how cultures perceive one another? My French neighbor has resided in the U.S. for two years yet remains baffled by quirky American habits. From our obsession with ice cubes to our undying love for PB&J sandwiches, behold 15 American absurdities through the eyes of a bemused Frenchman!
15 American Things My French Neighbor Finds Absolutely Ridiculous
10 Things Americans Do That Most Non-Americans Say They Find Completely Bizarre
Yo, what's good, fam? Today we're talking about some of the most common things in America that non-Americans find strange. So, let's jump right in.
10 Things Americans Do That Most Non-Americans Say They Find Completely Bizarre
10 Big Things Non-Americans Believe All Americans Have In Their Homes
Having the perspective of someone on the outside looking in can make you rethink what you're accustomed to every day. This can be as simple as your specific life to the lives of a country. People who don't live in America shared their thoughts on what they thought every American had in their homes on an online forum. Whether these ten items are genuinely in every household in the U.S. is up to you to decide.
10 Big Things Non-Americans Believe All Americans Have In Their Homes