Americans love to argue, and debates can quickly become heated regarding politics, religion, and food preferences. But some arguments that Americans repeatedly bring up have no real resolution. These arguments often stem from either a lack of understanding or an unwillingness to change one's opinion on a particular subject. Here are 11 things Americans tend to argue stupidly about:
Politics
Americans tend to argue over political views and policies more than any other subject. According to Pew Research Center, 64% of Americans enjoy discussing politics with others, while 66% also say it is important to talk about political issues.
Religion
From opposing stances on abortion to the debate over church/state separation, Americans never seem to tire of arguing about religious issues. Gallup polls have shown that religious beliefs are deeply rooted in this country, making it a topic that people will continue to argue about for years to come.
Gun control
There are still many Americans who oppose any form of gun regulation. In particular, those that believe it violates their right to bear arms as stated in the Second Amendment of the U.S. Constitution.
Proponents of gun control argue that stricter laws are necessary to prevent more mass shootings and other violent crimes involving firearms, while opponents claim that they would not be effective and interfere with law-abiding citizens' rights to self-defense.
Immigration policies
The current administration has made significant changes to immigration policy that have sparked heated debates from both sides of the aisle. According to a recent report by the American Immigration Council, these changes have led to increased deportations of long-time residents and legal immigrants and family separation at border crossings. Moreover, due to COVID-19 restrictions, many U.S. citizens are being denied entry into the country at airports and other ports of entry.
Healthcare reform
According to research by The Kaiser Family Foundation, healthcare reform remains a top priority among American voters. With the cost of medical care rising, it is important to consider ways to ensure that all Americans have access to quality care. Recently, much debate has been about what actions must be taken to accomplish this goal.
Education systems
With the current debate surrounding school funding and curriculum standards, it's no surprise that people have strong opinions on improving the system. While some argue for more resources to be allocated to public schools, others believe in pushing for greater accountability in charter schools.
Social issues such as LGBTQ+ rights and abortion rights
According to a 2018 Gallup poll, nearly two-thirds of Americans believe same-sex marriage should be legal; however, much work must be done to provide equal rights for all. Additionally, American public opinion on abortion remains divided, with many states attempting to pass laws restricting access to this health care service.
Race relations
According to the US Census Bureau, Black people are nearly three times as likely to live in poverty as white people. Similarly, the Sentencing Project reports that African Americans are incarcerated more than five times the rate of whites. These facts highlight how far we have yet to go regarding addressing racism and achieving true equality for all races in our country.
Climate change
Climate change is one of those topics that can quickly become contentious, as people are divided on their opinions of its causes and solutions.
Economic policies
From the size and scope of government to taxation, national debt, and budgeting, Americans have consistently argued about how best to manage the nation's finances for decades. With such a complex set of issues, it's no surprise that there are strong opinions on both sides of the aisle regarding economic policies. For example, many Democrats favor progressive taxation and increased public investment, while Republicans often argue for lower taxes and limited government spending (Source: The Balance).
Foreign Policy
According to a recent report from Pew Research Center, Americans are divided over whether their country should take an active role in solving international conflicts and not get involved with other countries' affairs. This is a hot-button issue that continues to stir up controversy within our own borders.
13 Things Americans Hope to See Changed in Their Lifetime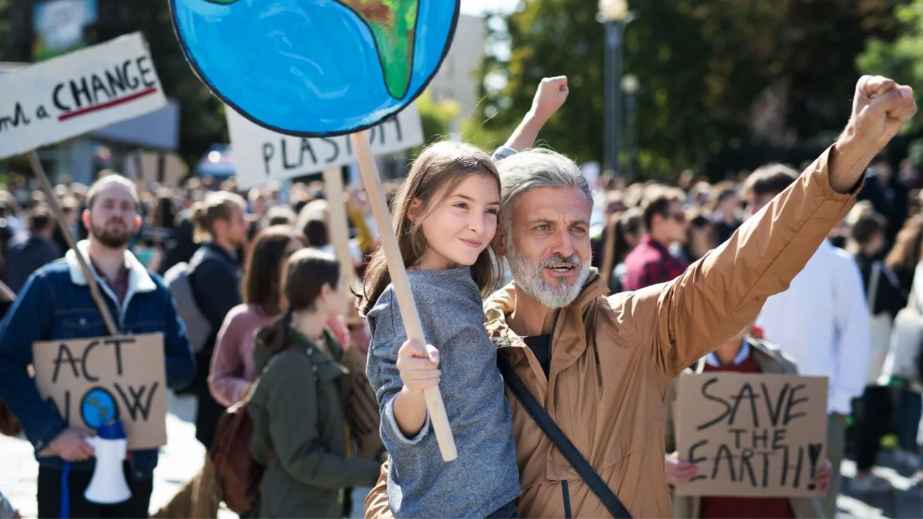 The United States, a nation woven from the dreams of millions, has always been a bastion of hope and innovation. Despite its progress, there remain crucial areas for societal development and reform. This post explores the top 13 aspirations Americans hope to see actualized within their lifetime, a roadmap for shaping a better tomorrow.
13 Things Americans Hope to See Changed in Their Lifetime
10 Countries the U.S. Has Issued a Warning for Americans Not To Travel To
The U.S. State Department issues travel advisory warnings that, among other functions, tell you how brave of a traveler you are. Level 4 Advisories mean "you're freaking nuts if you go here and you're not in the Armed Forces," for lack of more formal language.
10 Countries the U.S. Has Issued a Warning for Americans Not To Travel To
14 Outrageously Expensive Products Americans are Overpaying For Unknowingly
We've all heard stories about people spending outrageous sums on luxury items like cars, jewelry, and designer clothes. But we don't often hear about the more obscure products that some people shell out huge amounts for.
14 Outrageously Expensive Products Americans Are Overpaying For Unknowingly
10 Things Americans Do That Most Non-Americans Say They Find Completely Bizarre
Yo, what's good, fam? Today we're talking about some of the most common things in America that non-Americans find totally strange. So, let's jump right in.
10 Things Americans Do That Most Non-Americans Say They Find Completely Bizarre
Top 10 Places Where Americans Are Happiest
Research shows that, in some cases, money does lead to happiness. In fact, a 2021 University of Pennsylvania study found a correlation between happiness and income growth, even past an annual income of $80,000. This is in contrast to previous research that found happiness stagnated after an individual earned $75,000. However, not all places can offer the same level of happiness, as some cities offer more economic opportunities and a better quality of life than others.