Every generation has its own trends, quirks, and pet peeves. Baby Boomers and Millennials may seem worlds apart, but they agree on more than they might think. From outdated societal norms to stubbornly pervasive trends, here are fifteen things that Baby Boomers are completely over with—and frankly, as a Millennial, I couldn't agree more.
Daytime Soaps
Daytime soap operas, once popular on TV, have seen a decline in viewership. In the past, Baby Boomers and Millennials were captivated by shows like 'Days of Our Lives' and 'The Bold and the Beautiful.'
However, streaming platforms like Netflix and Hulu have made waiting for scheduled shows almost obsolete.
Landline Phones
Boomers have embraced the convenience of smartphones, making landline phones a thing of the past. As a Millennial, I couldn't agree more.
9-to-5 Jobs
The rigid hours and commuting during peak traffic contribute to stress, disregarding individual peak productivity moments. With the increasing digital connectivity of society, there is a rising demand for flexible working hours and remote work opportunities by both generations.
Cable TV
The inconveniences associated with cable, such as inflexible schedules, countless irrelevant channels, and high costs, need to be updated in the face of the personalized, on-demand viewing experiences streaming platforms offer.
Even Boomers who grew up with the cable TV model are increasingly finding the convenience of streaming hard to resist. Hence, the once-dominant reign of Cable TV is becoming a relic of the past.
CD Players
According to Nielsen survey, digital music consumption in the US has skyrocketed from 20% in 2004 to a remarkable 80% in 2020. The convenience of accessing an extensive selection of songs anytime, anywhere, has reshaped our listening habits.
Boomers like millennials are embracing this digital shift, bidding farewell to CD collections and embracing streaming platforms.
Printed Maps
With GPS technology and smartphone map apps, both Boomers and Millennials find printed maps obsolete.
Traditional Mail
Email and instant messaging have become the go-to for both generations, leaving snail mail behind.
Phone Books
Only 2% of Americans frequently use phone books, relying instead on online search engines and digital contact lists. Printed directories are inconvenient and contribute to environmental waste, with 650,000 tons ending in landfills yearly.
Boomers and Millennials embrace digital alternatives for speed, accuracy, and environmental friendliness.
VHS Tapes
Once the pride of home entertainment systems, these Magnetic tape-filled boxes now seem archaic. With constant rewinding, image degradation, and significant storage requirements, they belong to the inconveniences of the past.
Today, we cherish the convenience of a digital library in our palm, offering high-definition viewing anytime, anywhere.
Disposable Cameras
Digital cameras and smartphones have made traditional film cameras obsolete for both generations.
Typewriters
PCs and laptops have long replaced typewriters, the latter seen more as a collector's item.
Being In Large Crowds
Both Boomers and Millennials are collectively tired of being in large crowds. The constant hustle, noise, and stress of navigating through people overwhelm them.
Instead, we prefer intimate gatherings or our own company, valuing meaningful experiences over the frenzy of large crowds.
Stereotypes and Labels
Boomers and Millennials are both tired of the stereotypes and labels that get attached to their age. Society paints Boomers as slow, out-of-touch, or stuck in the past.
Simultaneously, Millennials frequently encounter stereotypes depicting us as entitled, lazy, or excessively fixated on technology. We aspire to dismantle these misconceptions and garner respect for our distinctive perspectives.
Non-Reusable Items
The move towards sustainability is a common goal among both generations.
Getting Too Wasted
Boomers and millennials agree that excessive partying is a thing of the past. Millennials prioritize moderation and balanced lifestyles, recognizing the negative consequences of overindulgence.
This shift highlights a significant departure from the reckless party culture of previous generations.
25 Things All Baby Boomers Think Are Cool
Hey there, fellow baby boomers! We're taking a groovy trip down memory lane where peace signs were the emoji of the day, and our phones were firmly attached to the wall. Yes, we're talking about the era when avocado-colored appliances were the height of fashion and vinyl records spun on our turntables till the wee hours.
25 Things All Baby Boomers Think Are Cool
The 12 Best Microwave Air Fryer Combo (2023)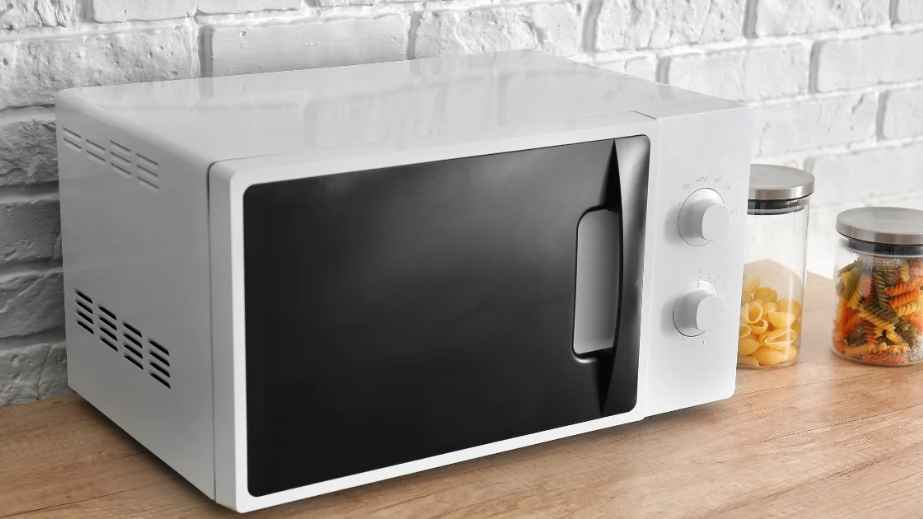 The 12 Best Microwave Air Fryer Combo (2023)
10 Heartbreaking Realities That Millennials Can't Handle
10 Heartbreaking Realities That Millennials Can't Handle
20 Unexpected Things Boomers Secretly Adore About Younger Generations (And Won't Admit It)
Welcome, dear reader, to a delightful roller-coaster of hidden admiration! As the generation gap saga continues, we often find ourselves amidst a love-hate relationship between Boomers and their sprightly successors. Yet, beyond the stereotypical grumbles about "those youngsters" lurks an unspoken, secret admiration.
20 Unexpected Things Boomers Secretly Adore About Younger Generations (And Won't Admit It)
30 Things We Can't Believe Baby Boomers Still Do