Remember when we used to dial a phone, not tap it? How about racing to the TV to manually change the channel before our favorite show starts? Those were the good old days! If you're a Boomer, no doubt these memories make you smile with nostalgia. Yet, today's youngsters might find these habits outdated and downright bewildering!
Rotary Dial Phones
Before smartphones or even cordless phones, we had rotary dial phones. You had to stick your finger into the corresponding hole of the number you wanted to dial and turn to call someone!
Manual Typewriters
Forget autocorrect or spell check. Boomers had to press each key individually with force, and if you made a mistake, you had to start all over again!
Encyclopedias
Long before Google, if you wanted to learn about something, you had to flip through volumes of encyclopedias.
Getting up to Change the Channel
Remote controls were a luxury. Instead, you had to get up and manually switch the TV dial to change the channel.
Writing Letters
Text messages and emails were pure science fiction. If you wanted to tell someone something, you had to write and mail a letter.
Listening to Music on a Record Player
Streaming Music would have seemed like magic. Instead, boomers listened to Music on record players and had to flip the record to hear all the songs.
Using a Map
There was no GPS or Google Maps. Instead, you had to rely on physical maps and your sense of direction.
Film Cameras
There were no digital cameras or phones to take unlimited photos. Instead, you had a roll of film that could only take limited shots.
Playing Outside Until Dark
Video games and smartphones weren't around yet. So, kids spent their time playing outside until it got dark.
Cursive Writing
Kids were taught and expected to write in neat, legible cursive. No typing here!
Hanging Clothes to Dry
Clothes dryers were less prevalent. Clothes were often hung on clotheslines to dry.
Milk Delivery
Instead of buying milk from a store, it was delivered right to your doorstep in glass bottles.
Making Mixtapes
Before playlists, there were mixtapes. You'd record songs from the radio onto a cassette to listen to your favorite tracks.
Drive-In Theaters
You'd go to a drive-in theater instead of streaming movies to catch a flick.
Ashtrays Everywhere
Smoking was much more common, and you'd find ashtrays in homes, restaurants, and airplanes.
Phone Booths
If you were out and needed to make a call, you'd have to find a phone booth and have a chance to make the call.
Collecting S&H Green Stamps
Boomers would collect these stamps from shopping, which they could redeem for products.
Using a Washboard
Before washing machines became common, some boomers would wash their clothes using a washboard.
Riding in the Back of a Pickup Truck
Safety standards were different back then. It was common for kids to ride in the back of a pickup truck.
Reading Comic Books at the Newsstand
Before digital comics or graphic novels, boomers would hang out at the newsstand, flipping through comic books.
20 Unexpected Things Boomers Secretly Adore About Younger Generations (And Won't Admit It)
Welcome, dear reader, to a delightful roller-coaster of hidden admiration! As the generation gap saga continues, we often find ourselves amidst a love-hate relationship between Boomers and their sprightly successors. Yet, beyond the stereotypical grumbles about "those youngsters" lurks an unspoken, secret admiration.
20 Unexpected Things Boomers Secretly Adore About Younger Generations (And Won't Admit It)
299 Essential Household Things To Buy for a New House
Whether you are just starting out on your own or living in the same place for years, these essential things to buy for a new house will make your life easier and help you maintain a healthy lifestyle. This post will discuss those essential things to buy for a new house and why you need them! Our list is exhaustive, and we promise to keep updating the list to your relevance. So make sure you have everything you need before you run into issues!
299 Essential Household Things To Buy for a New House
20 Things Baby Boomers Miss Like It Was Yesterday
Take a trip down memory lane with us, dear Boomers! Remember when phones had cords, milk was delivered to your doorstep, and letters – yes, handwritten notes – were the primary means of long-distance communication? Ah, the good old days! They might seem like relics of a bygone era to Gen Z, but boy, do we yearn for those simpler times.
20 Things Baby Boomers Miss Like It Was Yesterday
30 Things We Can't Believe Baby Boomers Still Do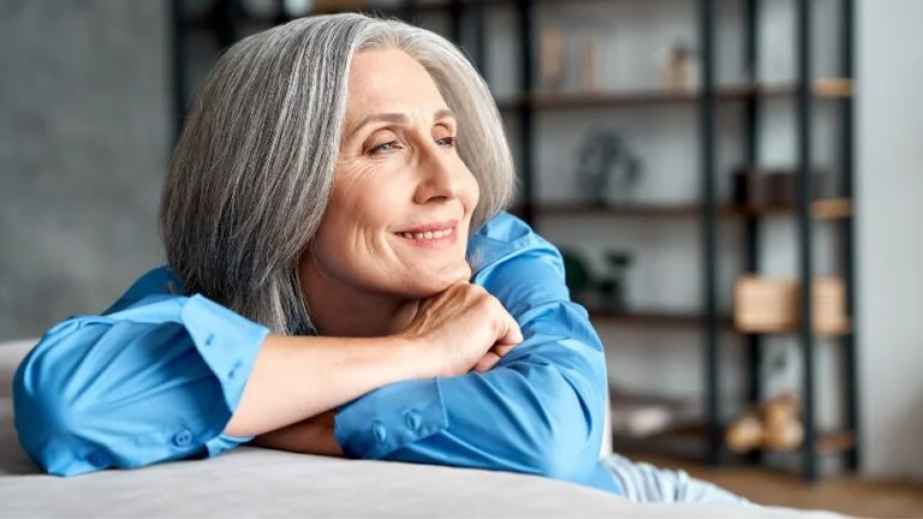 As we strut into the 21st century, donning our VR glasses and organic, gluten-free socks, we occasionally glance over our shoulder at the trailblazers: The Baby Boomers. This remarkably persistent generation, with their cassette tapes and vintage denim, offers us a time capsule of bewildering and hilarious quirks. Let's dive into this treasure trove, shall we?
30 Things We Can't Believe Baby Boomers Still Do
15 Things Only Boomers Will Remember About the Internet
As we journey through the ever-accelerating technological advancements, a particular generation has seen it all – the Baby Boomers. They witnessed the birth of the Internet and navigated its evolving landscape, from its nascent stages to the dynamic, world-connecting tool it has become today.