Over the past year, I embarked on a somewhat unusual journey in today's society—I gave up alcohol. And not just a short, dry January or a sober October, but 365 days without a drop of booze. I faced challenges, rewards, and insights I'd never anticipated during this year-long voyage.
In this piece, I will share ten things I learned from my year of sobriety in hopes that it may encourage, inform, or intrigue you. Whether you're considering a similar journey or just curious about the experience, read on to uncover the unexpected lessons I gained from forgoing alcohol for a year.
You Get A Healthier Body
One of the most profound lessons I learned during my year without alcohol was its tremendous impact on my physical health. I began to notice an increase in energy, improved sleep quality, and even my skin appeared more radiant. I was previously unaware of the subtle ways alcohol was impairing my body's function.
As weeks turned into months, my body thanked me by operating more efficiently, making me feel healthier, stronger, and more resilient. This experience made me realize how closely our lifestyle choices, including alcohol consumption, influence our physical well-being."
Your Social Life Takes a Turn
You might think that abstaining from alcohol would isolate you from your friends who drink, but it's quite the opposite. You begin to realize that social gatherings are not solely about drinking. Over time, your relationships evolve and deepen as the focus shifts from alcohol to genuine interactions.
You get to know your friends on a different level — their interests, fears, and ambitions. Your social life turns surprising, and you discover other aspects of yourself.
Your Sleep Cycle Changes
One of the most surprising things I learned from my year without alcohol was how significantly my sleep cycle changed. I had always known that alcohol could affect sleep quality. Still, I only realized its profound impact once I stopped drinking. I started falling asleep more easily, waking up more refreshed, and overall, I noticed that my sleep was more restorative.
My ability to focus improved and I felt more energized throughout the day. It was like I had a new lease on life, all because I was finally getting the quality sleep I needed. Without the interference of alcohol, my body could follow its natural sleep rhythms, making a massive difference in my overall health and well-being.
It Saves You a Ton of Money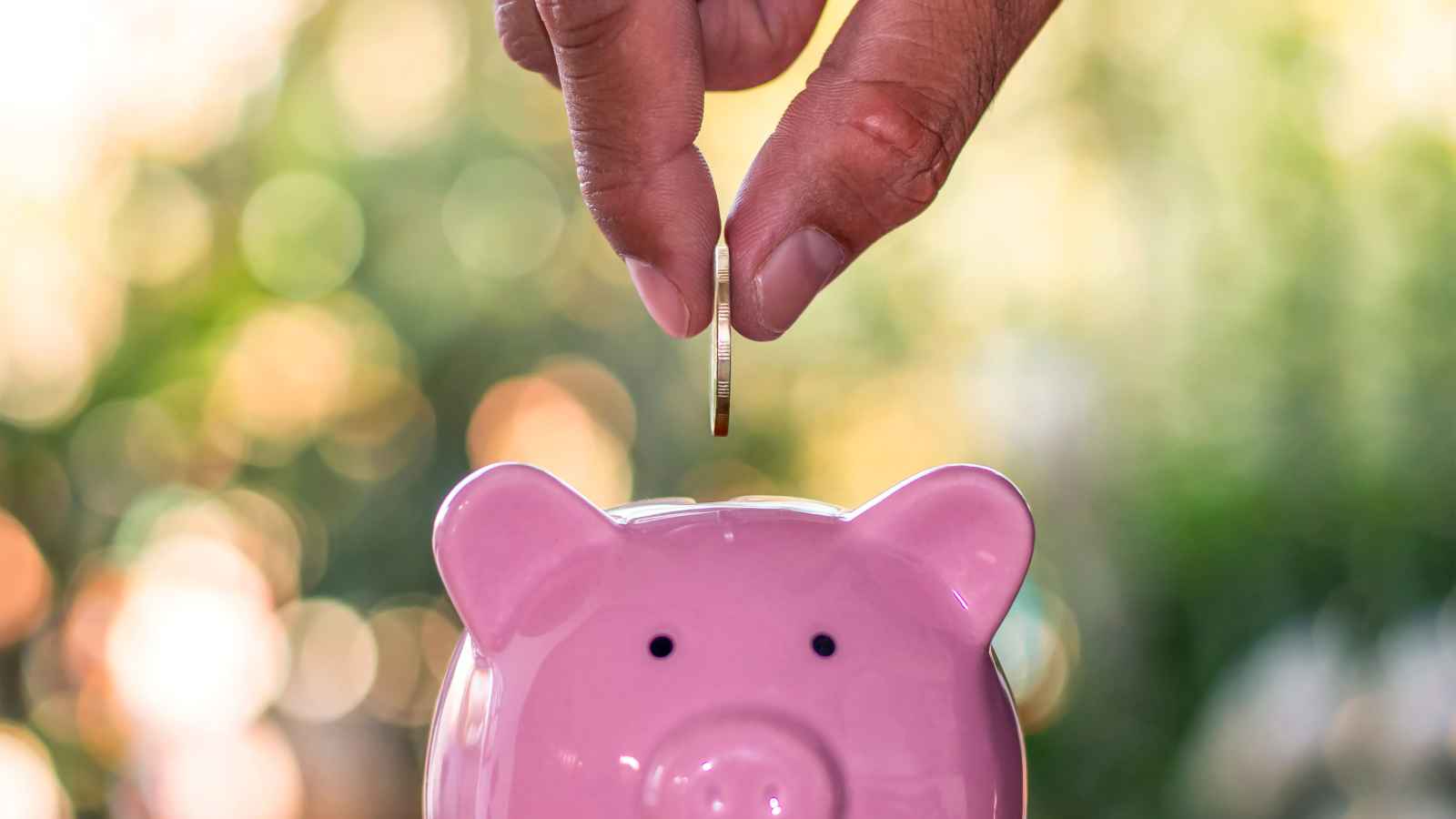 One of the most critical lessons I learned from my year-long sobriety is the staggering amount of money you can save when you're not spending on alcohol. Regularly purchasing drinks, whether craft beer at the local pub, wine at dinner, or high-end cocktails at a city bar, can quickly accumulate into a considerable expense.
The financial savings became evident in just a few weeks. By the end of the year, the amount was substantial enough to afford a decent vacation. This newfound financial freedom was a significant boon, highlighting an often overlooked benefit of cutting out alcohol.
There's Less Depression and More Cheers
One significant change that became evident during my year without alcohol was a noticeable decrease in feelings of depression. Alcohol, while commonly used as a social lubricant, is a depressant and can significantly contribute to feelings of sadness and lethargy.
In its absence, I found my mood significantly lifted. I experienced more days filled with cheer and positivity, replacing the gloomy cloud that often hung over me in the past. This newfound joy allowed me to genuinely engage with people around me and appreciate life from a brighter perspective.
Productivity Increases
One of the most striking discoveries I made during my year without alcohol was the significant increase in my productivity. A life devoid of hangovers or alcohol-induced lethargy significantly improved my work ethic and efficiency. I could accomplish far more in a single day than I previously could in two or three.
I was more awake and alert, and my mind was sharper, leading to better decision-making and problem-solving. In retrospect, it's not surprising that with the elimination of alcohol, one of the most common productivity killers, I achieved more professionally and personally. It was an eye-opening realization of how much time I had been wasting.
Alcohol Is an Escape Mechanism
One of the most profound realizations I had during my alcohol-free year was understanding that alcohol serves as an escape mechanism for many people. It's a quick and convenient way to disconnect from reality, burying ourselves in a temporary euphoria that obscures the stress and struggle of daily life.
However, the illusion doesn't last, and when the intoxication fades, the problems remain, often compounded by the aftermath of a hangover. As hard as it was to come to terms with this, abstaining from alcohol helped me see situations more clearly, face my problems head-on, and ultimately foster an authentic sense of resilience.
Alcohol Isn't a Need
During my year-long journey of abstaining from alcohol, I quickly learned that alcohol isn't a necessity in life, contrary to the social norms that often suggest otherwise. Many people assume that alcohol is required for a good time, whether it's a birthday celebration, work function, or casual gathering.
However, stepping away from the drink made me realize that the pleasure derived from these events is in the company and the shared experiences, not merely from the alcohol itself. This understanding reframed my perspective, showing that alcohol is an optional addition, not a crucial element in social interactions or personal relaxation.
It Frees up Headspace
One of the first things I noticed during my year of sobriety was how much more headspace I had available. Without the recurring thought of when and where I'd have my next drink, I could channel my energy into new hobbies, activities, and productive tasks.
I was able to replace the constant cycle of drinking and recovering with more insightful and meaningful thoughts. I began reading more, exploring new interests, and taking on tasks I had previously deemed 'too complex' or 'too time-consuming.' This newfound mental freedom was liberating and allowed me to grow in ways I never thought possible.
There Are Decent Alternatives to Alcohol
One of the most surprising revelations I had during my year without alcohol was discovering the abundance of satisfying, non-alcoholic alternatives. Innumerable beverages can replace alcohol without diminishing the joy of unwinding or socializing.
The options are surprisingly diverse, from aromatic herbal teas and rich coffee concoctions to complex mocktails and sparkling water blends. The apparent necessity of alcohol for a good time is more a societal construct than a harsh truth, a lesson I've learned profoundly during my year of sobriety.
18 Birthday Party Ideas for Teens They'll Appreciate
With so many fun birthday party ideas for teens, it can be tough to choose the right one. But don't worry; we've got some great ideas for you. Let's dive into some unique and fun ideas your teen will love and always remember.
18 Birthday Party Ideas for Teens They'll Appreciate
10 Ways Even a Little Alcohol Can Shorten Your Lifespan According to Science
Pop the cork, pour the elixir into that elegant glass, and revel in its soothing magic as it trickles down your throat. Or perhaps the satisfying fizz of a chilled beer after a hard day at work makes the world seem okay again. While alcohol may be the chosen elixir of life for some, it's less 'Elixir of Life' and more 'Specter of Death,' stealthily shortening your lifespan one sip at a time. But how does this happen? Let's hop into the science mobile and look at the ten ways even moderate alcohol consumption can lead to an accelerated meeting with our unavoidable destination.
10 Ways Even a Little Alcohol Can Shorten Your Lifespan According to Science
8 Signs You Are Wasting Away Your Life
Are you feeling like your life is going nowhere? Do you feel like all your efforts are in vain and that nothing ever seems to work out for you? If so, it may be time to take a long hard look at yourself and determine if these eight signs apply to you.
8 Signs You Are Wasting Away Your Life
15 Things I Stopped Buying to Live a More Simple and Sustainable Life
Are you buckling under the colossal weight of consumerism and feeling as if your life is bursting at the seams with stuff? Do you yearn for the serenity that simplicity offers? Then it's time to unshackle yourself from the clutches of excess and embark on a journey towards a more straightforward, greener, and more prosperous life – not in things, but in experiences. Here, I share 15 things I've kicked to the curb to pave the way for a lifestyle that's as soothing to the soul as it is to the planet and your bank account.
15 Things I Stopped Buying to Live a More Simple and Sustainable Life
Feeling Anxious? Try These 17 Surprisingly Effective Techniques for Instant Relief!
Do you feel overwhelmed by anxiety? Are your worries and fears making it difficult for you to enjoy life? If so, don't worry – you are not alone. Millions of people worldwide experience anxiety daily, and there are ways to cope with this challenging emotion.
Feeling Anxious? Try These 17 Surprisingly Effective Techniques for Instant Relief!