In a world where awareness and understanding of gender dynamics are continuously evolving, it is important to shed light on certain behaviors that may cause discomfort and reinforce gender imbalance.
This write-up aims to explore 18 common behaviors exhibited by men that, often unintentionally, make women feel uncomfortable. While not all men engage in such behaviors, and not all women are uncomfortable with them, this piece serves as a starting point for dialogue, encouraging empathy, understanding, and behavioral change.
Invading Personal Space Without Permission
Invading personal boundaries, such as standing too close, touching, or encroaching on personal territory, can make women feel unsafe, uncomfortable, and disrespected. It creates a sense of vulnerability and unease, as women may perceive this behavior as threatening or potentially harmful. Respecting personal space is crucial in demonstrating consideration and consent for physical boundaries, fostering a climate of trust and comfort in interactions.
Making Unsolicited Comments About a Woman's Appearance or Body
Unsolicited comments about a woman's looks, body, or clothing can objectify and dehumanize them, making them feel self-conscious and devalued. Such remarks reduce a woman's worth to her physical appearance, reinforcing harmful beauty standards and undermining her intellectual and emotional contributions. Recognizing a woman's worth beyond her appearance involves engaging in meaningful conversations that focus on her talents, achievements, and personality rather than superficial attributes.
Continuously Staring or Leering at Women
Prolonged and intense staring, leering, or ogling at women is intimidating and can create a hostile environment. This behavior objectifies women and communicates a lack of respect for their autonomy and personal space. Promoting an atmosphere of respect involves acknowledging women as individuals deserving of dignity, not mere objects for male observation.
Using Sexist Language or Making Derogatory Jokes
Sexist language, slurs, or derogatory jokes perpetuate harmful gender stereotypes, belittling women's worth and abilities. This language contributes to a culture of discrimination and inequality, making women feel marginalized and undervalued. Promoting gender equality necessitates conscious efforts to use inclusive and respectful language that empowers women and dismantles harmful stereotypes.
Ignoring or Dismissing a Woman's Opinions or Ideas
Disregarding or dismissing a woman's thoughts, opinions, or contributions in conversations or decision-making processes is a form of gender bias. It sends a message that their perspectives are less valuable, reinforcing societal gender imbalances. Encouraging an inclusive environment requires active listening and valuing diverse viewpoints to foster meaningful dialogue and innovation.
Talking Over Women or Not Allowing Them To Speak in Conversations
Interrupting or talking over women in conversations is a manifestation of male dominance and an attempt to silence their voices. It diminishes their ability to express themselves fully, leading to frustration and feelings of insignificance. Encouraging equitable communication entails allowing women equal opportunities to speak and respectfully consider their ideas.
Being Overly Aggressive or Imposing in Communication
Aggressive communication, including raised voices, threatening language, or overt dominance, can be intimidating and instill fear in women. This behavior creates a hostile atmosphere, hindering open and healthy communication. Encouraging assertive and respectful communication fosters a collaborative environment where all voices can be heard without fear of intimidation.
Making Unwelcome Advances or Persistent Flirting After Being Rejected
Ignoring a woman's rejection and continuing to pursue her romantically or sexually is a clear violation of consent. It shows a lack of respect for her boundaries and autonomy, causing discomfort and anxiety. Respecting a woman's choices and boundaries is essential to building healthy relationships based on mutual consent and trust.
Sending Unsolicited and Explicit Messages or Images Online (Cyber-Harassment)
Cyber-harassment involves sending unwanted and explicit messages, images, or threats online, invading a woman's digital space. This form of harassment causes distress, anxiety, and a feeling of being unsafe in online spaces. Creating a safe online environment requires practicing responsible and respectful online behavior, refraining from any form of harassment or violation of privacy.
Touching Women Without Their Consent
Touching a woman without her clear and explicit consent is a violation of her bodily autonomy and personal boundaries. It constitutes assault and can cause significant emotional and psychological harm. Respecting personal boundaries and seeking consent before physical contact are vital components of a healthy and respectful relationship.
Catcalling or Making Inappropriate Comments in Public
Catcalling, whistling, or making sexually suggestive or offensive comments in public spaces objectifies women and creates a hostile environment. It makes them feel unsafe, self-conscious, and vulnerable to potential harm. Creating a safe public space requires promoting respectful behavior and holding individuals accountable for their actions.
Assuming Traditional Gender Roles or Stereotypes Without Regard for Individual Preferences
Assuming gender roles based on societal norms or stereotypes limits a woman's freedom to express herself authentically. It dismisses her unique personality, aspirations, and capabilities, reinforcing rigid gender expectations. Recognizing and respecting individual choices and identities helps build a more inclusive and accepting society.
Interrupting or Belittling Women in Professional Settings
Disrespecting women in professional environments by interrupting or belittling their ideas, contributions, or achievements perpetuates workplace inequality. It hinders their career growth and undermines their value as professionals. Creating an equal and inclusive work environment involves recognizing and appreciating women's contributions and providing them with equal opportunities to succeed.
Gaslighting or Invalidating Women's Feelings or Experiences
Gaslighting is a manipulative tactic that invalidates a woman's emotions, experiences, or perceptions, making her doubt her own reality. This emotional manipulation creates self-doubt, anxiety, and undermines her confidence. Validating and supporting a woman's emotions and experiences are crucial for promoting mental well-being and emotional security.
Making Jokes or Derogatory Comments About Sensitive Topics Like Sexual Assault or Violence Against Women
Making jokes about sensitive and traumatic issues like sexual assault or violence against women is insensitive and harmful. It trivializes these serious matters, perpetuating a culture that enables such behaviors. Fostering a compassionate and understanding society involves treating these topics with the gravity they deserve and actively working to prevent such violence.
Exhibiting Entitlement and Expecting Special Treatment
Entitlement based on gender reinforces unequal power dynamics. Expecting special treatment or privileges without earning them based on merit disregards the principle of equal treatment for all. Promoting equality involves challenging entitlement and recognizing that everyone should be judged based on their abilities and contributions, not their gender.
Ignoring Boundaries and Personal Preferences
Disregarding a woman's established emotional, physical, or social boundaries signals a lack of respect for her autonomy and individuality. It can lead to discomfort, fear, and a breakdown of trust in relationships. Respecting boundaries and seeking open communication helps build healthy and meaningful connections.
Being Disrespectful or Dismissive of Women's Accomplishments or Skills
Disrespecting a woman's achievements or skills devalues her hard work and perpetuates a culture of inequality. Such behavior discourages women from pursuing their aspirations and contributes to gender-based discrimination. Recognizing and celebrating women's accomplishments and talents empowers them to excel and contribute positively to society.
12 Undeniable Reasons Women Make Better Executives Than Men
From killer communication to problem-solving prowess, here are 12 reasons why women absolutely rock as executives. Businesses are finally catching on and actively promoting badass women into leadership roles. Let's smash that glass ceiling!
12 Undeniable Reasons Women Make Better Executives Than Men
The 9 Best Travel Backpacks For Women in 2023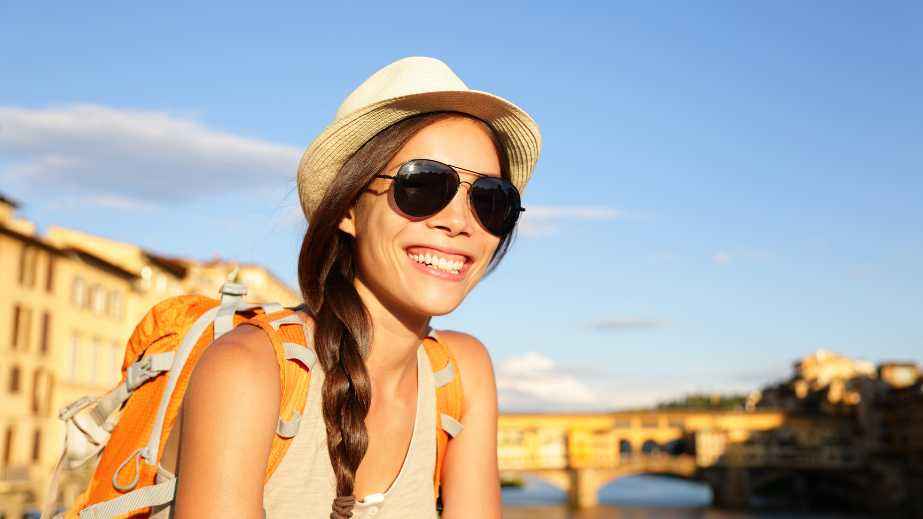 To assist you in making an informed purchasing decision, we've compiled all the necessary information and curated a list of the top nine travel backpacks for women. Rest assured, we've got you covered every step of the way on your exciting journey.
The 9 Best Travel Backpacks For Women in 2023
10 Things Women Can Get Away With at the Workplace That Men Can't
Have you ever noticed that some women in the workplace get away with things that men would be penalized for? From preferential treatment to less stringent expectations, certain realities of office life favor female employees.
10 Things Women Can Get Away With at the Workplace That Men Can't
The 15 Things Women Only Do With the Men They Love
This piece explores 15 unique gestures women make when they're in love. From tiny, almost invisible actions to grand declarations, each tells a story of deep affection and unwavering commitment. Read on to discover these 15 things women only do with the men they love.
The 15 Things Women Only Do With the Men They Love
21 Things That Drive Guys Crazy When Women Do Them
While it's crucial to be true to yourself and acknowledge that every person is unique, learning what some men find unappealing may help. Here are the 21 things that some Reddit users cited when explaining what they find unattractive in women.