The world has changed unimaginably for those who grew up in the 80s and 90s. This list delves into the unique experiences that resonate with this generation, highlighting the peculiarities and joys that defined this transformative period.
The Joy of Squishy Toys
The tactile pleasure of squishing goo-filled toys and their distinctive smell is a memory exclusive to this era. Modern toys rarely evoke such a simple, sensory delight.
School Health Screening Anticipation
The mixed feelings of nervousness and curiosity during school hearing tests were a shared experience, where every faint sound could mean a raised hand in apprehension or relief.
The Sea-Monkey Letdown
Ordering sea monkeys from catalogs was a rite of passage, marked by weeks of anticipation and the eventual realization that they were just brine shrimp.
The Adventure of Answering the Phone
In a time before caller ID, picking up the phone was always an adventure, filled with surprise and anticipation.
Classroom Ruler Mishaps
The chaos caused by a spinning ruler in class and the subsequent disciplinary actions is a far cry from today's positive reinforcement methods in schools.
The Scent of Old School Erasers
The distinctive smell of school erasers triggers a strong sense of nostalgia, reminding us of simpler times in education.
The Mess and Delight of Frozen Treats
Despite their inevitable mess, the experience of enjoying frozen treats in school is a cherished memory of simpler pleasures.
Teacher Fashion Statements
The unique fashion choices of our teachers, often involving wooden necklaces and country chic styles, left an indelible impression on our young minds.
The Lost Art of Telephone Etiquette
The era before texting and social media required mastering the art of telephone conversations, a skill that is becoming increasingly rare.
Risky Childhood Play
The freedom to engage in adventurous and sometimes risky play is a hallmark of our childhood, teaching us resilience and providing unforgettable experiences.
Unrestricted Social Games
Playing games like Cowboys and Robbers without concern for political correctness reflects a time of greater freedom in childhood play.
Iconic Television Characters
Characters like 'The Count' from Sesame Street were not just entertainment; they were cultural icons that shaped our collective childhood.
Relentless Academic Drilling
The constant drilling in spelling and vocabulary, both in and out of school, was a defining feature of our educational experience.
Classroom Antics and Learning
The freedom to learn through direct experiences, including classroom antics, represents a more hands-on and less regulated approach to education.
Embracing Our Shared Past
This list serves not just as a reminiscence of the past but as a recognition of the unique experiences that shaped a generation. The 80s and 90s were times of significant change, and those over 30 carry the memories of an era that was both simpler and full of discovery. Each of these 15 points is a testament to the enduring impact of those formative years, shaping our perspectives and leaving us with memories that continue to resonate in today's fast-paced world.
10 Heartbreaking Realities That Millennials Can't Handle
Millennials, the oft-maligned generation born between 1981 and 1996, have had more than their fair share of challenges. They've maneuvered an economic recession, the rise of technological disruption, and now, a global economic struggle. But it's not all avocado toast and craft beer in the millennial world.
10 Heartbreaking Realities That Millennials Can't Handle
The 9 Best Travel Backpacks For Women in 2023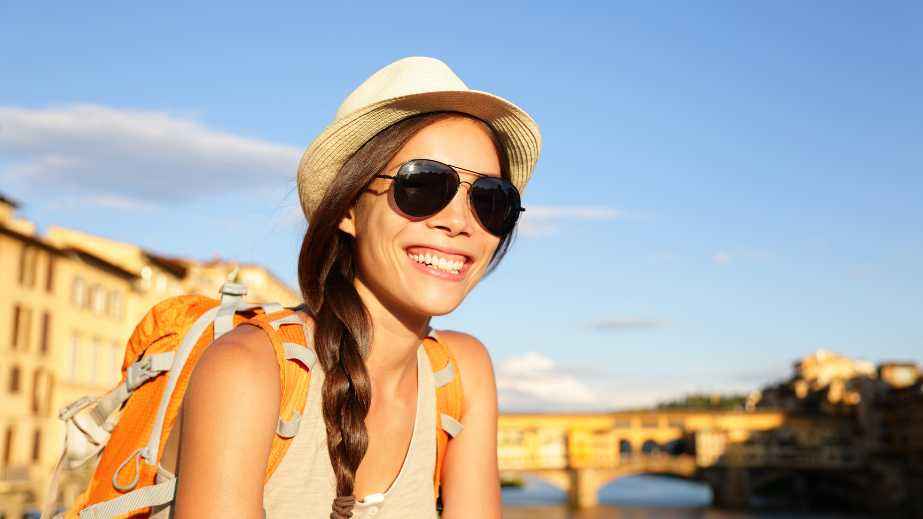 To assist you in making an informed purchasing decision, we've compiled all the necessary information and curated a list of the top nine travel backpacks for women. Rest assured, we've got you covered every step on your exciting journey.
The 9 Best Travel Backpacks For Women in 2023
10 Reasons Why Millennials Are the Burnout Generation
Millennials, a generation noted for their tech-savviness, creativity, and ambition, are paradoxically becoming prominent for another, less admirable, reason: burnout. Burnout is characterized by chronic physical and emotional exhaustion, often coupled with cynicism and detachment.
10 Reasons Why Millennials Are the Burnout Generation
14 Industries Experts Say Millennials Are Killing — And Why They're Wrong
Born between 1981 and 1996, millennials have been blamed for killing many industries. Every sector of the economy has felt a negative impact from the younger generations' spending habits, from department stores to golf courses. But is it millennials who are responsible?
14 Industries Experts Say Millennials Are Killing — And Why They're Wrong
14 Annoying Trends That Gen Zs Wish Millennials Would Stop
In an ever-evolving world of pop culture, technology, and social media, generational trends are a hot topic of discussion. Each generation has an identity defined by unique habits, styles, and ideologies. As the torch passes from Millennials to Generation Z, preferences and trends inevitably clash.