Canada, the Great White North, is celebrated for its stunning landscapes, diverse cultures, and amiable populace. However, like any other nation, Canada has its own set of unspoken rules and etiquette.
If you're planning a trip to this beautiful country, it's crucial to familiarize yourself with these to ensure a respectful and enjoyable visit.
Do Not Try to Bribe
Attempting to bribe a police officer may lead to penalties rather than improving your situation.
" I know someone who thought they could talk their way out of a speeding ticket by referencing the metric system. However, the person ended up with a fine from the officer."
Refrain From Assuming Everyone Accepts Your Currency
Only some people in Canada may take American dollars or any other foreign currency.
Don't Touch the Wildlife
Funny Story: During her first week in Canada, my German exchange partner had an unexpected run-in with a chipmunk. She thought they'd be friendly but got bitten instead.
Don't Stare
In Canada, staring is not only impolite or uncomfortable, but it can also be seen as an act of aggression or an invasion of privacy.
Don't Leave Without Saying Goodbye
One person mentioned, "Whether it's exchanging money with a cashier or engaging in small talk in an elevator, we anticipate you to express gratitude, wish them a pleasant day, or bid farewell (even if you're not genuinely interested in their day or don't intend to meet again)."
Do Not Litter
It's against the law, and it is expected that people will adequately dispose of it.
If You Go to a National Park, Avoid Picking Flowers or Taking Rocks
It's technically illegal and can make it challenging to maintain natural beauty.
Don't Compare
"Please refrain from asserting that we are merely akin to Americans or that the United States surpasses Canada. We… genuinely detest such notions." Commented an individual.
Don't Venture into the Mountains or Wilderness Unprepared
It is essential to be prepared for your venture into the mountains or wilderness. Gather the right gear, such as a map, compass, GPS, first aid kit, and extra food and water.
Additionally, make sure you have appropriate clothing for the weather.
Don't Critique a Canadian's Drinking Habits
As quoted by one user, "Canadians and beer are a package deal. It's a part of our identity. We respect each other's choices in this regard."
So, whether it's a crisp lager or rich stout, remember to respect personal preferences and refrain from making unnecessary comments about drinking habits.
Do Not Talk About Religion
"In my experience, Canadians are typically private about their religious beliefs. It's not a taboo subject, but it's not commonly discussed in public or casual conversations."
Don't Insult/Mock Hockey
Hockey is more than a sport in Canada. It's part of their national identity, uniting Canadians of all backgrounds.
When discussing hockey, it's best to listen and learn rather than criticize or trivialize the game.
Do Not Walk into Someone's Home with Your Shoes On
In Canada, it is customary and polite to remove your shoes when entering someone's home. This practice demonstrates cleanliness and respect for the home environment.
Don't Be Homophobic
Canada legally recognized same-sex marriage nationwide on July 20, 2005, with the implementation of the Civil Marriage Act. Hence, discrimination based on sexual orientation is both illegal and disrespectful.
Don't Disrespect the Queen
One important aspect of Canadian society that visitors should consider is respect for the monarchy. The Queen of England is held in high regard by many Canadians.
12 Foods From Canada That the US Will Never Approve Of
We promise it's all in good fun, love, and our shared passion for exploring diverse tastes. Here's an authentic, endearing, and humorous look at 12 uniquely Canadian foods that, for one reason or another, might not win approval from our neighbors to the south.
12 Foods From Canada That the US Will Never Approve Of
The Ultimate Guide to the Best Luggage Sets in 2023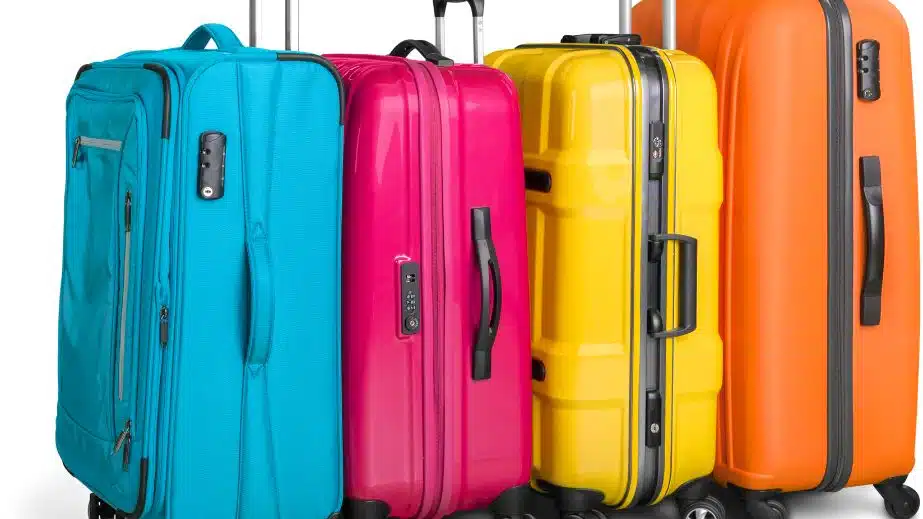 When choosing the ideal luggage set, consider several factors: traveler type, frequency of travel, budget, and the choice between hardshell or softshell suitcases. Simplify the process with our ultimate guide.
The Ultimate Guide to the Best Luggage Sets in 2023
12 Reasons I Left America and Relocated to Canada (No Regrets!)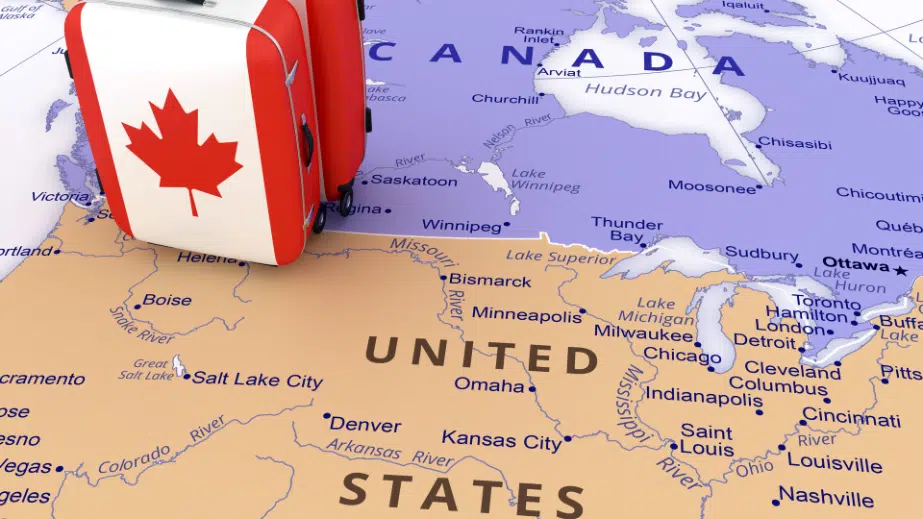 I still remember the day I said goodbye to the Stars and Stripes and welcomed the Maple Leaf into my life. The decision to leave America and relocate to Canada was not easy, but as I reflect on my journey, I can say with certainty that I have no regrets.
12 Reasons I Left America and Relocated to Canada (No Regrets!)
7 Best Countries To Live In 2023
Many countries are worldwide, but not all are great places to live. Right? Let's be honest; relocating or living abroad is more complex than it sounds.
7 Best Countries To Live In 2023
12 Of The Most Dangerous Places In The World, According To The People Who Live There
Before you pack your bags, grab sunscreen, and prepare for an unforgettable adventure, it's essential to know that not all vacation spots are created equal. Some places are home to breathtaking landscapes and fascinating cultures, but others are infamous for their not-so-friendly aspects.