Welcome to the land of the free and the home of the brave, the United States! Before you pack your bags and jet off to explore the vast landscapes, pulsating cities, and the melting pot of cultures, you must familiarize yourself with specific rules for a hassle-free experience.
This piece, "25 Things to Never Do in the United States," is your ultimate guide to understanding the dos and don'ts, helping you blend in with locals and avoid inadvertently offending anyone. Enjoy your journey with our handy guide, and remember, when in Rome, do as the Romans do!
Never Disrespect the National Flag
The American flag, with its stars and stripes, is an iconic symbol of national pride, unity, and identity in the United States. It represents the ideals of freedom and democracy and the sacrifices made by countless individuals to protect and uphold these values. For many Americans, it is a source of deep emotional connection, evoking a sense of patriotism and belonging.
Many consider desecrating or disrespecting the American flag a deeply offensive act. It is seen as a disregard for the values and principles that the flag represents and the sacrifices made by those who have defended the nation. While freedom of expression is a fundamental right, it is important to recognize the sensitivity surrounding the flag and to engage in constructive dialogue and peaceful means of protest when addressing issues of concern. This approach allows for preserving both the cherished symbol of the flag and the freedom of expression it represents.
Don't Ignore Tipping Etiquette
In the United States, tipping is a widely practiced in various service industries, including restaurants, taxis, hair salons, and more. It is considered a gesture of appreciation for the service provided and is typically expected by service workers. While the customary tipping rate typically ranges from 15% to 20% of the total bill, the exact percentage may vary based on individual preferences and the quality of service received.
Not leaving a tip is generally interpreted as a sign of dissatisfaction with the service and can be seen as impolite or inconsiderate. In cases of subpar service, some customers might choose to leave a smaller tip, but it's considered a more constructive approach to address concerns with the service provider or management to improve the experience for both customers and service workers. Tipping, therefore, plays a significant role in the U.S. service industry and is an important aspect of American social etiquette.
Avoid Discussing Sensitive Political Topics
The United States is politically diverse, and political discussions can quickly become heated. It's best to avoid these conversations unless you're very familiar with the other person.
Never Underestimate Distances
The vast size of the United States means that travel distances between cities can be substantial. It's essential to plan your journey carefully, taking into account the distance, road conditions, and potential stops along the way. Adequate planning ensures a smoother and more enjoyable travel experience, especially on long journeys across this expansive country.
Don't Jaywalk
In many states, crossing the street without a marked crosswalk is against the law.
Avoid Being Late
Punctuality is a fundamental cultural value in the United States. Americans place a high importance on being on time for appointments, meetings, and social gatherings. Arriving late can be disrespectful and inconsiderate, implying a lack of regard for other people's time and commitments.
In American professional settings, arriving late to meetings can be particularly detrimental to one's reputation and can be interpreted as a lack of professionalism. It's a sign of respect to arrive on time, and punctuality is often viewed as a demonstration of reliability and commitment.
Never Use Offensive Language in Public
Using offensive or vulgar language in public can be seen as disrespectful, and in some cases, it could even get you into legal trouble.
Don't Assume All Americans Are the Same
The United States is celebrated as a diverse and multicultural society, often called a "melting pot" due to the wide range of cultures, ethnicities, and lifestyles that coexist within its borders. This diversity is considered one of the nation's strengths, so stereotyping people based on their nationality or ethnicity is strongly discouraged and frowned upon.
Americans generally value and respect individuality and understand that everyone is unique, regardless of their background. Stereotyping perpetuates harmful biases and undermines the principles of equality and inclusion that the country holds dear. Embracing diversity and treating each person as an individual, rather than making assumptions based on their nationality or ethnicity, is an integral part of American cultural norms and values.
Avoid Littering
Littering is illegal in the U.S. Always remember to dispose of your trash properly.
Never Drive Under the Influence
Drinking and driving is a grave offense in the United States, with stringent laws in place to deter and punish those who engage in this dangerous behavior. The legal blood alcohol concentration (BAC) limit is typically set at 0.08% in most states, but it's important to note that even a small amount of alcohol can impair one's judgment, coordination, and reaction times, putting oneself and others at risk on the road.
The consequences for driving under the influence (DUI) can be severe, including fines, license suspension, mandatory alcohol education programs, and even imprisonment. Additionally, DUI convictions can have long-lasting legal and personal ramifications, affecting employment, insurance rates, and more. As a result, responsible drinking and using designated drivers or alternative transportation options are strongly encouraged to ensure the safety of all road users and to uphold the strict anti-drunk driving culture in the U.S.
Don't Believe Everything You See in the Movies
It's important to recognize that U.S. films often present an exaggerated or dramatized view of American culture and life for storytelling purposes. While they can offer valuable insights into certain aspects of American society, they may not always accurately depict the complexities and nuances of real life in the United States. Stereotypes, sensationalism, and creative liberties are common in the entertainment industry, and viewers should exercise critical thinking and avoid making broad assumptions based solely on what they see in movies or TV shows.
To gain a more accurate understanding of American culture and life, it's advisable to complement media portrayals with real-world experiences, diverse perspectives, and reliable sources of information. Engaging in meaningful interactions, reading, and exploring different regions of the country can provide a more balanced and nuanced view of the United States beyond the cinematic lens.
Refrain from Entering Private Property Uninvited
In most states, it's illegal to enter private property without permission. Always make sure. Don't Ignore Safety Regulations: U.S. safety laws and regulations are in place to protect everyone, so be sure to follow them at all times.
Avoid Shouting in Public Places
Most Americans prefer to keep their conversations private, so shouting or using loud language in public can be seen as rude.
Never Disrespect Gun Laws
Gun ownership is a sensitive topic in the U.S., and gun laws vary greatly from state to state. Make sure you know the laws for your area, and always treat firearms with respect.
Don't Rely on Celebrity Endorsements Too Much
Many companies use celebrity endorsements to get people to buy their products, but don't believe everything you hear – these celebrities are often paid for their opinions!
Don't Be Rude on Public Transportation
Being polite and courteous when using public transport in the U.S. is important, as not doing so can make other passengers uncomfortable.
Don't Abuse the Right to Free Speech
Freedom of speech is a right in the U.S., but it should never be abused or taken for granted – respect other people's opinions and beliefs at all times.
Avoid Making Fun of People's Accents
Different parts of the U.S. have different accents, and making fun of someone's accent can be considered rude and offensive.
Don't Take Photos Without Permission
Photography is a popular hobby in the U.S., but it's important to remember that not everyone wants their picture taken – always ask permission before snapping away!
Don't Be Overly Critical of Local Customs and Beliefs
The United States is a vast and diverse country, and each region boasts unique culture, customs, and traditions. While observing and comparing these regional differences is natural, it's important to approach them with an open mind and a spirit of curiosity rather than criticism. Being overly critical of local customs can potentially offend the people who hold them dear.
Respecting and appreciating regional diversity is a key aspect of American culture itself. Engaging with local customs, trying regional foods, and participating in local traditions can be a rewarding way to learn and connect with the richness of each area. Embracing the variety of cultures within the U.S. contributes to a more inclusive and harmonious society.
Don't Drink Too Much Alcohol in Public
In most states, it's illegal to drink alcohol in public places such as parks and streets, so always check the local laws before indulging.
Never Try to Buy Drugs: Drug use is illegal in the U.S., and attempting to purchase or use them can have serious legal consequences.
Don't Refuse Assistance When Asked
In the United States, offering help to someone in need is regarded as a gesture of kindness, empathy, and respect. Americans value the sense of community and are often willing to lend a hand to those facing difficulties or challenges. Refusing assistance when it's genuinely offered can sometimes be perceived as impolite or dismissive.
This cultural norm underscores the importance of being gracious and appreciative when others extend their help. Accepting help when needed is not viewed as a sign of weakness but rather as acknowledging the mutual support and interconnectedness that underpins American society. It fosters a sense of goodwill, cooperation, and a strong sense of community, reflecting the inclusive and compassionate values often upheld in the U.S.
Avoid Breaking Social Norms
Every culture has its own social norms and expectations – it's important to be aware of these when visiting the U.S. so you don't accidentally offend someone.
Don't Forget to Say "Please" and "Thank You"
Simple politeness such as these are appreciated everywhere, especially in the U.S., where they're seen as a sign of respect.
Following these guidelines will help ensure a pleasant and stress-free stay in the United States! Remember to be respectful and mindful of local customs, and enjoy your time exploring this unique country!
It's also important to remember to purchase travel insurance before you go – this way, you can be sure that any unexpected events or accidents are covered. Having the right cover in place can give you peace of mind while traveling and ensure your visit is safe! Finally, knowing how to get help if you need it while in the U.S. is important. The U.S. Embassy can offer consular assistance in emergencies, so make sure you know how to reach them! Remember these tips for a safe and enjoyable visit to the United States – and have fun exploring this amazing country!
15 Outdated Trends Interior Designers Beg You to Ditch Now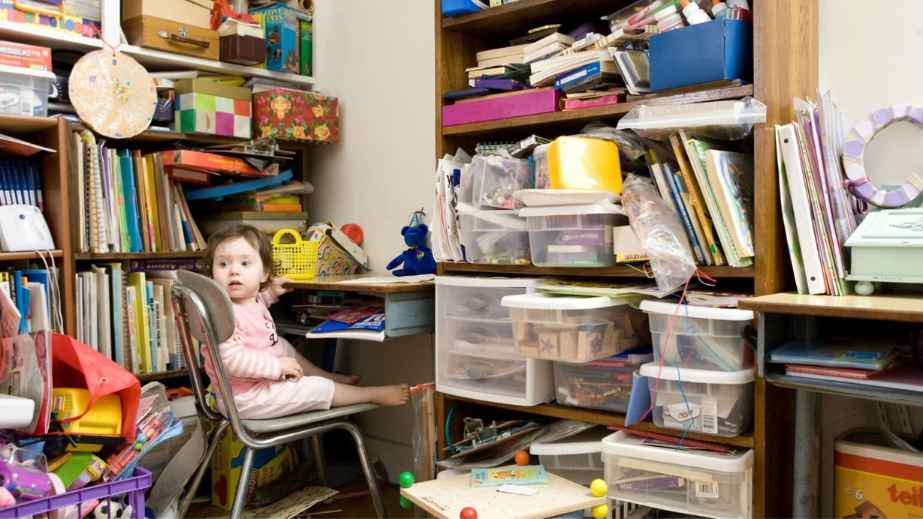 Looking to give your home a makeover but feeling lost? Don't worry; interior design trends can be as fickle as fashion! From wallpaper woes to paint predicaments and furniture faux pas, your choices can make or break your space. Thankfully, interior designers have already done the hard work and uncovered 15 decorating don'ts that they beg you not to follow! Get ready to ditch those outdated trends and avoid the pitfalls when renovating your living room or bedroom.
15 Outdated Trends Interior Designers Beg You to Ditch Now
The 12 Best Microwave Air Fryer Combo (2023)
Air fryers offer a healthier alternative to deep frying and can be used to cook various foods. But what if you could have the best of both worlds?
The 12 Best Microwave Air Fryer Combo (2023)
10 Big Things Non-Americans Believe All Americans Have In Their Homes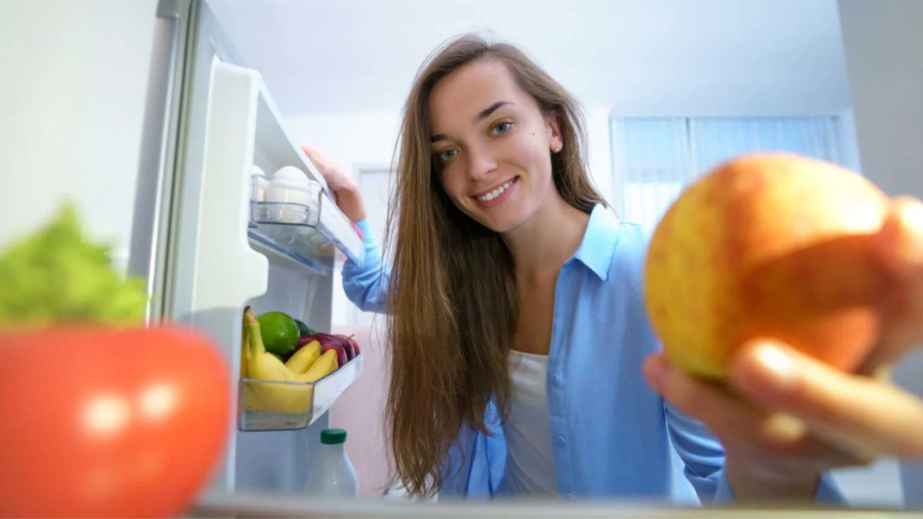 Having the perspective of someone on the outside looking in can make you rethink what you're accustomed to every day. This can be as simple as your specific life to the lives of a country as a whole. People who don't live in America shared their thoughts on what they thought every American had in their homes on an online forum. Whether these ten items are genuinely in every household in the U.S. is up to you to decide.
10 Big Things Non-Americans Believe All Americans Have In Their Homes
14 Outdated Trends Interior Designers Beg You to Ditch Now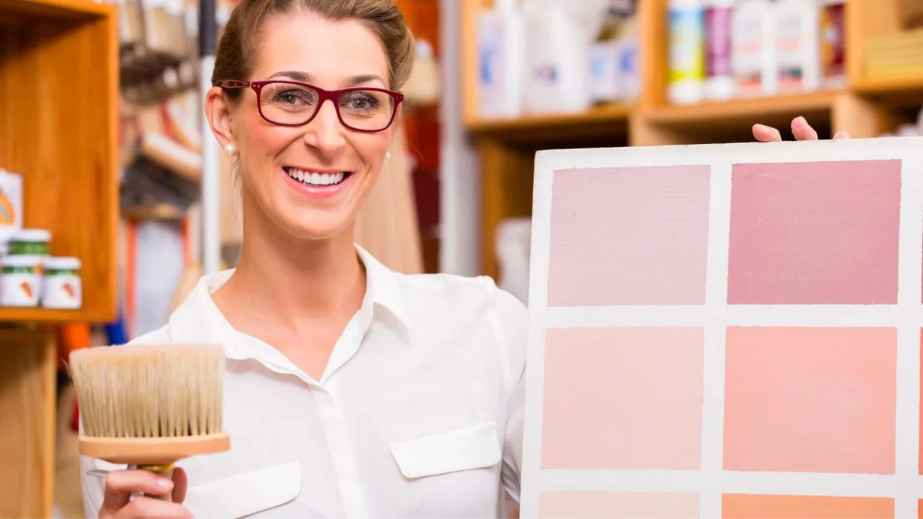 If you're interested in enhancing your home's look but unsure how to begin, you're not alone. Interior design trends are constantly changing, making it challenging to stay up-to-date. With wallpaper, paint colors, and furniture options to consider, it's crucial to make well-informed decisions to achieve the desired aesthetic for your space.
14 Outdated Trends Interior Designers Beg You to Ditch Now
20 Home Renovations That Will Hurt Your Home's Value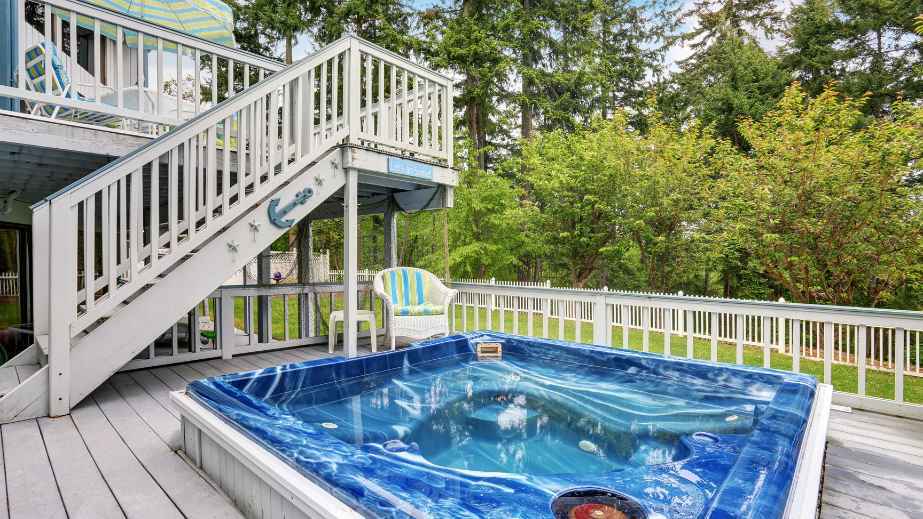 We all want to increase the value of our homes, but not every home improvement project will do that. Some renovations can hurt your home's resale value and cost you more than they are worth in the long run.