Being a woman is a unique experience filled with joys, challenges, and subtleties that shape the journey. However, while they might go unspoken in everyday conversation, certain aspects of womanhood can be a source of quiet frustration.
Here are the 17 things women may silently struggle with, aiming to foster an open dialogue and a more profound understanding of these experiences.
The Pink Tax
It's frustrating to pay more for products simply because they are marketed towards women. From razors to dry cleaning, the 'Pink Tax' adds up. In fact, a study by the New York City Department of Consumer Affairs found that products for women cost 7% more on average than similar products for men.
Gender Wage Gap
Women continue to earn less than men for doing the same work. As per the latest data from the U.S. Census Bureau, women earn 82 cents for every dollar a man earns. This disparity is even higher for women of color.
Expectations Regarding Appearance
The societal pressure on women to look a certain way can be overwhelming. Women are often judged more harshly on their appearance than men, as reflected in the saying, "The first impression is the last impression."
Limited Representation in Leadership
Despite progress, women are still under-represented in leadership positions. Catalyst, a worldwide group that promotes women in the workplace, reports that 26.5% of S&P 500 executives, senior managers, and managers are women.
The Double Burden of Work and Home
Women often shoulder the 'double burden' of paid work and unpaid domestic duties. According to the UN, women do 2.6 times more unpaid care and household labor than males.
Violence and Harassment
Women face anxiety and uncertainty from job sexu@l harassment and domestic abuse. The CDC states that an intimate relationship has physically abused one in three women.
Limited Access to Education
Girls in many parts of the world are denied access to education. As Malala Yousafzai, an advocate for girls' education, said, "One child, one teacher, one book, one pen can change the world."
Lack of Control Over Reproductive Health
Women's right to decide about their bodies is often challenged or restricted. These include access to contraceptives and safe @bortions.
The Glass Ceiling
Despite qualifications and experience, women often face an invisible barrier to advancement in the workplace, known as the 'glass ceiling.' It's a systemic issue that remains prevalent despite strides towards equality.
Menstruation Taboos
Period stigma and lack of access to menstrual products are global issues. UNESCO estimates that over 130 million girls are out of school due to menstrual stigma and lack of facilities.
Inequality in Health Research
Women's health issues often get less attention and funding in medical research. "Women's health is an everybody issue. It's time we see it that way," says Dr. Paula Johnson, a pioneer in women's health.
Stereotyping of Women's Abilities
Women in traditionally male-dominated fields such as STEM or sports often must work harder to prove their competence.
Body Shaming
Women of all sizes are subjected to body shaming. As actress and body positivity advocate Jameela Jamil says, "What a woman does with her body is not your business."
Expectation to Multitask
From work to house management to children, women must balance several jobs.
Age Discrimination
Older women face unique challenges, including ageism in the workplace and society's negative views on aging.
Lack of Female Mentors
In male-dominated industries, there's often a lack of female mentors, which can hinder women's career advancement.
Childcare Responsibilities
Despite societal change, women are still often the primary caregivers for children, which can impact their career progression. As Sheryl Sandberg, COO of Facebook, said, "The blunt truth is that men still run the world."
15 Old-School Etiquette Rules That Have Disappeared
Good manners and etiquette are essential for navigating the world respectfully and civilly. But over time, specific etiquette rules have gone by the wayside as society has evolved. Here are fifteen old-school etiquette rules that have disappeared from modern life.
The 13 Best Calming Dog Beds of 2023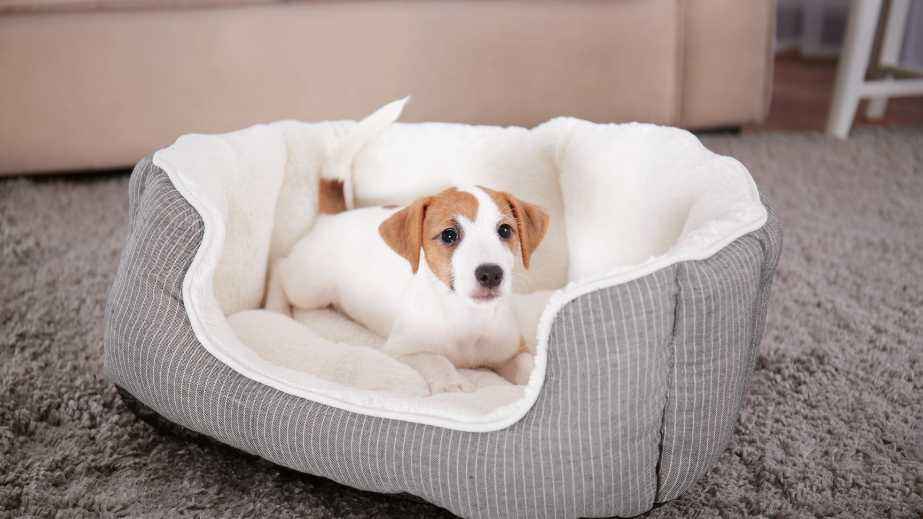 Dogs are usually delighted creatures but can have their anxieties. Dogs might have concerns about being alone or left in a particular place or situation; otherwise, many dogs might be anxious because of changes to their routine. There is no better way to treat this than to help them feel safe and secure by getting them the best calming dog bed.
The 13 Best Calming Dog Beds of 2023
21 Things That Drive Guys Crazy When Women Do Them
In relationships, specific actions may repel men. Recently, the Reddit community shared its top dislikes regarding women. While it's crucial to be true to yourself and acknowledge that every person is unique, learning what some men find unappealing may help.
15 of The Worst Lies Women Have Heard From Men They Were Dating
Welcome, dear reader, to the wild roller coaster of dating mayhem. The romantic realm is, at times, riddled with the bizarre and the ridiculous, as is evident from the tales our lovely ladies have shared with us. Sit tight as we check out an astonishing compilation of the most outrageous lies ever told by men.
Are You Doing These 20 Things That Repel Women? Time to up Your Game, My Friend!
Gentlemen, we need to talk. Are you puzzled about why women seem to be opposed to your charm? Before you start blaming it on your horoscope or the alignment of the stars, it might be time to take a good, hard look at yourself. It's not them, it's you.