In any relationship, feeling loved and appreciated is essential. Thus, knowing how to express love in a way that resonates with your partner becomes crucial. Here are 16 thoughtful ways women can make their men feel loved.
Whether through small, everyday actions or grand gestures, these tips can strengthen your bond and fill your relationship with warmth and affection. The key is maintaining open communication, ensuring your actions align with your partner's love language.
Give Compliments
"Eleven years ago, a girl complimented me about my beautiful eyes. I can recall that moment vividly as if it happened just today." "Similarly, a coworker once complimented me, and even after two years, it still makes me smile. "These anecdotes shared by men emphasize how compliments matter to them.
Show Affection with Thoughtful Gestures
Many men have longed for the blissful sensation of a head scratch. Another shared passion that emerged is giving a hug, which occasionally evokes warm and delightful emotions. And, of course, we mustn't overlook the heavenly sensation of a gentle back rub. Men desire all these physical affections, for they serve as kindling to keep the flame of love alive in any relationship.
Ask questions about things he likes
People come in a multitude of shades; our preferences can vastly differ. When we ask questions, it demonstrates our genuine concern for someone's interests. It provides an opportunity for a deeper understanding of their emotions and character.
Take a genuine interest in his Passions.
A particular commenter shared their gaming routine, where they spend a few nights a week playing Destiny 2 with friends. Even though their partner isn't a gamer, she surprises him with a beautifully crafted cross-stitched tapestry adorned with the game's class sigils. This thoughtful gesture brings him immeasurable joy. It's heartwarming to see how expressing interest in each other's hobbies can foster a deep sense of love and respect, ultimately strengthening emotional bonds.
Jetpacking
Allow me to embrace the role of the little spoon while I cite a quote from James Joyce. Jetpacking, or spooning, involves the smaller individual tenderly enveloping the larger one from behind, creating a warm and comforting "jetpack" hug. Although it may seem peculiar, this practice can offer an excellent opportunity to reconnect with your partner.
Trust him
Boost your man's confidence by believing in him and giving him the space to make decisions and express opinions. Create a safe and loving environment for open and honest communication. Trust requires constant nurturing and communication.
Surprise Him Occasionally
Surprising him with a thoughtful gift or a well-planned date is a great way to show that you think about him often. You can do something special or take actions you know will mean something to him.
Appreciate His Efforts
By Acknowledging his small efforts, you'll see your partner continuously striving to please you. He's your hero, so show appreciation for his hard work and dedication. Recognizing his actions will not only make him feel noticed but also valued.
Support/Encourage him
Offer encouragement and reassurance to that individual, reminding him that he possesses worth, importance, and love. Provide support during moments of self-doubt and when his faith in himself wavers. Society often discourages men from expressing their emotions, but they need as much help as anyone else.
Put in Effort
Relationships require effort from both parties. In a shared experience, a man reflects on the emotional exhaustion of being the sole pursuer in his marriage, leading to separation and divorce after seventeen years together. The constant expectation to initiate physical intimacy took a toll on him, leaving him drained and unsatisfied.
Words of affirmation
Regularly affirm your love for him through words. It will reinforce your feelings and make him feel cherished.
Respect His Boundaries
We often overlook the need for healthy boundaries in intimate relationships. Respecting your partner's autonomy in deciding when and how they want to engage intimately is essential. If his desires differ from yours, avoid pressuring or guilt-tripping him. Also, remember to respect his relationships with friends and family, honoring their boundaries.
Prioritize Quality Time
Set aside special moments to enjoy each other's company through cooking, listening to music, or discussing a book. Quality time is essential for strengthening your connection and takes the pressure off creating "perfect" dates.
Be His Confidante
Encourage your partner to express his emotions and thoughts openly. Actively listen to create an atmosphere of understanding and support. If needed, employ gentle humor as a means for him to express his anxieties and uncertainties without feeling overly vulnerable or criticized.
Encourage His Hobbies And Interests
Supporting him in his pursuits is another way to show that you care. Invite him to do things with you that you know he loves, whether a sport or an art class. This shared experience will help connect the two of you from different perspectives and enhance your relationship further.
Spice up the relationship.
Don't be afraid to try something new and exciting. I thought of an amusing remark: "Imagine yourself in a lifeguard outfit while I'm relaxing in the bathtub, just in case any imaginary sharks decide to show up." Engaging in enjoyable activities revitalizes relationships and keeps the spark alive.
20 Things Women Do During Intimacy That Men Hate
Let's put it out there, folks: the dance of intimacy can sometimes resemble a beautifully choreographed ballet, and other times, more like an episode of 'Dancing With The Stars' gone completely haywire. We must remember that communication is vital as we navigate the tricky terrain of 'do's and don'ts' in the bedroom. But let's face it; some things are just better left unsaid.
20 Things Women Do During Intimacy That Men Hate
299 Essential Household Things To Buy for a New House
299 Essential Household Things To Buy for a New House
13 Stupid Things Women Do To Men, But Men Can't Do to Them
Regarding relationships, there's a frustrating double standard that often goes unnoticed. Women can do certain things that irk men, but when men do the same, women find themselves powerless to react. Here are thirteen examples of this phenomenon, diving into how women can unknowingly annoy their male partners without consequences.
13 Stupid Things Women Do To Men, But Men Can't Do to Them
10 Reasonable Ways Some Male Folks Justify Cheating On Their Partners
10 Reasonable Ways Some Male Folks Justify Cheating On Their Partners
20 Things Men Do That Make Women Uncomfortable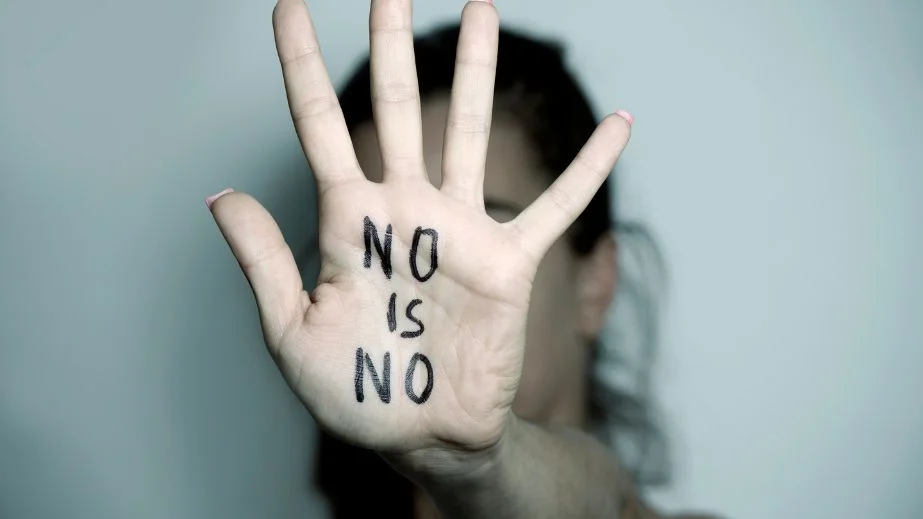 Gentlemen, fasten your seatbelts! We're about to dive into a pool of male behaviors that have women wrinkling their noses faster than finding spoiled milk in their morning coffee. Let's tackle 20 habits women find as enticing as a wet blanket!