Respect is a fundamental value that we all seek from our peers, colleagues, friends, and family. It is the cornerstone of healthy relationships, be it personal or professional. However, earning respect involves much more than just being kind or generous.
Some certain behaviors and actions can inadvertently lead to a loss of respect. These "20 Things You Must NOT Do if You Want People to Respect You" will provide insight into the behaviors that might prevent others from respecting you and the steps you can take to avoid them.
Losing Respect For Yourself
No one will respect you if you don't have respect for yourself. As licensed clinical psychologist Jaime Zuckerman explains, "Our level of self-respect serves as a blueprint, guiding others in how to interact with us."
Seeking Other's Approval of Yourself
If you are hungry for the admiration and approval of others, they can easily use it to manipulate you.
Lowering Yourself for Anyone
Humility is admirable, but don't fall into the trap of believing you must lower your standards to please everyone.
Pointing Out Your Invisible Flaws
If you're constantly second-guessing yourself or pointing out your invisible flaws, people will think less of you.
Constantly Being the Target of Jokes
If you consistently subject yourself to being the target of jokes, the group's laughing stock, or enduring continuous mockery under the guise of "fun," you won't earn the respect you deserve.
Giving Too Much
The expression, "Give them an inch, they'll take a mile," holds for a reason. Some individuals will take advantage of your generosity when you give without limits.
Letting Bad Things Done to You Slide Every Time
This doesn't mean you should always act aggressively, but don't be afraid to draw a line in the sand when necessary.
Not Paying People Back
Failing to repay someone conveys a lack of regard for their hard-earned money and generosity. A recent study revealed that nearly 75% of individuals would terminate a friendship if not reimbursed for owed funds.
Not Keeping Promises
"I once had an ex-boyfriend who frequently made commitments but failed to fulfill them, not even the simplest tasks that would have taken minutes. As a result, my admiration for him waned."
If you commit, you must act upon it to garner respect. Otherwise, it's better to refrain from making pledges altogether.
Asking Outright for Someone's Respect
Respect needs to be earned, not demanded.
Smelling  Unpleasanty
While it may appear shallow to disregard someone solely due to their scent, the truth remains that many individuals assess others based on their hygiene.
Being Rude
Displaying rudeness and vulgarity will not garner admiration but engenders a reluctance in others to forge connections with you.
Disrespecting Others
Disrespecting or belittling someone else is never the right way to go. "They may forget what you said – but they will never forget how you made them feel." – Carl W. Buehner.
Arguing Pointlessly
There's no need to prove your point in a debate if you don't have any substantial evidence. You should only jump into the fray if you are well-versed in the subject matter and can provide a constructive argument. 
Being Dishonest
As the adage goes, "Trust takes years to build, seconds to break, and a lifetime to mend." Dishonesty is a surefire way to break this bond, making it difficult to connect with others.
Making Excuses
It's one thing, to be honest about your mistakes or weaknesses, but it's another to make excuses constantly. People won't respect you if they feel you're always trying to get out of responsibility.
Spreading Malicious Rumors
It reveals a lack of integrity and disregards others' feelings and reputations.
Queue-Jumping
Nobody enjoys waiting in line, and it's no shocker that people despise line-cutters.
Being Too Casual in Formal Setting
It is essential to be mindful of the context in which you engage with others and adapt accordingly. Being excessively casual in formal settings may lead others to form a diminished opinion of you.
Being Self-Centered
Self-centered individuals dominate conversations, make decisions unilaterally, and lack empathy. This behavior can result in a loss of respect from peers due to their perceived disregard for others' feelings and perspectives.
12 Innocent Habits That Reveal a Lot About Your Personality
Who knew that the little things we do, often unconsciously, could speak volumes about our personalities? From the way you hang your toilet paper roll to how you handle your smartphone, these tiny routines are like puzzles waiting to be solved. After all, 'The devil is in the details,' or in this case, 'The personality is in the peculiarities.' So, buckle up!
12 Innocent Habits That Reveal a Lot About Your Personality
5 Best Quiet Blenders of 2023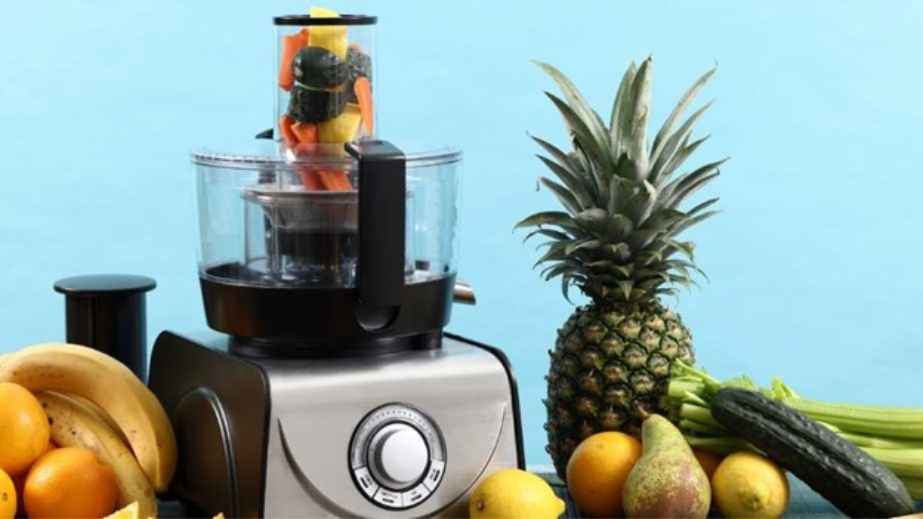 Do you want a blender that won't disturb your quiet? If so, you're in luck! In this post, we will be discussing some of the best quiet blenders on the market. These quiet blenders produce minimal noise by design, so you can blend without fear of disturbing those around you.
Are You Hiding Your Insecurities? These 15 Secret Signs Will Reveal the Truth
Insecurities can hinder us from living life to the fullest, holding us back from pursuing dreams, achieving goals, and forming meaningful relationships. Recognizing and addressing these insecurities can be challenging, making personal growth a difficult journey.
Are You Hiding Your Insecurities? These 15 Secret Signs Will Reveal the Truth
12 Habits You Must Give Up if You Want to Be Successful
Do you know what a fun paradox is? The habits you've nurtured could be the things standing between you and success. Yep, you heard it right. If your success was a shiny new car, some of your habits are those annoying potholes on the road that make the ride less enjoyable.
12 Habits You Must Give Up if You Want to Be Successful
15 Surprising Habits You're Unconsciously Doing Because You Believe Everyone Hates You
Do you ever feel like everyone around you hates your guts? Do you have the feeling that no matter what you do, it's never good enough for anyone else? If so, then this is a sign that something may be wrong with your thought patterns and beliefs.
15 Surprising Habits You're Unconsciously Doing Because You Believe Everyone Hates You