Traveling opens a world of experiences, letting us explore different cultures, cuisines, and customs. However, what might be acceptable or commonplace in one country could be considered disrespectful or even illegal in another.
This guide, "15 Things You Should Never Do in Other Countries," is designed to help you navigate these cultural nuances and ensure that your travels are enriching and respectful.
Touching People's Heads in Malaysia
In Malaysia, touching someone's head is considered profoundly disrespectful. According to local customs and beliefs, the head is believed to be the sacred and spiritual part of the body, home to the soul. So, whether playing with a child or casually patting a friend on the head, refrain from doing so to respect cultural norms and prevent unintentional offense.
Hiking While Naked in Switzerland
The Swiss have a unique relationship with nature, and it's not uncommon to see people dip in mountain streams or picnic by a serene lake. However, hiking while naked is not tolerated and can attract hefty fines. This peculiar rule was enforced after a German man decided to trek through the Swiss Alps au natural, leading to complaints from locals.
No Reincarnation in Tibet
In Tibet, a spiritually rich country where Buddhism thrives, respecting their views on life and death is vital. While many assume all Buddhists embrace reincarnation, some schools of thought have different beliefs, especially within Tibetan Buddhism. They adhere to the concept of rebirth, emphasizing continuity of consciousness rather than the soul's return to a new body. Misunderstanding or disregarding this concept may cause offense.
Giving Even Numbers of Flowers in Russia
In Russia, it is essential to remember that the even number of flowers is strictly reserved for funerals. This tradition stems from an old belief that pairs or even numbers symbolize death, while odd numbers are associated with life and joy. Offering an even number can be considered a bad omen and highly offensive.
Wearing Revealing Clothes in the Middle East
In the Middle East, respecting the local customs and dress code, mainly clothing, is crucial. Wearing revealing attire is considered impolite and could lead to unwanted attention or a breach of laws. Therefore, if you visit this region, ensure your clothing is modest.
Eating Everything on Your Plate in China
In China, the dining custom differs from the "clean your plate" mentality. Surprisingly, finishing all food is seen as impolite. This tradition is rooted in the belief that the host didn't provide enough if guests eat everything. Therefore, leaving some food on the plate signifies the host's abundance and guest's satisfaction.
Smoking Tobacco in Bhutan
The sale and use of tobacco are strictly prohibited, making Bhutan the only country where tobacco consumption is illegal. This legislation promotes public health, and violations can incur fines or even imprisonment.
Spending Your Pennies in Canada
The Royal Canadian Mint officially ceased the distribution of one-cent coins, commonly known as pennies, in 2013. While they remain legal tender, many businesses have stopped accepting them due to the inconvenience of counting and handling such minor changes. Instead, transactions are now typically rounded up or down to the nearest five cents when paying with cash.
No Bikinis in Barcelona
In 2011, the city council passed a law making it illegal to wear shirtless or swimwear in public spaces that are not swimming pools or beaches. This ordinance resulted in locals' complaints about the casual beach attire sported by tourists in historic sites, parks, and restaurants. So, enjoy the city's beautiful beaches in your bikini in Barcelona, but remember to cover up as you move away from the sand.
Camouflaging in The Caribbean
In many Caribbean countries, such as Barbados, Jamaica, and St. Lucia, camouflage is illegal and reserved strictly for military personnel. This regulation is strictly enforced, and tourists have been known to be fined or have their camouflage items confiscated.
Feeding Pigeons in San Francisco
When in San Francisco, avoid feeding pigeons due to strict regulations against them. Pigeon feeding contributes to overpopulation, disease spread, and sanitation issues. These birds become dependent on human food, lacking essential nutrients for survival.
Peeing in the Ocean in Portugal
Although this might seem harmless, in Portugal, it's illegal. This law is enforced to maintain the beautiful Portuguese water bodies' cleanliness and ensure a pleasant swimming experience.
Buying Chewing Gum in Singapore
Since 1992, chewing gum import and sale in Singapore have been strictly prohibited. This uncommon law aims to maintain public cleanliness due to gum-related maintenance issues. Ordinary chewing gum is not accessible, but therapeutic, dental, or nicotine gum can be obtained with a doctor's or registered pharmacist's prescription.
Tipping in Japan
Unlike in many Western countries where tipping is seen as a gesture of appreciation for service, in Japan, it is believed that good service should be standard and does not require an additional reward. Attempting to tip can lead to awkward situations as it's not a part of their cultural practices.
High-Heels Not Allowed in Greece
In Greece, wearing high heels is considered inappropriate at certain historical sites. This is due to the potential damage the stiletto points can cause to the ancient monuments, eroding the preserved heritage.
Source:
BeAmazed – Things You Should Never Do in Other Countries
20 Quintessentially American Foods That Will Make Foreigners Gag and Cringe!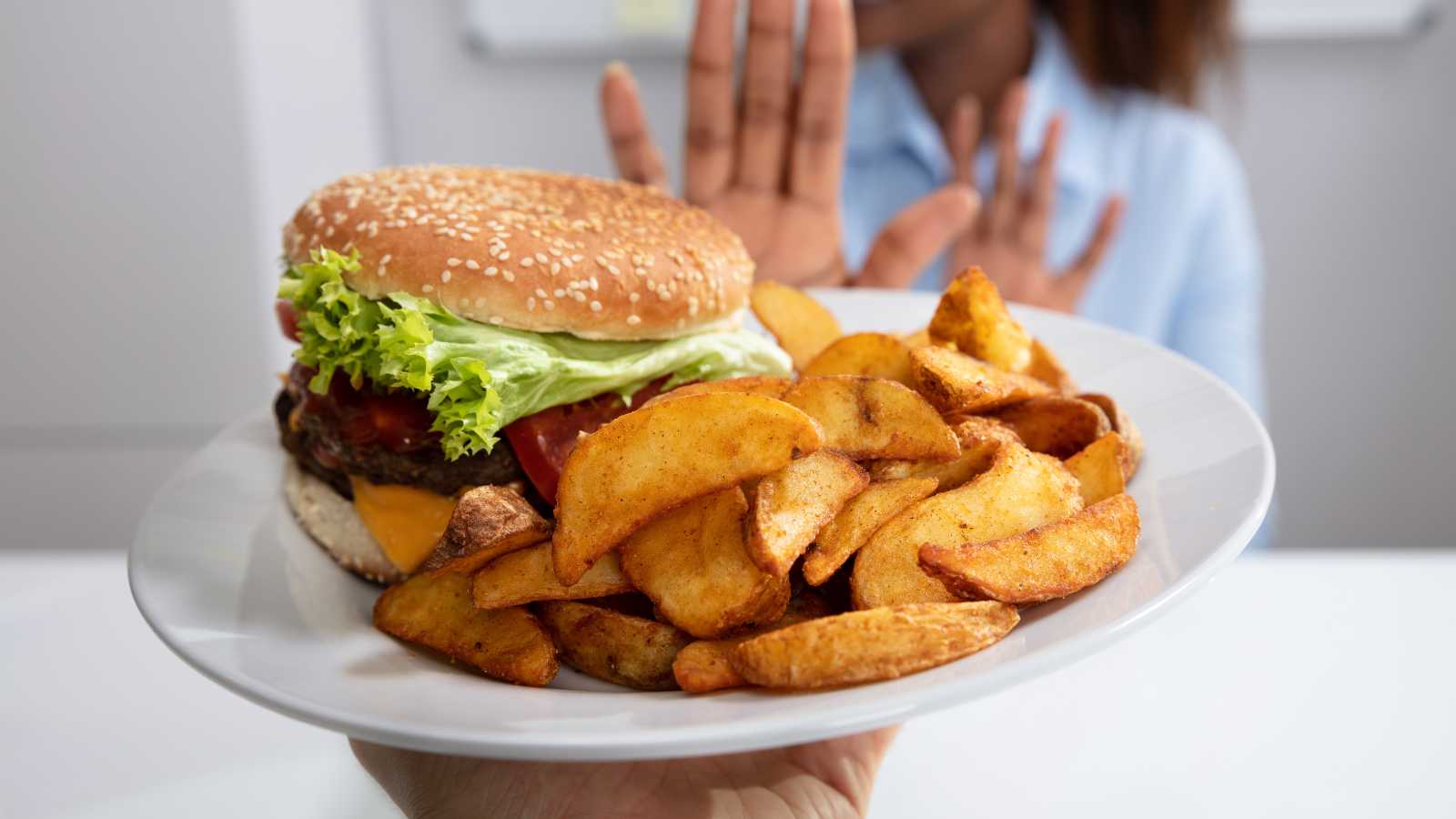 Food has the power to bring people together, but certain dishes can be unsettling for people from different cultures. American cuisine is distinct, often featuring dishes that may seem peculiar to those who are not accustomed to it.
20 Quintessentially American Foods That Will Make Foreigners Gag and Cringe!
5 Best Quiet Blenders of 2023
Do you want a blender that won't disturb your quiet? If so, you're in luck! In this post, we will be discussing some of the best quiet blenders on the market. These quiet blenders produce minimal noise by design, so you can blend without fear of disturbing those around you. 
We'll also discuss some of the features you should look for when shopping for a soundproof blender. So whether you're looking for a new blender or want to know more about Quiet Blenders, read on!
20 Common Health Myths That Are Ruining Your Well-being
We all want to be healthy and happy, but there are many misconceptions about health that could be keeping us from achieving our goals. These 20 common health myths are ruining your well-being.
20 Common Health Myths That Are Ruining Your Well-being
10 Dangerous Side Effects of Eating Too Many Eggs, According to Science
Eggs are a staple in many people's diets. They are packed with protein and nutrition, making them an easy go-to for breakfast or lunch. However, eating too many eggs can have its risks. From high cholesterol levels to increased cancer risk, plenty of side effects are associated with overindulging in this food item.
10 Dangerous Side Effects of Eating Too Many Eggs, According to Science
20 Foods You Thought You Hated as a Kid But Now Crave Daily
Do you ever find yourself craving foods that you used to hate as a child? It's totally normal, and in fact, it's quite common. We all have our own unique tastes and preferences when it comes to food, but sometimes those tastes change over time.