There lurk intriguing tales and unsolved mysteries that are as captivating as celebrities in the mesmerizing universe of showbiz, where glitz and glamour reign supreme.
Shrouded in speculation and clouded by conspiracy theories, these stories spark endless debates among fans and critics, leaving them on a constant quest for the truth. Let's unearth 12 unbelievable celebrity conspiracy theories that continue to fascinate and baffle, causing ripples in the tranquil pond of the entertainment world. Hold tight, for you are about to tread a path where fiction blurs into reality.
All Celebrities Are Part of the Illuminati
This theory suggests that every successful celebrity is initiated into this clandestine organization once they reach a certain level of fame or influence. From Jay-Z and Beyoncé to Lady Gaga and Rihanna, countless celebrities have been alleged to be members, seemingly affirming their membership through cryptic symbols and gestures.
While there's no concrete evidence to validate these claims, the theory persists, fueled by the enigmatic allure of the entertainment industry and the human tendency to seek patterns and hidden meanings.
Justin Bieber Is a Lizard Person
This conspiracy theory goes beyond the usual celebrity gossip, alleging that Bieber is, in fact, a lizard person. Yes, you read that right! This theory first emerged during a live interview in Australia when some viewers suggested that a technical glitch, which momentarily distorted Bieber's eyes, was evidence of his reptilian identity.
Despite the absurdity, this theory has managed to captivate the imagination of many, spawning countless social media threads and online debates. So the next time Bieber's hit song plays, remember, some believe he's more `Despacito` lizard king than a pop prince.
Sight to Stevie Wonder
As hard as it is to believe, the rumor has maintained momentum over the years thanks to some intriguing anecdotal evidence. Fans often point to instances where Stevie Wonder, known to have been blind since infancy due to premature birth, appears to react to visual cues.
Notably, a video clip showing him catching a falling microphone stand on a live broadcast led many fans to question the authenticity of his blindness. However, it's important to remember that being blind doesn't mean a complete absence of light perception, and many blind people develop other senses to a high degree to compensate. Despite the alluring mystery, respect for Wonder's phenomenal talent and personal narrative should remain at the forefront.
Keanu Reeves and the Fountain of Youth
This immortality theory sparks considerable chatter among fans and conspiracy theorists alike. The basis? A series of portraits and historical photographs that showcase striking resemblances to the 'John Wick' star, Keanu Reeves, dating back as far as the 16th century, leading some to believe that Keanu has been gracing the earth for centuries.
While imagining our 'Neo' outlasting the sands of time is delightful, there is a more reasonable explanation – a doppelgänger phenomenon. But isn't it more fun to believe in the immortal Keanu?
Steve Jobs Cheated Death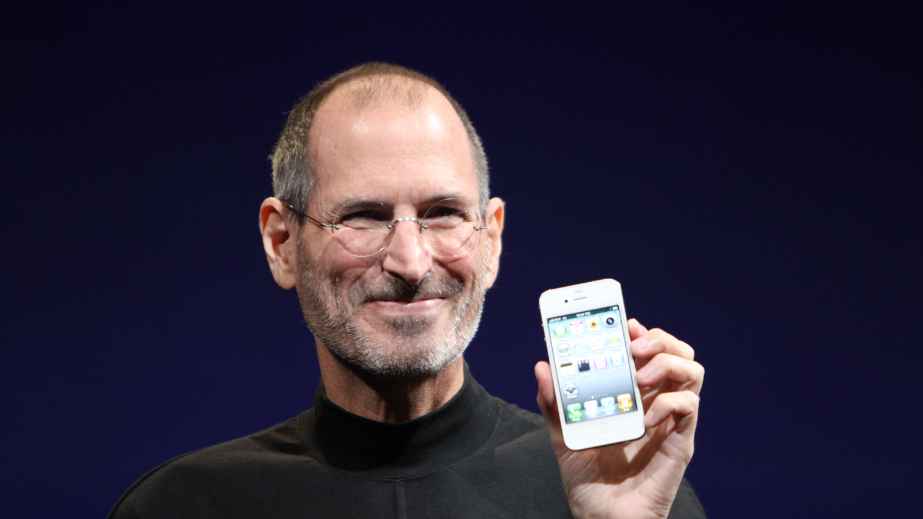 A visionary and revolutionary force in the tech world, Steve Jobs' passing in 2011 left a profound void. But a widely circulated theory suggests that Jobs, unwilling to leave his work unfinished, found a way to cheat death.
The proponents of this theory draw upon a myriad of 'evidence,' from blurry photographs of a Jobs lookalike to alleged hidden messages in Apple's product releases. While compelling for some, this theory mirrors our collective refusal to let go of iconic figures and our desire for immortality in the face of mortality's undeniable reality.
Avril Lavigne Replaced by a Body Double
There's an enduring theory that Avril Lavigne, overwhelmed by the pressures of fame at a young age, took her own life in 2003, and her record company, not wanting to lose their cash cow, replaced her with a doppelganger named Melissa Vandella.
Supporters of this theory point out subtle changes in the punk-rock pop princess' style, voice, and even the shape of her face in photos post-2003 as evidence. While it's a wild and darkly intriguing theory, it's important to remember that at its core, it's just that – a theory bereft of concrete evidence.
Beyonce Knowles Is Solange's Birth Mother
The theory suggests that Beyoncé was impregnated as a teen, and the family decided to raise Solange as Beyoncé's sister instead of her daughter to protect her burgeoning career.
Supporters of this theory often cite Beyoncé's mature poise at a young age and the somewhat ambiguous timeline of her early career. Despite the lack of concrete evidence, it's an audacious theory that sends fans into spirals of speculation.
Nicolas Cage Is a Vampire
This wild speculation arose when a vintage photo from the 1870s surfaced on eBay, resembling the Hollywood actor Nicolas Cage. The seller was convinced that Cage was a creature of the night who reinvents himself every 75 years.
While the idea may seem preposterous to the skeptics, some fans love entertaining the thought, adding a layer of mystique to Cage's eccentric and enigmatic persona. Indeed, it's all in good fun… right?
Marilyn Monroe's Death Was a Murder
Some believe Marilyn Monroe's death was not a simple overdose, as officially reported, but a cold-blooded murder. This theory posits that Monroe had become entangled in a web of political intrigue due to her alleged affairs with the Kennedy brothers and was silenced to prevent the leakage of sensitive information.
While this theory circulates heavily among conspiracy enthusiasts, it remains unproven – a tantalizing riddle wrapped around the enigma that was Marilyn Monroe.
Katy Perry Is JonBenet Ramsey
One of the stranger celebrity conspiracy theories that fans can't seem to get enough of is the claim that pop sensation Katy Perry is actually JonBenet Ramsey, the young beauty queen who tragically lost her life in 1996.
The proponents of this theory base their beliefs on what they perceive as striking facial similarities between the two and the fact that Perry has never publicly shown any childhood pictures of herself. The theorists assert that Ramsey's demise was faked, and she was raised under a new identity – Katy Perry.
Tupac Shakur Still Walks the Earth
Despite Tupac Shakur's tragic demise in a drive-by shooting in Las Vegas in 1996, legions of fans and conspiracy theorists insist that the iconic rapper is alive and well, living in secret. This theory is fueled by purported sightings, cryptic lyrics in posthumous releases, and the mysterious circumstances surrounding his death.
What fuels this belief further is that Tupac's body was swiftly cremated the day after the shooting, leaving many questioning the authenticity of the reported events.
President Obama Is Malcolm X's Son
This theory hinges upon the uncanny physical resemblance between former President Barack Obama and civil rights activist Malcolm X. Supporters argue that their shared charisma, eloquence, and leadership skills aren't a coincidence but a testament to a genetic link.
However, it's crucial to note that these claims are purely speculative, with no concrete evidence to support them. The story continues to fascinate and bewilder fans, stirring lively debate across online platforms and adding an extra layer of mystery to the legacy of these two influential figures.
Top 10 Conspiracy Theories That Turned Out to Be True
Conspiracy theories have been around for centuries, and some of them have even turned out to be true. From secret government experiments to hidden agendas, these top 10 conspiracy theories that were proven true will shock you.
Top 10 Conspiracy Theories That Turned Out to Be True
The 13 Best Calming Dog Beds of 2023
Dogs are usually very happy creatures; however, they can have their anxieties. Dogs might have anxieties about being alone or being left in a particular place or situation; otherwise, many dogs might be anxious because of changes to their routine. And there is no better way to treat this than to help them feel safe and secure by getting them the best calming dog bed.
The 13 Best Calming Dog Beds of 2023
The Top 15 Most Outrageous Conspiracy Theories That Will Leave You Asking Questions
Do you ever find yourself questioning the validity of certain events or occurrences in history? You're not alone. In fact, conspiracy theories have been around for centuries and are still popular today. From aliens to secret societies and beyond, these outrageous conspiracy theories will leave you scratching your head.
The Top 15 Most Outrageous Conspiracy Theories That Will Leave You Asking Questions
15 Things That Can't Be True but Actually Are
Have you ever heard something that sounds too good to be true? Chances are, it probably is. But there are some things out there that sound completely unbelievable, and yet they're actually true.
15 Things That Can't Be True but Actually Are
Top 10 Controversial Statements Made by Renowned Scientists
Throughout history, there have been many renowned scientists whose work has shaped the world we live in today. However, sometimes their ideas and theories can be controversial and even met with skepticism from the scientific community. Here is a list of ten controversial statements made by some of the most famous scientists throughout history.