Over the last two decades, the United States has faced challenges that have signaled a shift in its global standing. This doesn't suggest a complete fall from grace but rather an evolving landscape where the country is wrestling with new realities.
To understand this transformation, we must examine 17 key areas where this decline is most conspicuous. Let us embark on this path with open hearts and minds, ready to discover and evolve.
Environmental Degradation
Over the past two decades, environmental degradation in the U.S. has caused scarred landscapes, deforestation, pollution, and biodiversity loss. This affects nature and directly threatens the way of life, causing health problems and disrupting economies.
Escalation of Social Media Addiction
Social media platforms have brought a technological revolution in the 21st century. However, this blessing has become a menace in the U.S., fostering addiction and superficial interactions. Social media addiction quietly erodes society and impacts mental health.
The Opioid Crisis
The opioid crisis in the U.S. has resulted in addiction, high overdose rates, and torn families. It reflects America's decline, combining economic despair and mental health issues. This tragic epidemic exposes our collective suffering and negligence.
Rise in Student Loan Debt
The burden of student loan debt has grown significantly, impacting the futures of millions of Americans. An average debt exceeding $30,000 hinders economic mobility and delays major life milestones.
This financial burden dampens entrepreneurial spirit and affects the vibrancy of the economy.
Income Inequality
Over the past two decades, income inequality in the U.S. has worsened, overshadowing the American Dream. While the wealthy amass riches rapidly, most people struggle with stagnant wages and rising living costs, hindering upward mobility.
This disparity reflects a system in need of reform. It's time to address this issue, as the nation's future depends on closing the wealth gap.
Increase in Obesity
Obesity rates in the U.S. have surged in the past two decades due to unhealthy lifestyles. Adult obesity has increased by 42% in 20 years, leading to health issues like heart disease, diabetes, and certain cancers.
However, making healthier choices and being active can prevent these problems. Let's make a change for a better quality of life!
Rising Healthcare Costs
In the span of the last twenty years, healthcare costs in the U.S. have alarmingly surged. It's not just the uninsured; even those with insurance face burdensome premiums, deductibles, and out-of-pocket expenses.
This cost rise forces many to forgo necessary treatments, impacting their health and quality of life.
Political Divisiveness
Political divisiveness and the 'us versus them' mentality have replaced constructive dialogue and compromise, breeding hostility and hindering progress.
This divisive climate extends beyond Congress, creating rifts in communities and families and hindering democracy's essence of diverse perspectives for the common good.
Deteriorating Public Infrastructure
America's infrastructure has deteriorated over the past two decades, with roads, bridges, and public buildings reflecting degradation instead of prosperity.
Increased usage and deferred maintenance have led to more accidents and inefficiencies. Crumbling concrete and rusted iron symbolizes declining public investment in shared spaces.
Rising Criminal Activities
Sadly the rise in crime in the past two decades reflects America's decline. Fear has replaced the once-secure feeling of neighborhoods.
From theft to organized crime, this trend jeopardizes community safety. Complex causes, including socioeconomic factors, policy changes, and societal shifts, contribute to this worrying trend.
Increasing Homelessness
Homelessness has surged, exposing the harsh reality of a fading American dream—rising rents and limited affordable housing push many into the streets, depriving them of basic shelter.
This crisis highlights economic inequality and its human toll, impacting not just those without homes but also our communities and cities.
Increasing Racial Injustices
Despite progress towards equality, racial injustices have Increased rapidly in the U.S. Communities of color face disproportionate targeting and systemic racism through police brutality, employment and housing discrimination, and racial profiling.
The promise of 'liberty and justice for all' is undermined by stark disparities. We must urgently address this critical issue to restore equality and fairness in our diverse society.
Overworking Culture
Work culture in the U.S. has transformed with a focus on productivity resulting in an 'always-on' environment. This overworking culture hampers creativity, innovation, and employee health.
While companies acknowledge the need for change and prioritize employee wellness, the deeply ingrained culture of long hours and high stress remains a formidable challenge.
Increase in Traffic
Over the past two decades, traffic congestion in the U.S. has soared. Commutes have become endurance tests, with hours wasted in bumper-to-bumper traffic.
This tests people's patience and impacts the environment, fuel economy, and valuable time with loved ones.
Declining Educational Standards
In education, declining standards have plagued the U.S. education system for the past two decades. Student debt, larger class sizes, and deteriorating infrastructure pose significant challenges.
Moreover, the achievement gap between socioeconomic classes leaves disadvantaged students behind.
Declining Life expectancy
Despite healthcare advances, the U.S. is experiencing a shocking decline in life expectancy. Chronic diseases like obesity, diabetes, and heart disease have surged due to sedentary lifestyles and poor dietary choices.
This unsettling trend paints a sobering picture of a nation struggling to protect its citizens' well-being, profoundly affecting individuals, families, and the nation's vibrancy and potential.
Growing National Debt
The skyrocketing national debt exemplifies America's decline in the past two decades. This economic burden, like a ticking time bomb, threatens the nation's financial future.
In just 20 years, the debt has tripled, exerting immense pressure on future generations. The current fiscal choices determine the national debt that is left behind as a legacy.
Over Half a Million Homeless in the U.S: Is America Doing Enough to Combat the Crisis?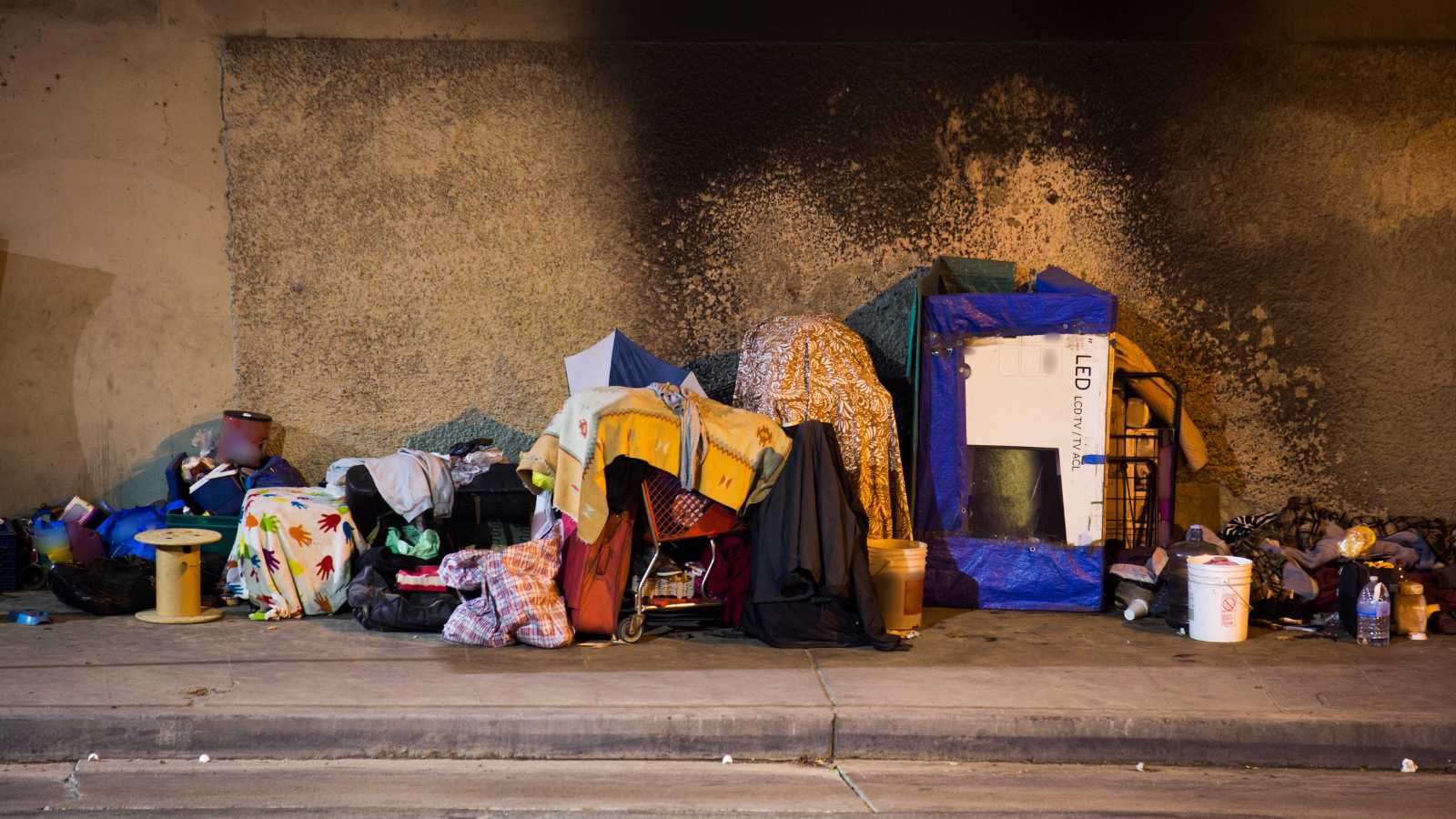 Homelessness remains a critical issue in the United States. Many large and dense cities with scarce affordable housing and resources, such as Los Angeles, San Francisco, and New York City, are grappling with the crisis as they try to provide adequate resources and shelter for the growing homeless population.
Over Half a Million Homeless in the U.S: Is America Doing Enough to Combat the Crisis?
The 13 Best Calming Dog Beds of 2023
Dogs are usually very happy creatures; however, they can have their anxieties. Dogs might have anxieties about being alone or being left in a particular place or situation; otherwise, many dogs might be anxious because of changes to their routine. And there is no better way to treat this than to help them feel safe and secure by getting them the best calming dog bed.
The 13 Best Calming Dog Beds of 2023
13 Biggest Political Scandals in U.S History
The United States has a long and storied history and its share of political scandals. These events have shaped our nation's politics, from Watergate to the Teapot Dome scandal, and left their mark on American culture.
13 Biggest Political Scandals in U.S History
Beyond the White House: 10 American Presidents That Faced Financial Struggles Post-Presidency
The end of a U.S. President's term often marks the beginning of a new chapter in their life, filled with opportunities and challenges. While many presidents have enjoyed post-presidency success, others have faced financial hardships that are not widely known. In this post, we'll explore the stories of U.S. Presidents who faced financial difficulties after leaving office and how they navigated through these challenging times.
Beyond the White House: 10 American Presidents That Faced Financial Struggles Post-Presidency
10 Fundamental American Values on the Brink of Extinction
The rock of our nation is under threat as democratic institutions crumble and the line between truth and falsehood blurs. In a world reshaped by pandemics and crises, it is imperative that we reassess the values that define us – liberty, equal opportunity, and civic duty. Let us refine and fortify these principles that shape our identity, for they are more vital now than ever before.