In the vast and breathtaking tapestry of the natural world, we often find ourselves captivated by the wild. In their untouched and authentic forms, animals carry a certain charm that draws us in, stirring our curiosity and a sense of connection. But imagine, if you will, crossing the line of mere observation to playing and interacting with animals in their wild, natural habitat.
There is an array of wild creatures, intriguing and endearing, that surprisingly enjoy playful interaction with humans. Let's embark on a journey to meet these 12 wild animals and explore the unique bonds they can forge with us.
Dolphins
Dolphins are beloved for their high intelligence and social behavior. Their playful interactions with humans often involve riding alongside boats, leaping out of the water, and even engaging in synchronized swimming with delighted onlookers. These aquatic acrobats exhibit a deep curiosity, making encounters with them in the wild or at marine parks memorable and enchanting experiences.
Meerkats
Despite being wild animals, meerkats exhibit unexpected comfort around humans. They often engage in playful activities such as mock wrestling and chasing after objects like insects or pebbles. Meerkats' inquisitive and social nature allows unique and entertaining interactions with those fortunate enough to observe them.
Elephants
Renowned for their intelligence and emotional depth, elephants can form strong bonds with humans, especially in sanctuaries and conservation centers. These gentle giants often engage in playful activities, such as splashing water, bathing dust, and painting with their trunks. Interactions with elephants allow one to witness their incredible intelligence and playful demeanor up close.
Gorillas
Young gorillas, in particular, share striking similarities with human children regarding play. Their playful antics can include wrestling with fellow gorillas, swinging from branches, and indulging in simple chase games. Observing gorillas at play is entertaining and offers valuable insights into their complex social behaviors and emotional connections.
Sea Otters
Sea otters are renowned for their playful and charismatic behavior. They often engage in various entertaining activities, such as sliding down slopes in the water, playing with floating objects, and even tossing and catching pebbles. These charming marine mammals are a joy to watch as they exhibit their natural playfulness in their coastal habitats.
Seals
Seals are known for their curiosity and willingness to interact with divers and swimmers. Some seals have been observed playing with humans, mimicking their movements, and engaging in playful chases. These marine creatures' playful disposition adds an element of delight to encounters in their oceanic environments.
Parrots
Parrots are brilliant and social birds that can form strong bonds with their human caretakers. They often engage in playful games, such as peekaboo, and may mimic human speech and sounds. Their colorful plumage and entertaining personalities make them cherished companions known for their ability to bring joy through playful interactions.
Squirrels
While squirrels are typically skittish around humans, their playful side often emerges when food is involved. Playful chases and acrobatic displays are common when treats or exploration opportunities entice squirrels. These small mammals bring unexpected moments of amusement to those who observe their playful behaviors.
Kangaroos
Kangaroos can become accustomed to human contact in controlled environments like petting zoos and sanctuaries. They may engage in playful behaviors like hopping alongside or around visitors or playfully display their iconic boxing moves. These interactions offer a unique glimpse into the world of these marsupial jumpers.
Giraffes
Gentle and curious giraffes can be surprisingly playful with humans, especially during feeding times. They may extend their long necks to accept food directly from visitors, creating a playful connection between the world's tallest land animals and admirers.
Beluga Whales
Beluga whales are known for their friendly and pleasant nature. In aquatic parks and aquariums, they engage in playful interactions with humans, including performing flips, playing games, and even "singing" in exchange for food and treats. These interactions offer a chance to appreciate these unique marine mammals' intelligence and captivating antics.
Sugar Gliders
While sugar gliders are not considered traditional "wild" animals, these small marsupials form strong bonds with their human caregivers. Once bonded, sugar gliders become extremely playful and affectionate, often enjoying games of chase, hide-and-seek, and even gliding from one place to another. These endearing creatures provide companionship and entertaining interactions for those who share their lives with them.
The 12 Most Dangerous Things for Dogs to Eat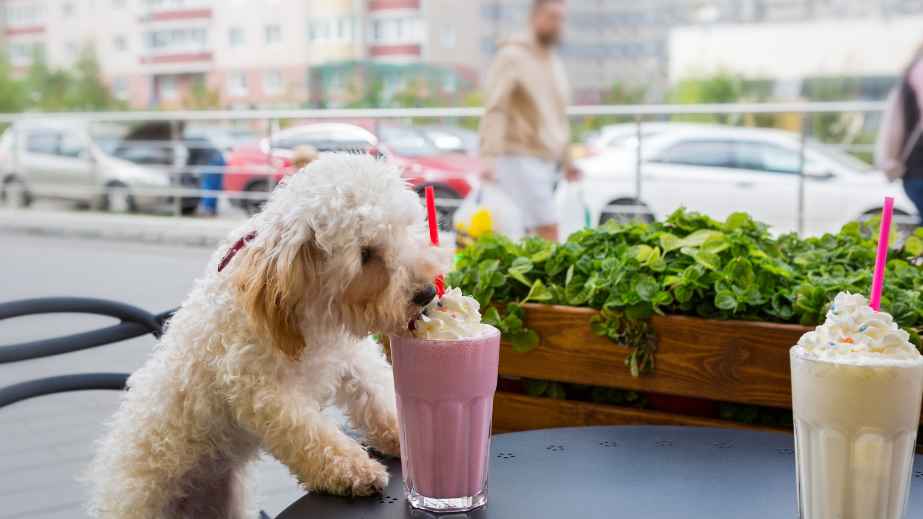 As paw-rents, it's our job to know what suits our furry friends and what doesn't. From the tantalizing whiff of chocolate cake left on the counter to the exotic allure of that unidentified object in the yard, the world of flavors around them constantly tempts our pups.
The 12 Most Dangerous Things for Dogs to Eat
The 13 Best Calming Dog Beds of 2023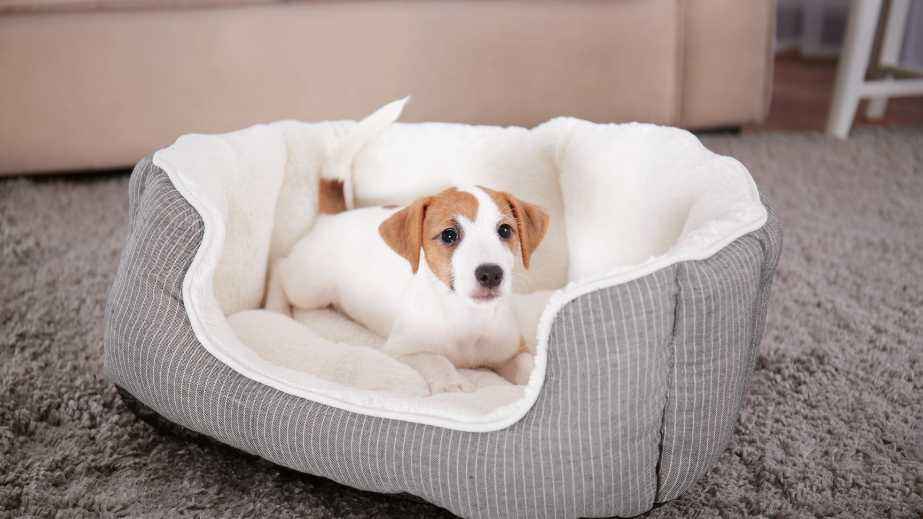 Dogs are usually delighted creatures but can have their anxieties. Dogs might have anxieties about being alone or left in a particular place or situation; otherwise, many dogs might be anxious because of changes to their routine. And there is no better way to treat this than to help them feel safe and secure by getting them the best calming dog bed.
The 13 Best Calming Dog Beds of 2023
15 Dog Breeds with Impressive Lifespan
In the grand realm of canine compatriots, some dog breeds have outpaced others in the lifespan marathon. Like fine wine, they improve with age, gracing our lives with their enduring presence. Let's embark on a remarkable journey to uncover the 15 dog breeds that could become your longest-lasting pals.
15 Dog Breeds with Impressive Lifespan
11 Popular Dog Breeds That the Average Person Should Avoid
Choosing the perfect furry companion is no walk in the park! While many dog breeds make fantastic pets, some may require extra attention, training, or specific living conditions. Finding the right match for your lifestyle and experience with dogs is key. These 11 popular dog breeds are magnificent but may give even the most seasoned pet parent a run for their money!
11 Popular Dog Breeds That the Average Person Should Avoid
20 Rare Dog Breeds You Never Knew Existed
In the vast realm of canine diversity, where over 200 distinct breeds exist, the spotlight often shines brightest on popular ones. But beyond the beloved Labrador Retrievers and French Bulldogs, there are rare breeds with captivating tales, unique traits, and undying loyalty.
Here's an insightful deep dive into 20 lesser-known yet equally enchanting breeds.