Being a responsible dog parent isn't always a walk in the park. While most dog owners are diligent, caring, and committed, we've all crossed paths with a few whose actions leave us shaking our heads.
Here's an exploration of some of the most unfortunate examples of dog parenting we've encountered, serving as stark reminders of what not to do.
The 'Poop Denier' Parent
A rather unpleasant but crucial aspect of dog parenting is dealing with their waste. It's not just about keeping public areas clean; it's a matter of public health. Ignoring your dog's poop puts other dogs at risk of spreading diseases.
It can also attract pests and rats, further increasing the risk of disease transmission. Dog parenting isn't a pristine endeavor – it's a commitment to cleanliness for the benefit of your dog and the community.
The 'Human Food Advocate' Parent
The doggie digestive system isn't equipped to handle many foods we humans can. However, the 'Human Food Advocate' parent insists on feeding their pets food scraps from the table, often out of a misguided sense of generosity. However harmless to us, foods like chocolate, grapes, and onions can be toxic to dogs.
The 'Overly Friendly' Parent
These parents are often spotted with off-leash dogs in parks and busy streets, permitting their dogs to greet everyone without discretion. While their pet might be friendly, not every passerby or dog shares the same temperament. This approach jeopardizes their pet's safety and infringes on others' space.
The 'Quick Errand' Parent
The 'Quick Errand' parent believes that a short trip to the grocery store or coffee shop won't harm their pet alone in the car or tied to a post. Yet, temperatures can spike dangerously high in vehicles within minutes. Leaving dogs outside also exposes them to the risk of theft or attack by other animals.
The 'Counterfeit Service Dog' Parent
Service dogs perform critical roles for those who need them. They're not mere pets; they're essential lifelines for day-to-day living. Unfortunately, some individuals try to exploit the system, falsely claiming their dogs to be service dogs or emotional support animals. This deceit not only disrespects the purpose of these animals but makes it harder for those who genuinely require them.
The 'Unsolicited Advice' Parent
Dog parenting is a journey of continuous learning. We read, consult experts, and constantly seek to improve our knowledge. But it's quite irksome when someone, particularly a stranger, attempts to impose their opinions unasked. Remember, there's no one-size-fits-all approach to dog parenting.
The 'Anti-Vet' Parent
While natural remedies can be helpful for minor issues, a professional vet check-up is non-negotiable. Regular vaccinations and health check-ups are vital for early detection and prevention of health issues. Neglecting vet visits can lead to serious complications.
The 'Social Media Vet' Parent
In the digital age, information is plentiful, but not all of it is reliable. The 'Social Media Vet' parent tends to believe every health tip or meme they encounter online. However, no Facebook post can replace the advice of a qualified vet. Always consult professionals before significantly changing your dog's diet, exercise routine, or medical care.
Being a responsible dog parent means always striving to improve. By recognizing and avoiding these problematic behaviors, we can all contribute to a healthier, happier dog community.
10 Dog Breeds with the Most Timeless Popularity
Welcome to our expertly curated list of the top 10 timeless dog breeds that have won hearts and wagging tails for generations. These charming canine companions have stood the test of time, captivating families and individuals alike with their lovable personalities and unwavering loyalty.
10 Dog Breeds with the Most Timeless Popularity
8 Best Dog Backpacks for Hiking and Outdoor Adventures
Dog backpacks are designed to fit comfortably on your dog's back, freeing up your hands for carrying other things. In addition, they typically have multiple pockets for storing food, water, and toys, and some even have built-in bowls for easy feeding on the go. This post provides all the information you need to select the best dog backpack for your furry friend, most clearly and concisely possible.
8 Best Dog Backpacks for Hiking and Outdoor Adventures
States in the US With The Most Spoiled Dogs in 2022
Do you have a spoiled dog? If so, you're not alone! According to a recent study by Forbes Advisor, the state with the most pampered dogs is New York, followed by California and Washington. If you want to know where your state ranks, keep reading. We'll also provide tips on spoiling your pooch even more!
States in the US With The Most Spoiled Dogs in 2022
The Top 20 Dog Breeds That Will Strike Fear into Your Bones
Think you're a dog lover? Brace yourself for a spine-chilling encounter with some four-legged friends. We're not talking about your ordinary fluffy, friendly pups. Oh no, these are the top 20 bone-rattling dog breeds that'll make you think twice.
The Top 20 Dog Breeds That Will Strike Fear into Your Bones
The 25 Best Mother's Day Gifts for All the Dog Moms in Your Life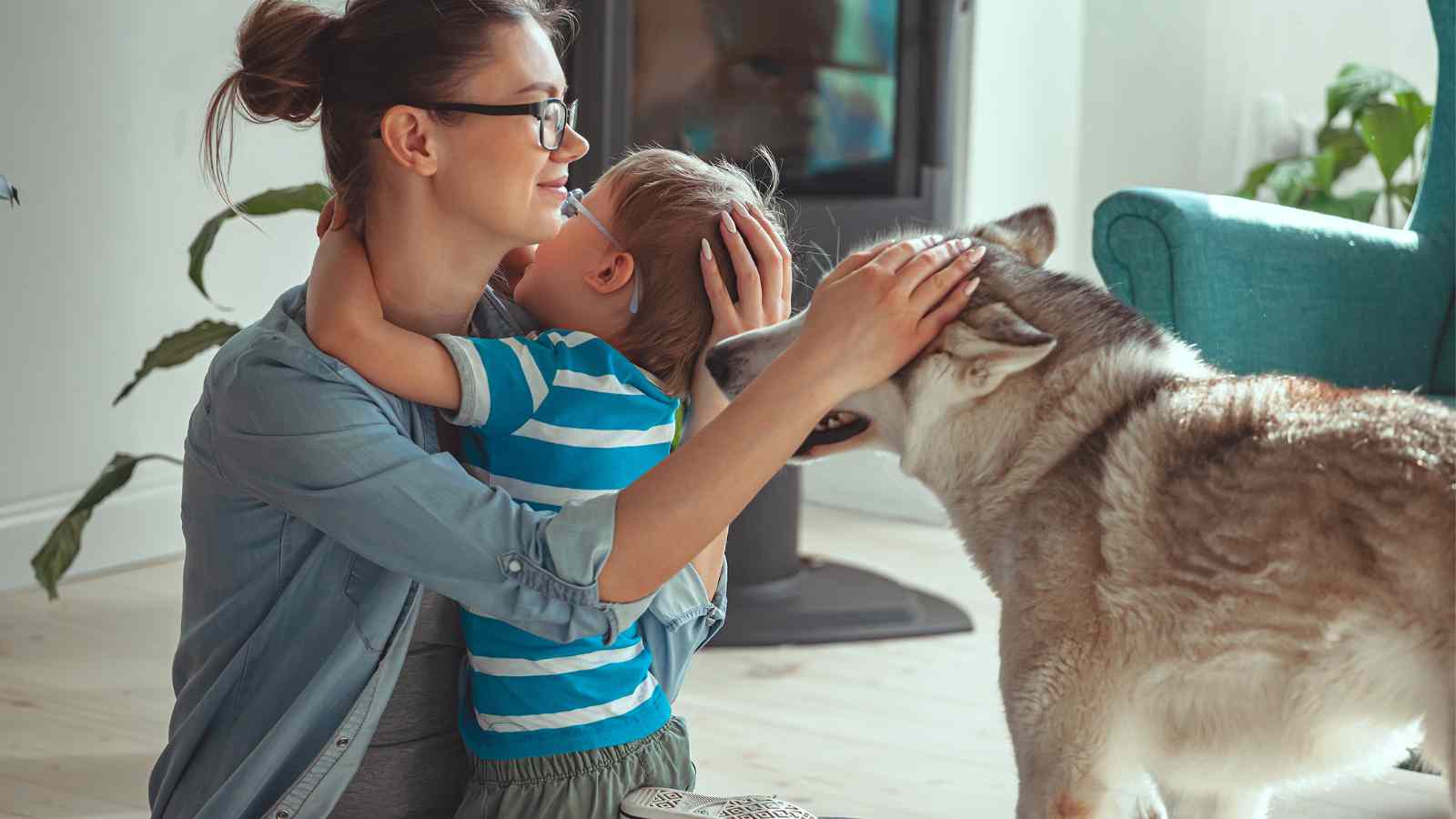 Are you struggling to find the perfect gift for the dog mom in your life this Mother's Day? Look no further! If she's the type who spends her free time at the dog park, spoils her furry friend with the best treats, and has more photos of her pooch than her human friends, we've got you covered. Let's celebrate her unconditional love for her four-legged companion with a list of the 25 best Mother's Day gifts. Here are top picks that will undoubtedly make her feel loved and appreciated!
The 25 Best Mother's Day Gifts for All the Dog Moms in Your Life